In this article, we will discover what a custom list is, we will explore custom list settings and layout options for custom lists. 
If you are looking for help with adding data to custom lists, please click here for manual entry instructions or click here for template import information. 
---
The custom list is a fundamental building block of your guide. It is a menu item that houses content for your users. You can add as many custom lists as you need to provide information to your users.
Each custom list will have a name and an icon. Your custom lists can be placed on the main menu itself, or they can live inside a folder if you have a lot of content to keep organized.
Here are some examples of Custom Lists you might include in your guide:
Speakers or Presenters
Sponsors
Exhibitors
Award Winners
Staff Members
Departments on Campus
Nearby Restaurants or Attractions
Glossary of Terms
Presentation Materials or Abstracts
---
Adding Custom Lists to Your Guide
In your guide in Builder, please click on "Add a new feature" in the top-left corner of the screen. Scroll to find "custom list".
If you are using a template, you might see some pre-loaded lists like "Sponsors" or "Campus Resources" in your menu. These are all lists of content you can customize.
Click to add a "Custom List" to your guide. Then click on the Custom List in the menu to edit it.
Visit the "Settings" tab to give your list a name and change the icon if you would like.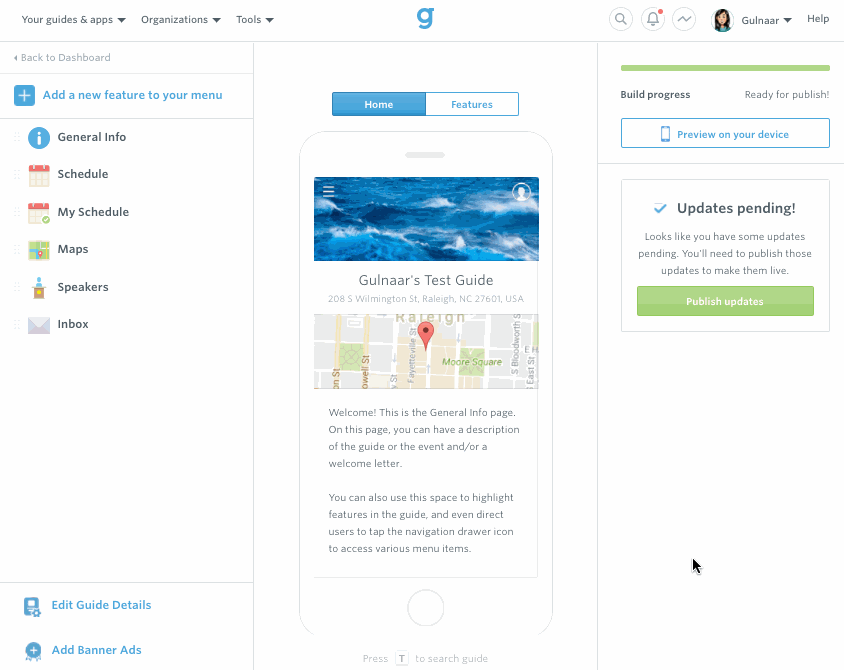 ---
Inside a Custom List, you add List Items. Each list item is a "page" of content. This is a great place for a couple of paragraphs of text.
In the list's Settings tab, you can choose to display your list items in a traditional stacked list view or in a grid view, to show off the thumbnail images. This is great for lists of speakers when you have included headshots of the person, exhibitors to show off their logos or if you want to give a more engaging and visual display of your content.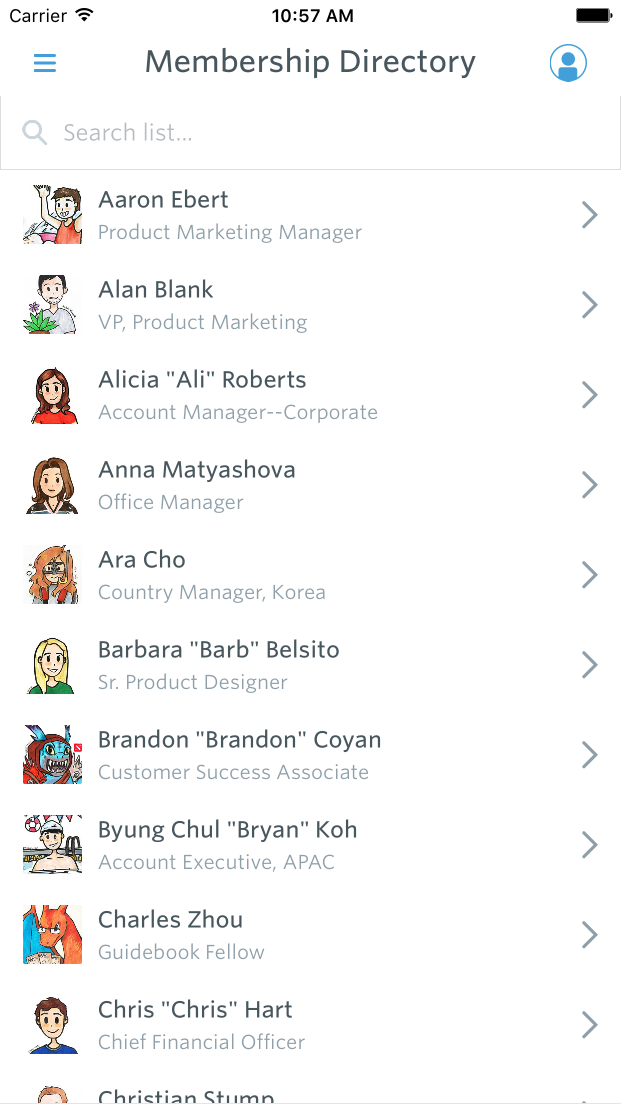 --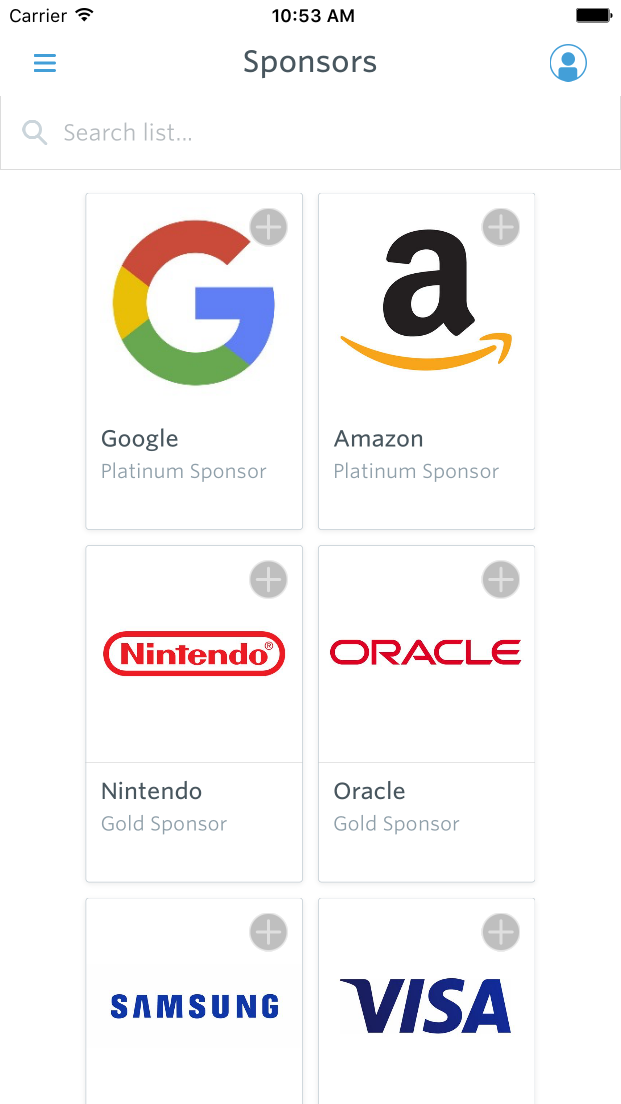 To learn more about adding list items, please click here for manual entry instructions or click here for template import information.
If you would like to display a single list item on the navigation menu, please click here for instructions on creating one-tap menu items.
---
 Highlight a Custom List in your Cover Page
Every guide comes with the ability to use a Cover Page. A Cover Page is a great way to highlight important information in your guide and help drive traffic to specific Custom Lists. Here is an example of a Cover Page with a highlighted Speakers Custom List: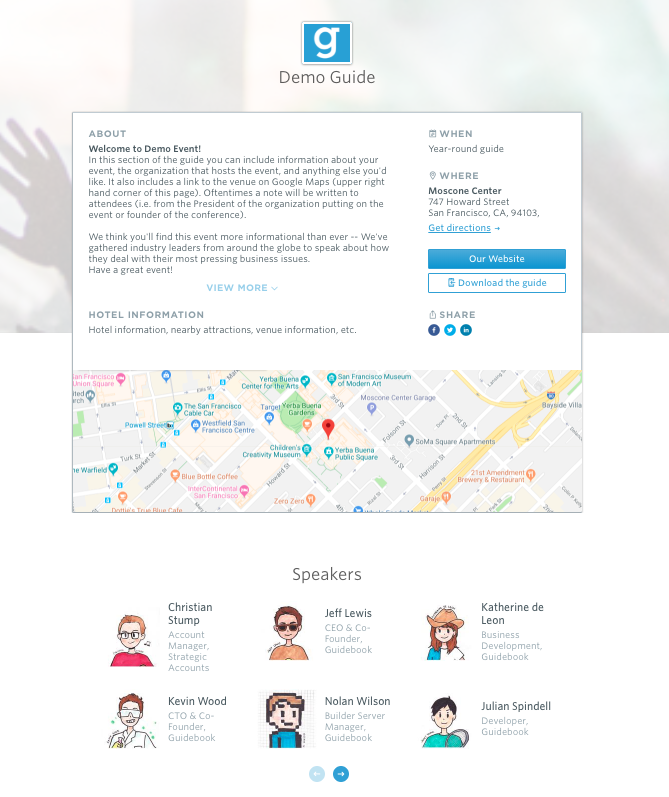 Please visit our support document on Cover Pages for more information on how to create your own!