Overview of Map Types
Use maps to help your user quickly find their way around their campus, convention center, or exhibit hall. You can also include street addresses, providing users with turn-by-turn navigation or a birds-eye view of points of interest nearby. 
Google Maps: Add a Google Maps module to highlight your event venue and allow for turn-by-turn navigation to the set address(es). You can also use Google Maps to create a map with multiple pins, like local restaurants.  Need to move the Google Map 'pins' around a bit?  Check out this Pro-Tip article on manually adjusting your Google Map 'Pins.'


Static Maps: Simply upload an image file depicting the campus, floorplans inside the event space, and/or your booth layout for the exhibit hall. Users can zoom in/out on static maps or scroll between multiple map images you provide.


Interactive Maps: This type of map is available for Premium and Branded plans only. With Interactive Maps, you can link a schedule session or list item to a map image in your guide. This means users can tap on the room assignment for a session, and Guidebook will take the user to the corresponding floorplan, for example. Click here for more information!
Google Maps
The Google Maps functionality is available on all plan levels! If you include the General Info module in your guide, users will be able to access turn-by-turn navigation to your event venue. If you add a Google Maps module as a menu item, users can access turn-by-turn navigation to the event venue from there as well.
 To set your event venue:
Click on "Edit Basic Details" from the guide-building screen
Click on the "Location" tab
Please provide the "Venue Name"
In the "Address" box, please start typing the street address of your event location.
From the choices that appear, select the address you wish to use.
Then click "Save".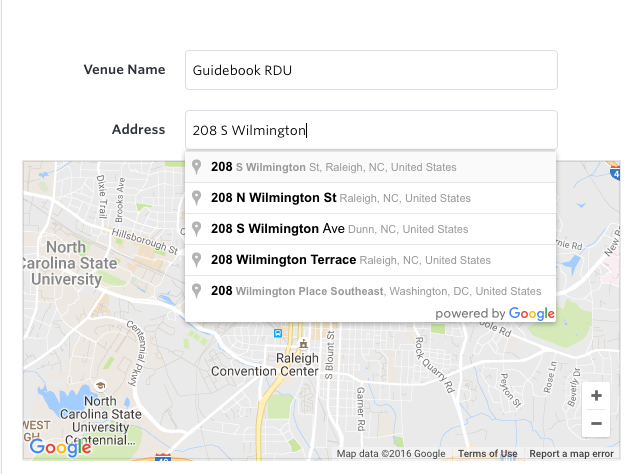 In addition to the event venue, you can create another Google Map view that places multiple pins for various locations according to a custom list. For example, you might create a custom list of various restaurants near your event venue. Each of your custom list items would have a Google-Map-type location set with an address. You can then tell your Google Maps module to pull all of these locations into one map view for quick and easy viewing. 
Please see this Pro Tip article for details on setting this up!
Static Maps
Static maps are .JPG or .PNG image files that you can upload into the Maps module of your guide. These image files typically show a campus, a venue floorplan, or the booth layout for an exhibit hall. You can include as many different static map images as you would like, especially if your event takes place in multiple buildings and/or multiple floors of a building.
How to Add Static Maps
To add Static Maps, click "Add new feature" and select the Maps module.

Then, click on the Maps module in your guide. Then click "Add New". Browse your computer to find and select the map image you would like to upload.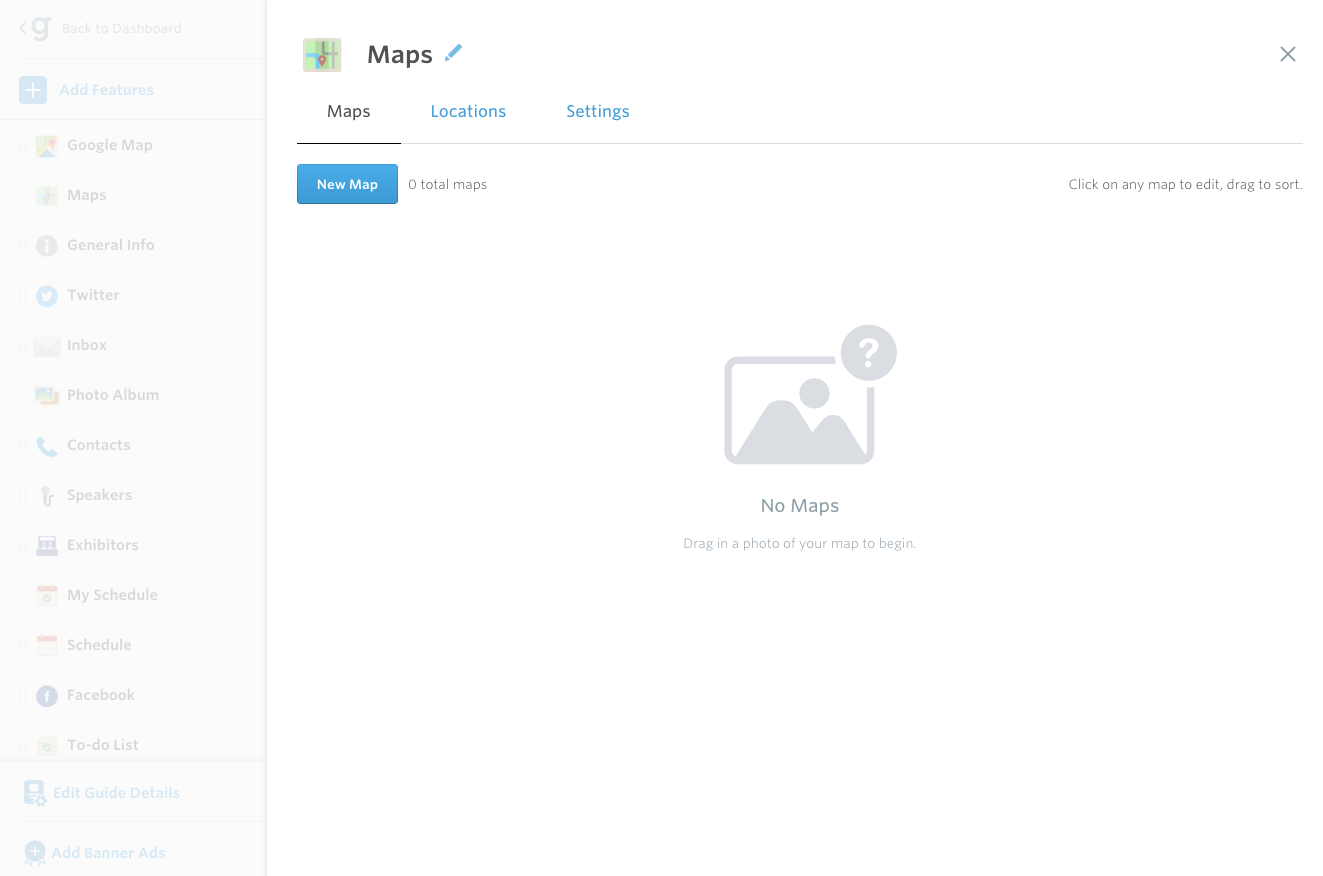 Note: A static map image should be greater than 1000x1000 pixels but smaller than 2000x2000 pixels. Builder accepts .JPG or .PNG files for maps. If your Map image files are too large, users may experience a noticeable decrease in speed when accessing your guide!
After adding a map image, you may need to edit/remove it. You can replace a Map image by clicking on the map and then clicking on "change map image" at the bottom of the screen. This is helpful if you just need to upload an updated version of the map.
If you need to remove a Map image entirely, hover over the Map thumbnail image. A small "x" appears in the top-right corner of the Map thumbnail image. Click the "x" and then click "Confirm" to remove the Map!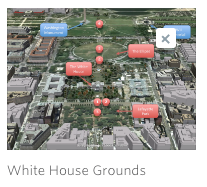 If you are interested in Interactive Mapping, please see this Support article here!
--
If you have any questions about Maps, please contact us at Support@guidebook.com.