As event organizers build out their guides, they're responsible for collecting and organizing all information on exhibitors, speakers, sponsors, etc.
They're forced to contact these individuals for bios, photos, session topics and more. They then upload all that information to the guide themselves. This process can certainly be tedious.
Why not have event participants help out?


Through the Collaborate portal, the event organizer can send out email links to specific people from any list item or session. Those people can then fill in the required information on their own without signing up for a Builder account!
For example, an event speaker would receive an email to collaborate on a guide. They would use the email link to add/update all necessary information for their Speakers list item entry. This information would get loaded into Builder and the event organizer would go in, proof the work and publish guide updates to users.

This feature is available on the Premium plan and above.
You'll see the Collaborate tab inside each list entry or session. This is where you'll enter the individual's email address.
*Multiple users can be invited to Collaborate on an entry together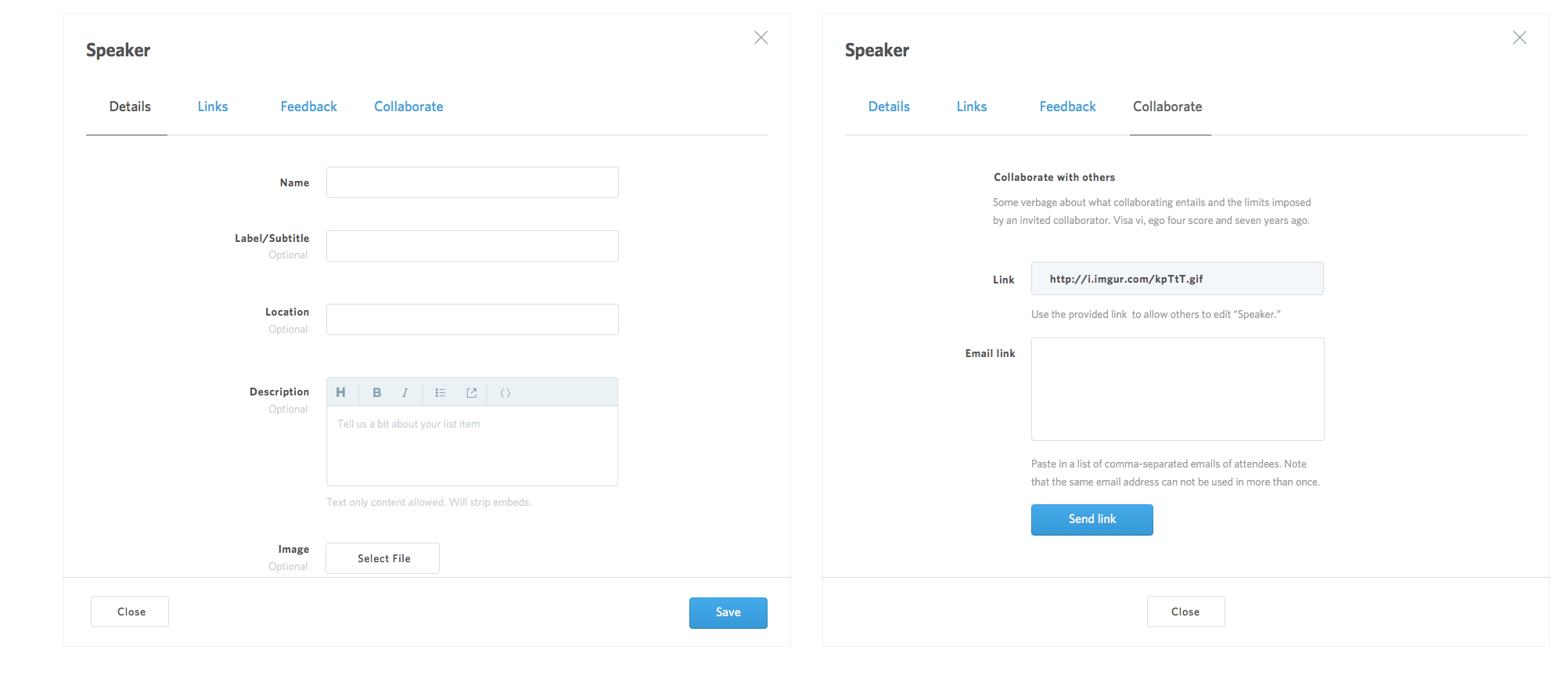 The individual will follow steps to accept the invitation and Collaborate on their entry inside the guide/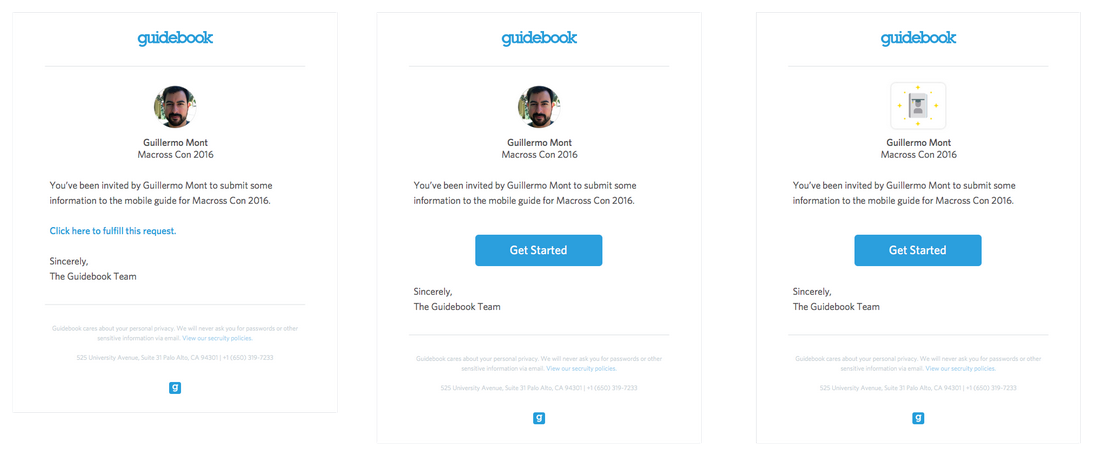 Once the individual accepts the invite to Collaborate, they'll begin adding their information.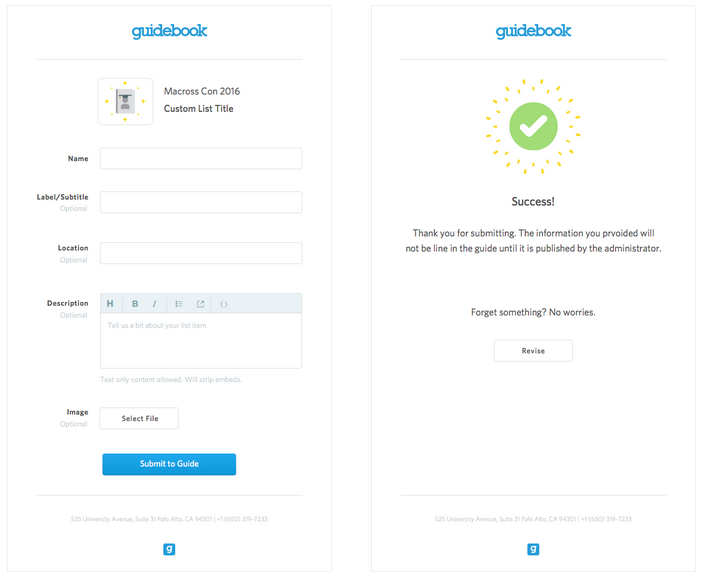 After the information is added, the event organizer will need to publish guide updates. This will need to be done for each individual that adds their own information to the guide.
Happy building!