Adding the My Schedule feature to your guide will allow your users to create their own personal schedule and set reminders prior to a session. If you set limitations or enable registration for sessions, users will be required to log in with a Guidebook account before they can sign up by adding the session to their My Schedule.
When exploring the schedule, users will see plus sign symbols next to session titles when viewing a schedule overview. They can tap on the plus sign (+) to add a session to their My Schedule.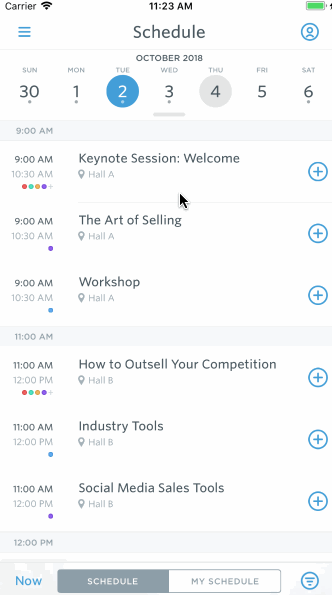 If they tap on a schedule session name to learn more about it, they will have the option to Add to My Schedule at the bottom of the screen too.
They can also create their own schedule items by tapping on My Schedule feature in the app and tapping on the plus sign (+) near the top-right corner. Personal schedules created with the My Schedule feature cannot be shared with other users.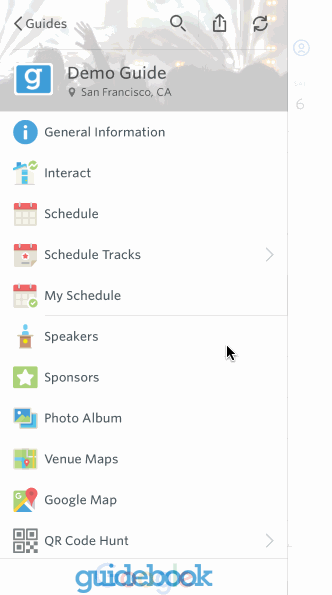 Users can save their My Schedule data and view it across multiple devices by logging into the app with a Guidebook account. This data will be stored to their profile and be visible on another device if they log in to their account on any other device, download your guide, and they'll find their My Schedule information already loaded into your guide.