The Photo Album feature is perfect for users to view and share pictures. As the guide-builder, you can add or remove images in the photo album at any time. You can also export all of the images if you would like.
In the Settings tab, you can disable user uploads to the photo album. This means you can add photos in Builder for users to see, but users will not be able to add their own, should you choose.

Managing Photos in Builder
Click on the Photo Album in your guide to open it. You will see a few options on the screen:
Upload Photos: You can select images from your computer to upload into Builder. You can also drag and drop an image into this window. Please make sure the photos are the correct orientation before uploading them.
Export images to a .zip file: When you have images in the photo album, you can export the album and save it to your computer. You will receive an email with a link to download them to your computer once you have clicked on Export images to .zip file.
When you have some pictures in your Photo Album, you can view, edit, and delete them.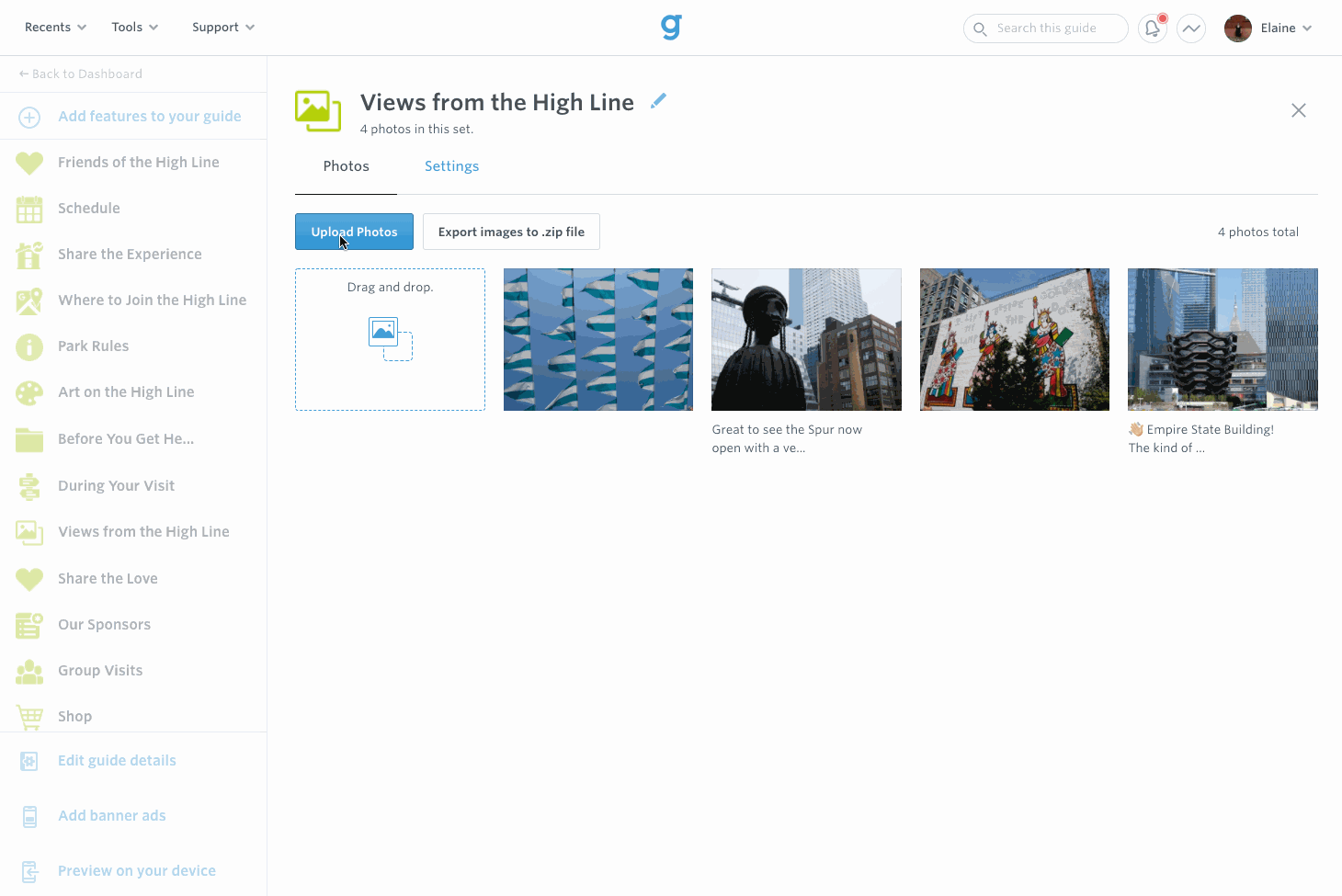 Move your cursor over an image to see additional options. Click the x to delete a picture. Click the pencil icon to add a caption. Click on the image itself to view it enlarged.
When you add a photo album and Interact to your guide, users will have the ability to add photos to the feed. Any images that have been uploaded to your Interact feed in your guide will be stored and managed in the photo album feature.
Photos in-app
Within a photo album on a users device, they will have the option to upload an image, like posted images, or comment on images.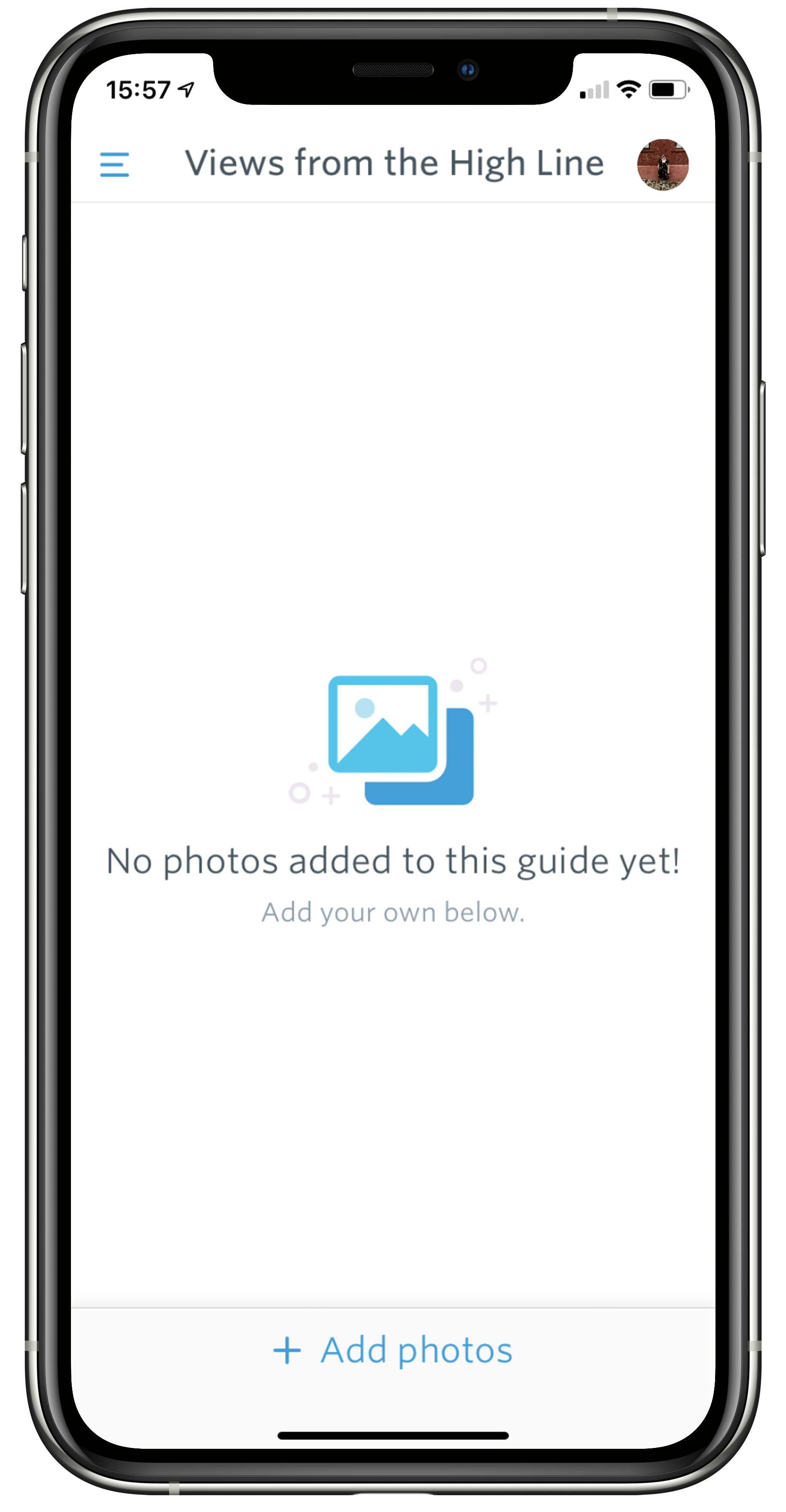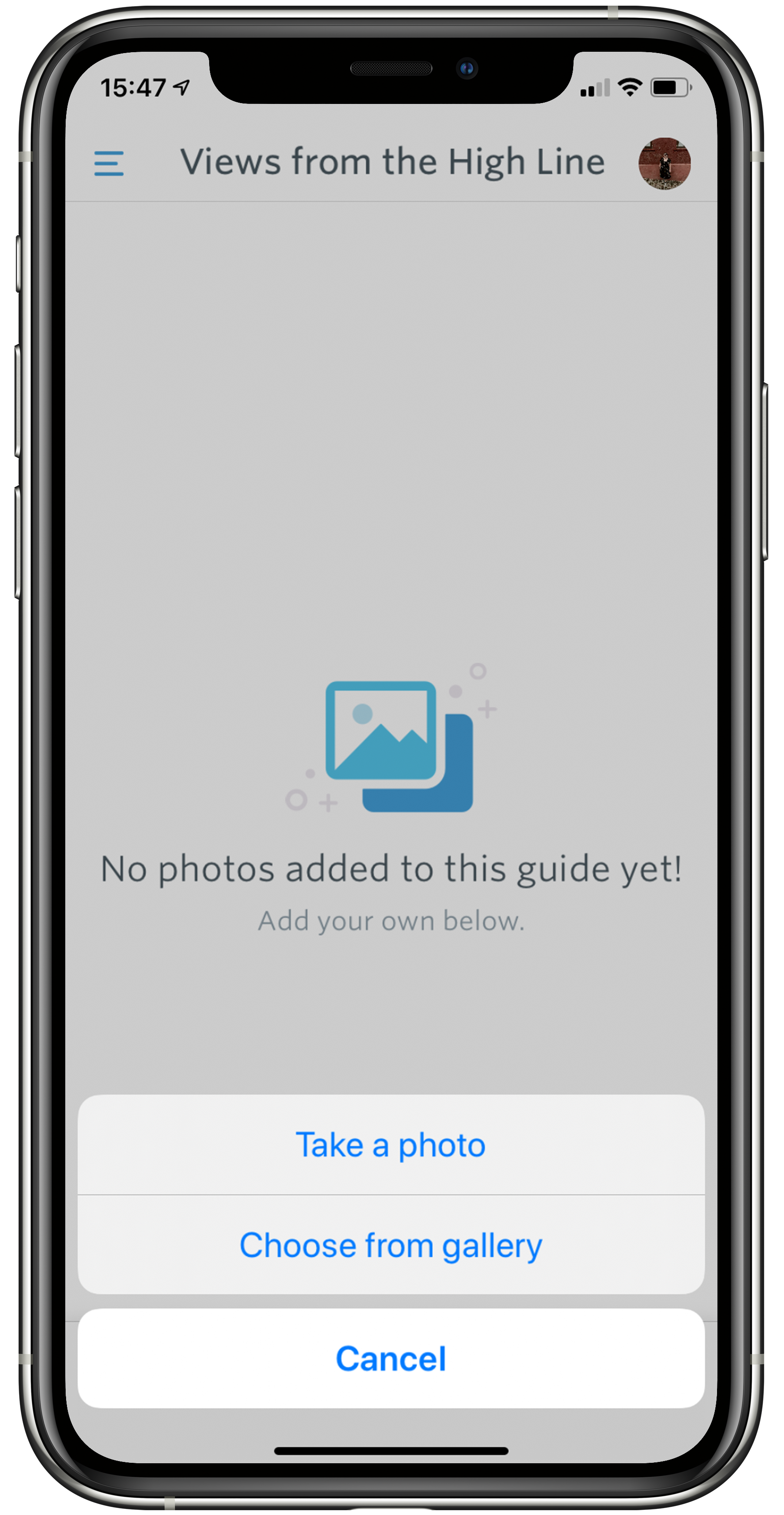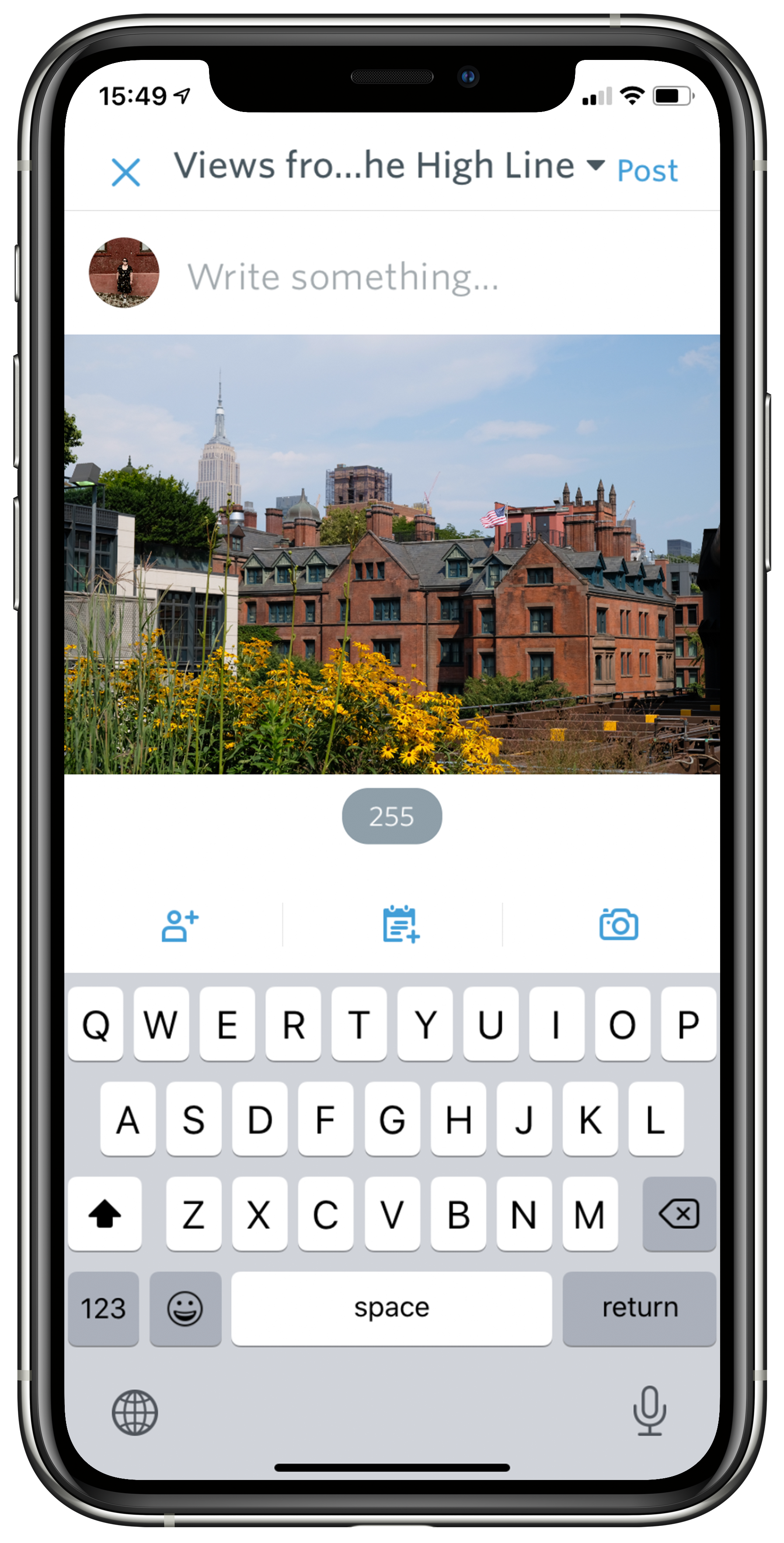 If your guide includes a schedule, users can tag a session by tapping the add session icon at the bottom when posting a photo. This creates a link to that session in the guide.
If your guide includes The Connect Module, attendees can tag other users by tapping on the add person icon at the bottom left. Only users who have checked-in to the guide can be tagged.
If your guide includes Interact, users are able to add a photo alongside an Interact comment by tapping on the camera icon at the bottom right.
Users can remove the photo they posted via the ellipsis when the photo is selected. They can also share the image using the sharing options available on their device. This will share the image and a link to the web version of the guide.