This tutorial is for Guidebook app users. If you have received instructions to download a different app, please refer to those instructions! 
In this tutorial, we will cover: 
---
Watch this video to learn how to access a guide on the Guidebook app and how to explore the features within. If you haven't downloaded the Guidebook app yet, jump ahead to the next section, then revisit this video!
---
The steps below will give you access to the Guidebook app. If you have received instructions to download a different app, please refer to those instructions! 
To download the Guidebook app, please follow ANY of the steps below:
Visit http://guidebook.com/getit in a web browser.


Open up the Apple, Google, Amazon, or Blackberry app store on your device. Then search for "Guidebook".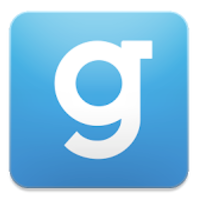 When you have found it, tap to download and install the Guidebook app!
Desktop, laptop, or Windows device users: Please visit http://guidebook.com/browse to access guides via web browser.
For information on supported devices, please click here.
---
How to Access a Guide on the Guidebook App
Tap on the Guidebook app to open it!
Permissions:
Allow push notifications so you don't miss any important announcements! 
Allow location services so you can use the Map features in the app. We can also provide location-specific guide recommendations, so you get better search results faster. 
If you need to download a public guide, read on!
If you were given the passphrase for a private guide, skip to the next section. 
If you were invited to an Invite-Only guide, skip to this section.

Public Guide
To access a public guide, tap in the "Find a guide" search box. Type in the name of the guide.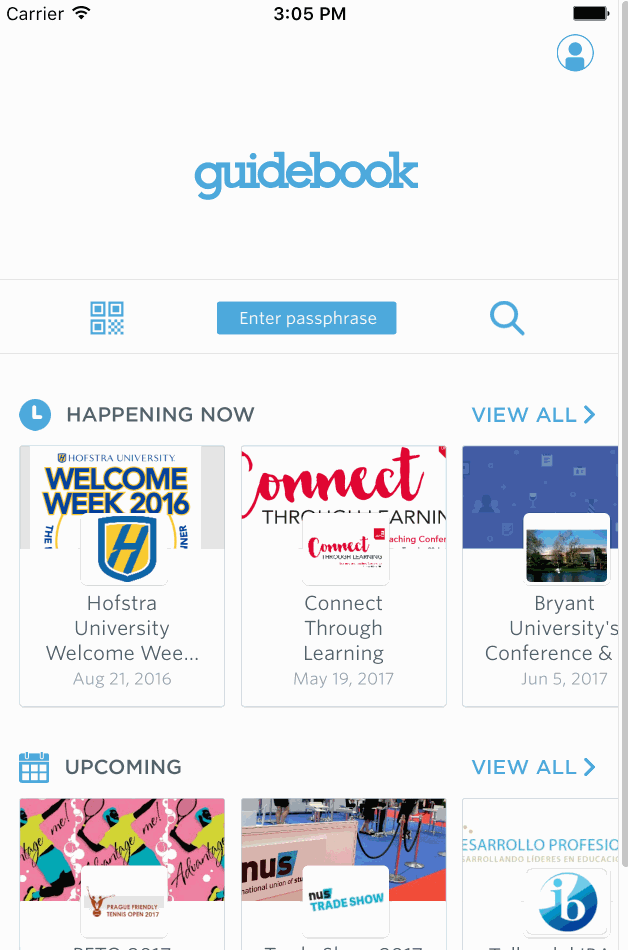 Then tap to download and open the guide.
If you received a passphrase in the download instructions for the guide, this means the guide is private. You will need to use this passphrase to find and access the guide!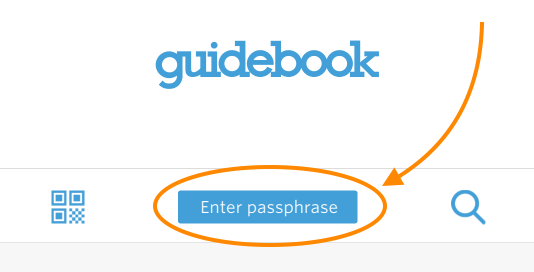 To access a private guide, please tap on "enter passphrase". Then type in the passphrase provided to you.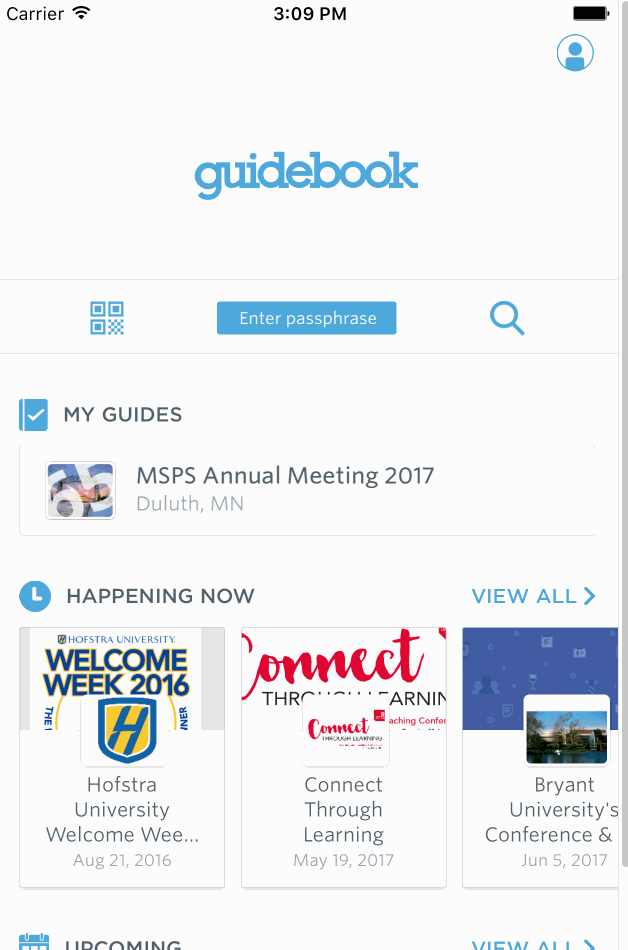 Tap to download and open the guide that appears. 


Log in to your account in order to see restricted-access guides. You have to be on the invited users list in order to get into these guides! Again just log in first.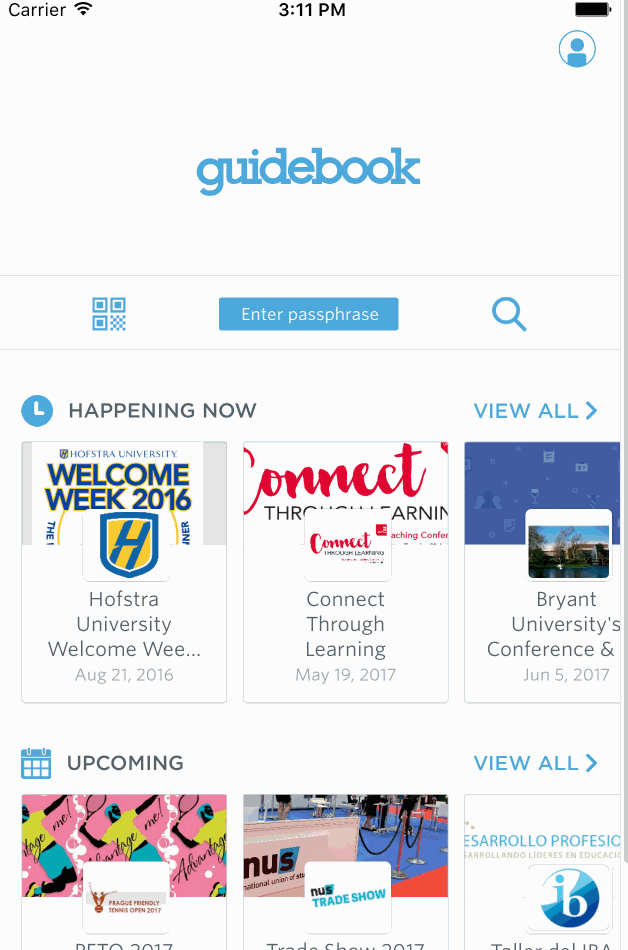 ---
In-Guide Navigation and Features
1. Navigation Bar
Login
Log in to the guide to access the best features, including Interact, Attendee Check-in, and Messaging. If you have a Preset Schedule, you will need to log in to see your assigned sessions in the "My Schedule" menu item.
Tap the

 icon in the top-right corner of the app screen to sign up or log in to your account! 

Navigation
Tap on the

 icon in the top-left corner of the screen to access the navigation menu.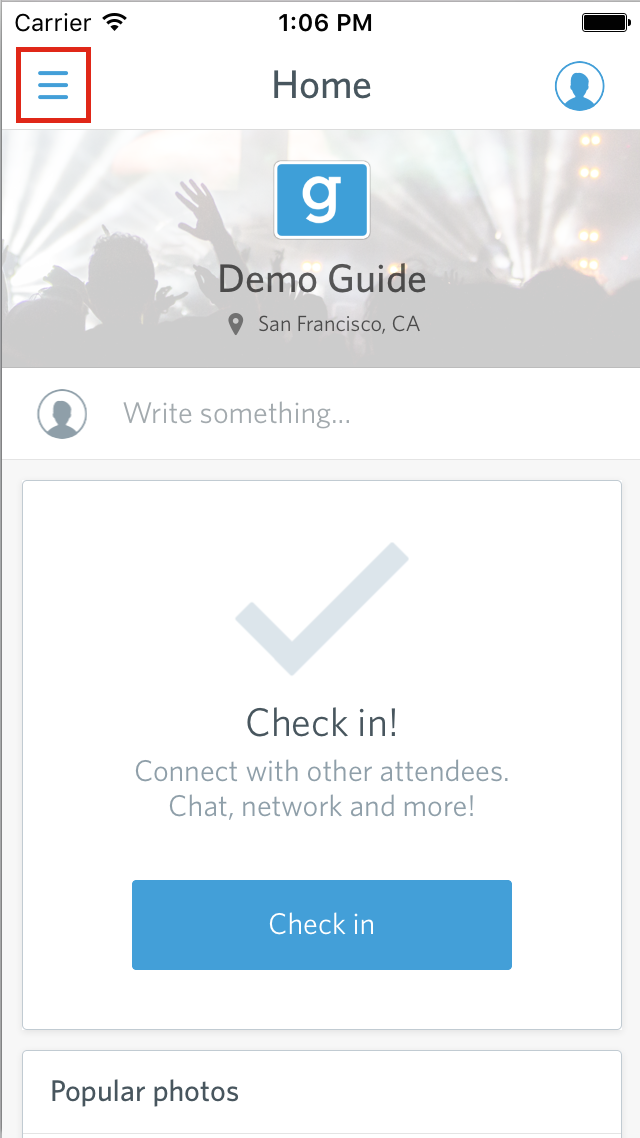 ---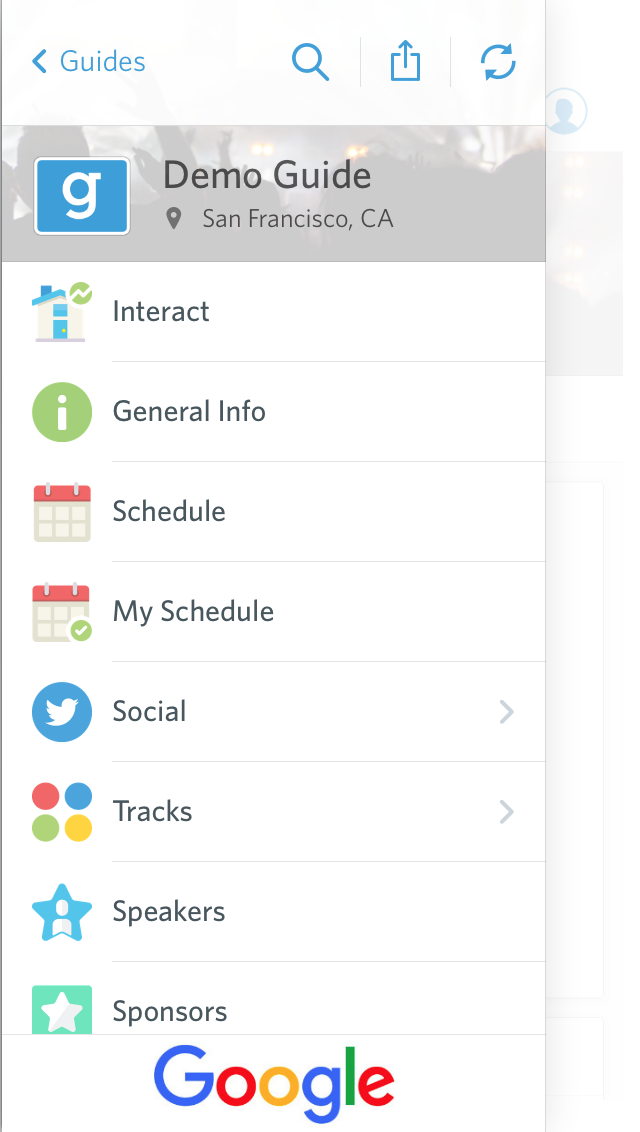 From this menu, you can access the various components of your guide!
Note: The guide-builder may have named the menu items differently or used different icons for your guide than what you see in these examples. Tap on the menu items to explore everything in the guide!

2. Key Features
Guidebook provides a few different tools to help you get the most out of your event experience!
If you choose to log in, you can check in as an Attendee and see who else is there! You can add a picture and modify your profile, if you would like to share information with other attendees.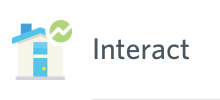 The Interact feed is a great place to see what's going on at your event! Read announcements, post pictures, find popular sessions, and have discussions with fellow attendees all in one place. 

You can connect with colleagues without sharing phone numbers or email addresses with in-app Messaging.

3. Important Information

You can find everything you need to know about sessions in the Schedule! Tap on the dates at the top of the screen to navigate through the schedule. Tap on a session name to get more details.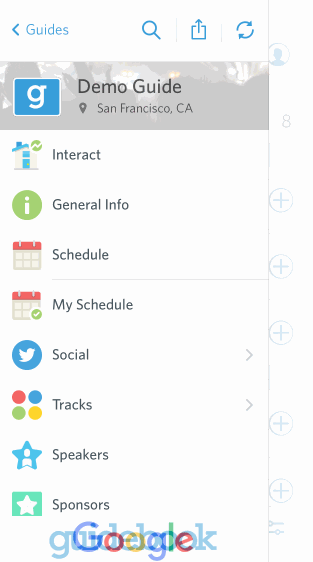 You may see colorful dots on some sessions. These indicate "schedule tracks", which are tags for sessions according to topic, intended audience, etc.
Below the session description text, you may see links to other items in the guide, surveys, PDFs, and/or website as additional resources.

Create your own custom schedule by tapping "Add to my schedule" or the plus sign

 symbol from sessions in the Schedule.
If you have a Preset Schedule, be sure to log in to see your assigned sessions here!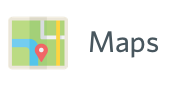 Now that you know what's happening and when, we need to know where to go!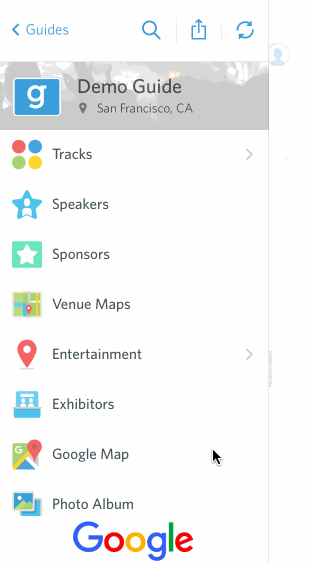 Lists
Outside of the Schedule, much of the guide content will live inside lists. Some common lists include:
Speakers
Sponsors
Transportation
Local Attractions
Departments on Campus
Staff Contacts List
Resources / Handouts
---
If you have any questions, please contact the guide-builder or reach out to us at Support@guidebook.com. Please provide the name of the guide you are using so we may best assist you!