Want to know who attended a session? Our new Session Verification feature gives you the ability to scan a QR code to check people into a session, and then later view or export a list of verified attendees. This feature allows you to easily collect accurate data on who attended a session.
In this article, we will cover:
Setting Up
To use this feature, you must be invited as an Attendance Manager or a Guide Administrator. Then, simply download the guide and log into your account.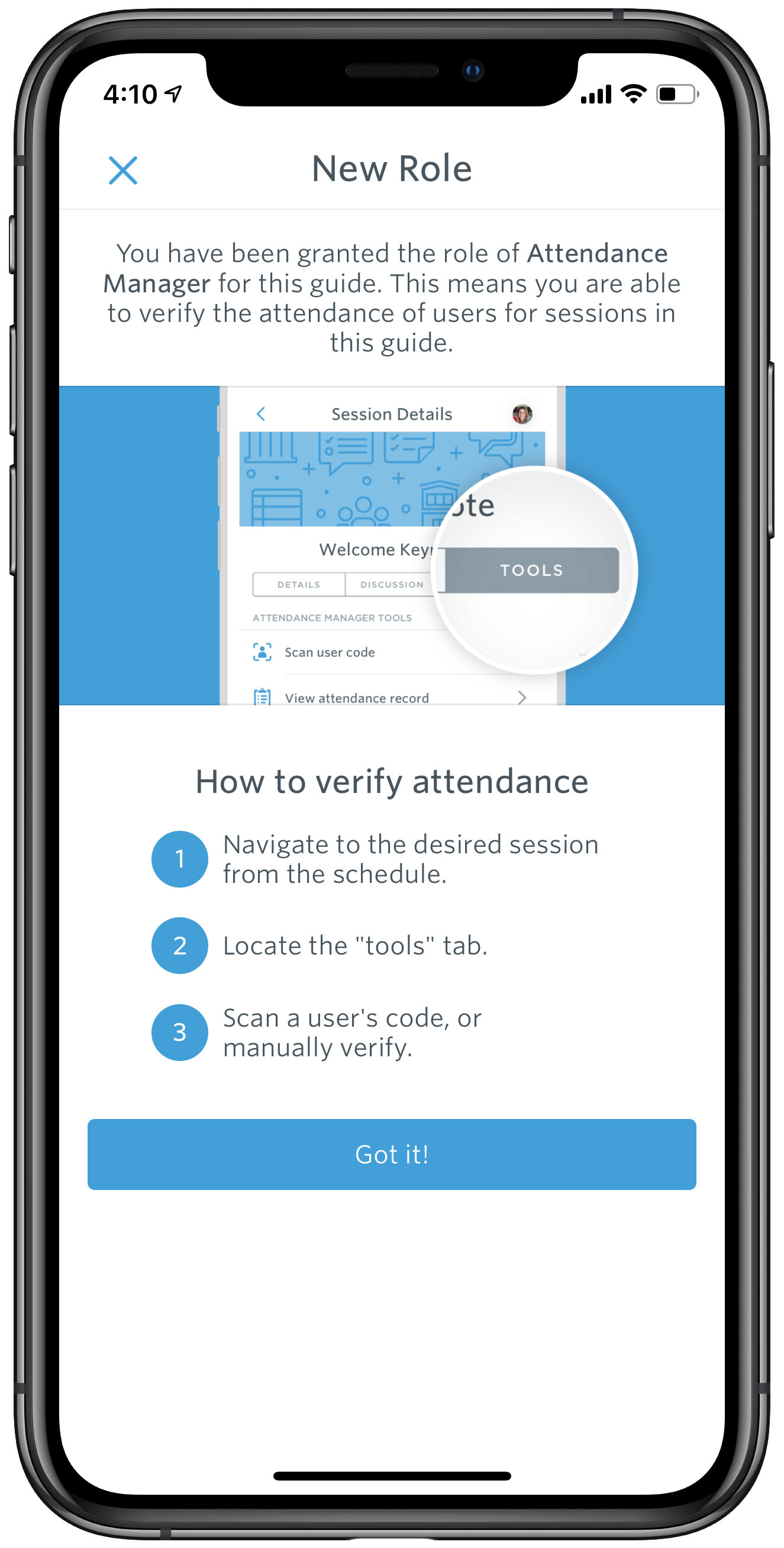 Once signed into the guide, you can navigate to any session and access the "Tools" tab. Here, you will be able to view attendance records, can manually add an attendance record, or scan users' Guidebook ID code to verify their attendance.
Creating Attendance Records in-app
Note: Scanning attendance requires you to allow the app access to your device camera. Additionally, you will need internet access.
Attendance records can only be created for users who have Guidebook accounts and are attendees for that guide. This means that the user must have logged in to the guide using their mobile device before their attendance can be verified.
The Scan User code option allows you to quickly scan users codes to verify they have registered for the session and mark them as attending. Think of scanning a boarding pass to get onto a flight. To scan, users simply need to display their "Guidebook ID" code which can be accessed from the navigation menu on their device. When successful, the screen will flash green and a sound will play (assuming the phone is not muted/on silent).
If an Attendee's phone dies or they aren't able to present their code we have an option to manually verify users. To get started: Tap the "View Attendance Records" option from within the Tools tab. Next, at the bottom of the screen is an "Add Record" button that can be used to type the email of a user and verify their attendance.
Additionally, the "View Attendance Records" option lets you view and search all of the verified attendees. To remove an attendance record, on iOS use a swipe action to delete. Android devices can tap the three dot "snowman" icon.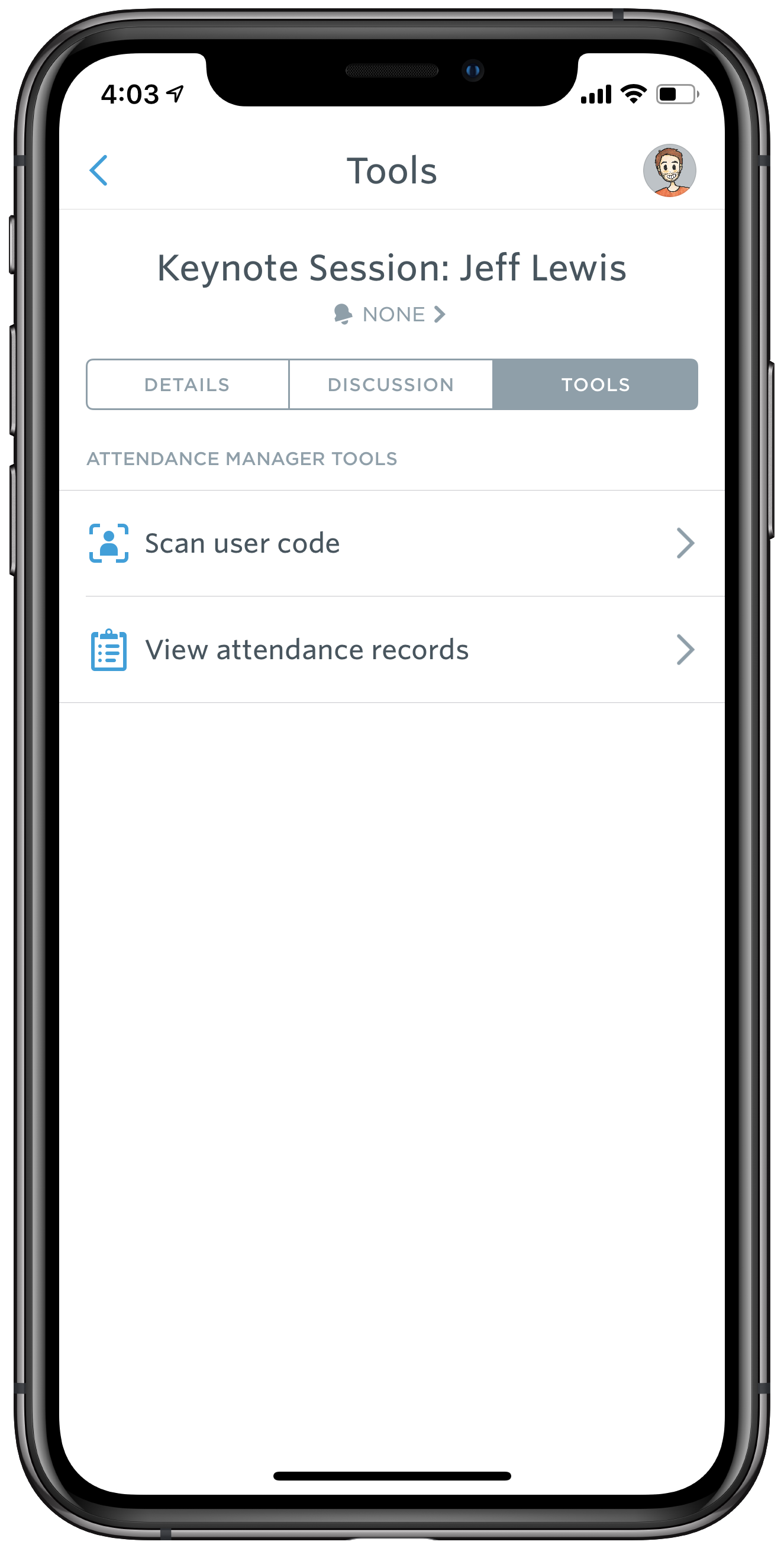 Using the Scan View
As you scan each attendee, your screen will show a message confirming success or give more information if there is an error. Here are a few examples: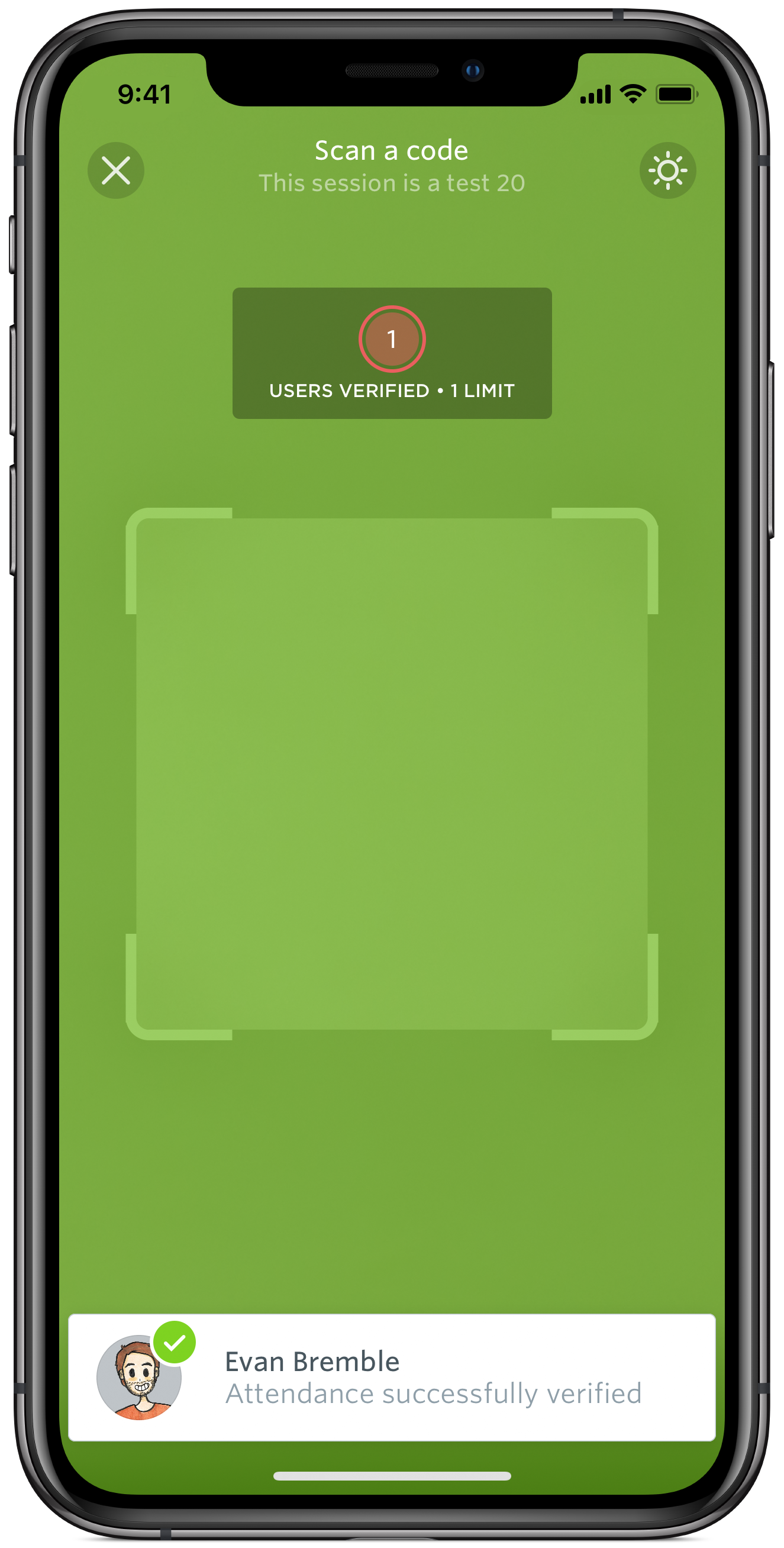 Success: The Attendee was marked as verified (swipe down to quickly dismiss the "successfully verified" toast). The counter at the top will update to reflect how many users have been verified. If there are attendance limits, this will also update.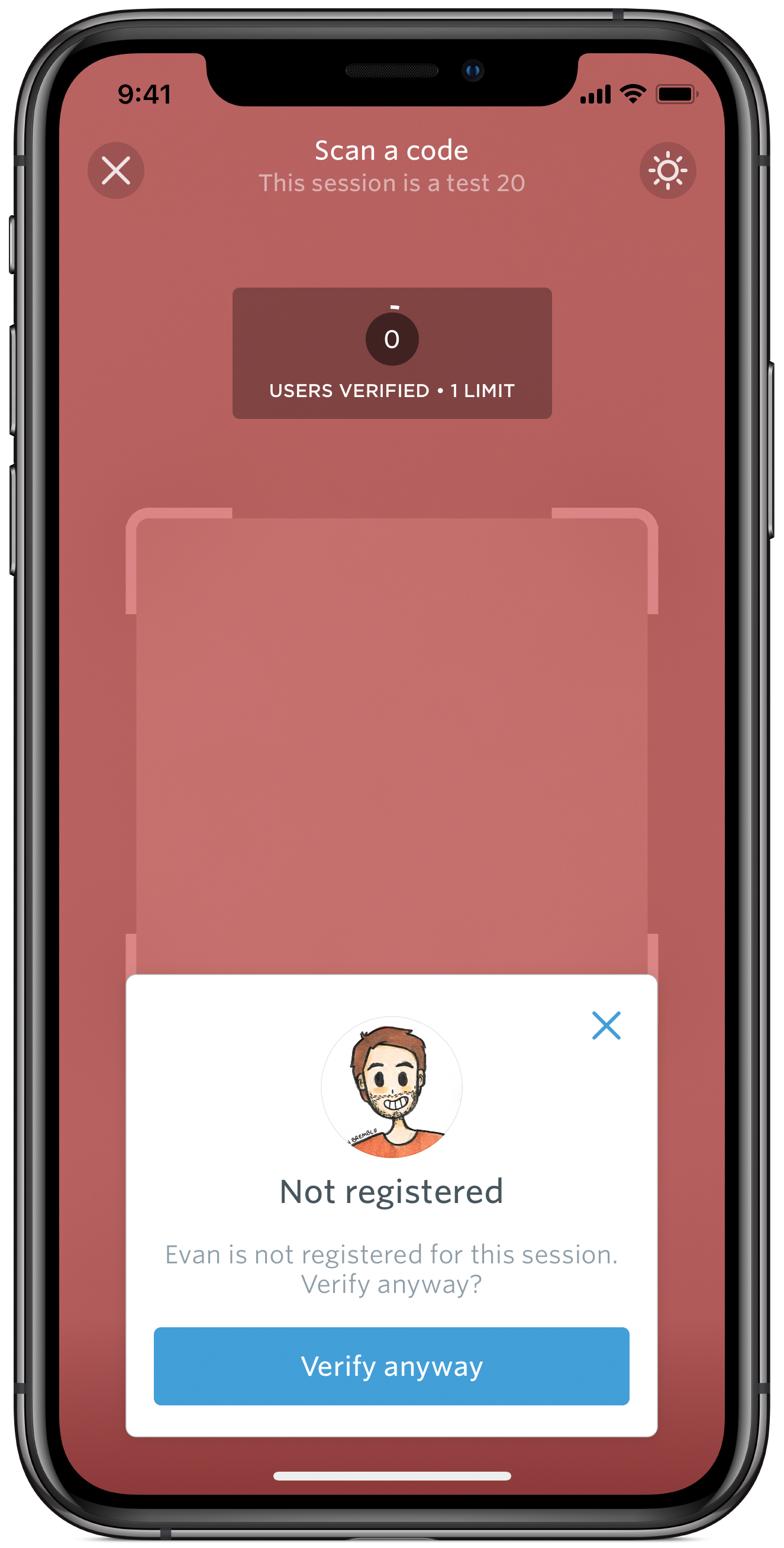 Not Registered: This user did not register for the session ahead of time. You can "Verify Anyway" to add them now. Note: If you have Attendance limits for a session that is full, you can choose to verify anyway which results in overfilling the session and bypassing your Attendance limits.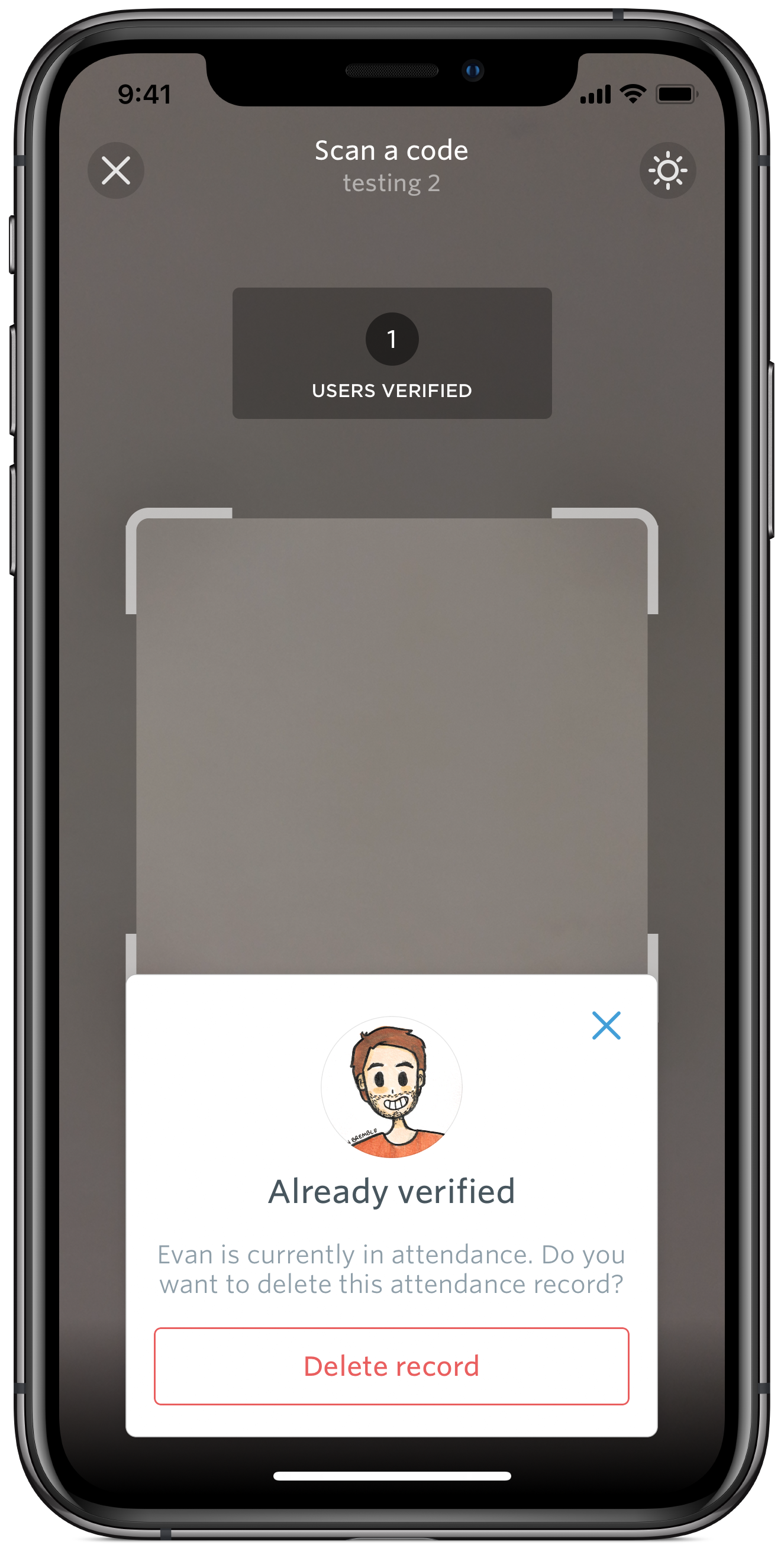 Already Verified: This user has already been verified for the session. You can tap the X icon to keep them verified and on the list or use the Delete Record button to remove them. Deleting an attendance record has no impact on the end user's registration or waitlist status. This action only affects attendance records.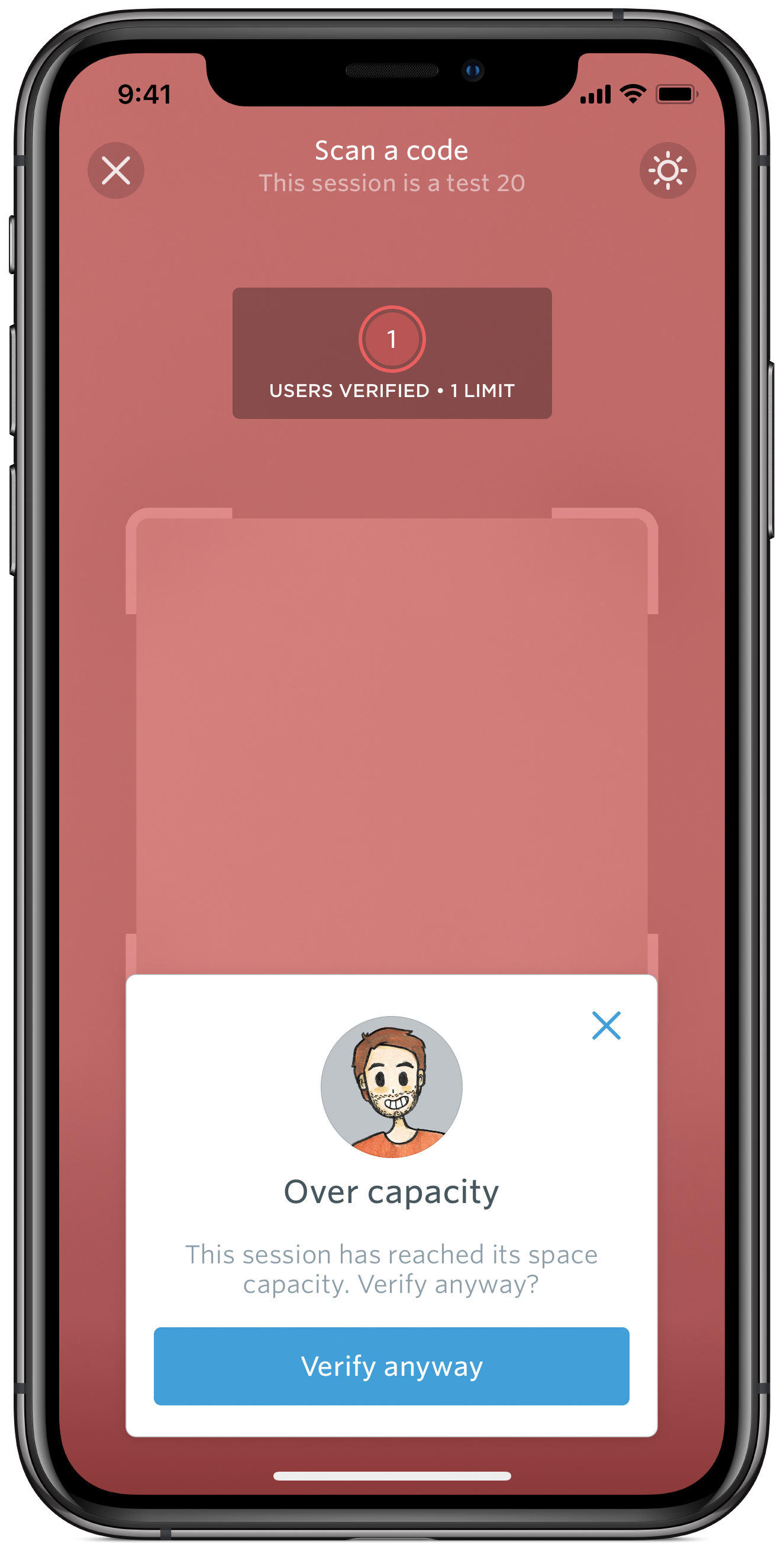 Over Capacity: This scan would put the session attendance over the set limit. Typically, this occurs if a user who is not registered has been verified anyway. You can also see this in the counter and limit at the top of the screen.
On Waitlist: This user is on the waitlist and has not been moved to an attendee of a session. If you Verify anyway, it will ignore the session attendance limits and add a record.
Not Registered + Over Capacity: This user is not registered. Additionally, the session is at capacity. Adding a record will bypass session limits and overfill the session.
Waitlist + Over Capacity: This user is on the waitlist. Additionally, the session is at capacity. Adding a record will bypass session limits and overfill the session.
Viewing Attendance Records
Guide Admin or Editors can see the records of how many users and who was verified at a session from Audience management section of your Guide dashboard.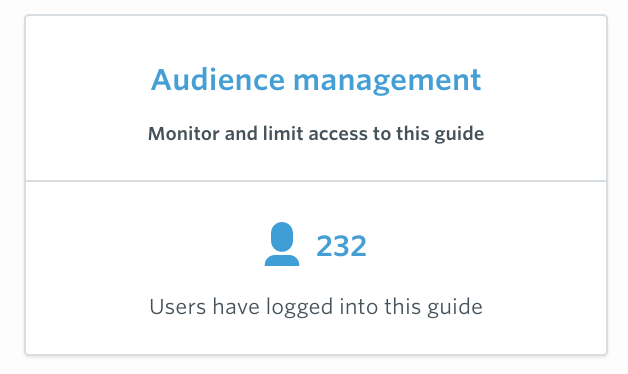 Select the Attendance records tab to see how many users have been verified as attending the session. Sessions where attendance was not verified will not appear here.

In this tab, you'll be able to see how many Users have been verified as attending a session for each session. For a comprehensive list of verifications, click the Export button. A link to download a spreadsheet of the data will be sent to your inbox.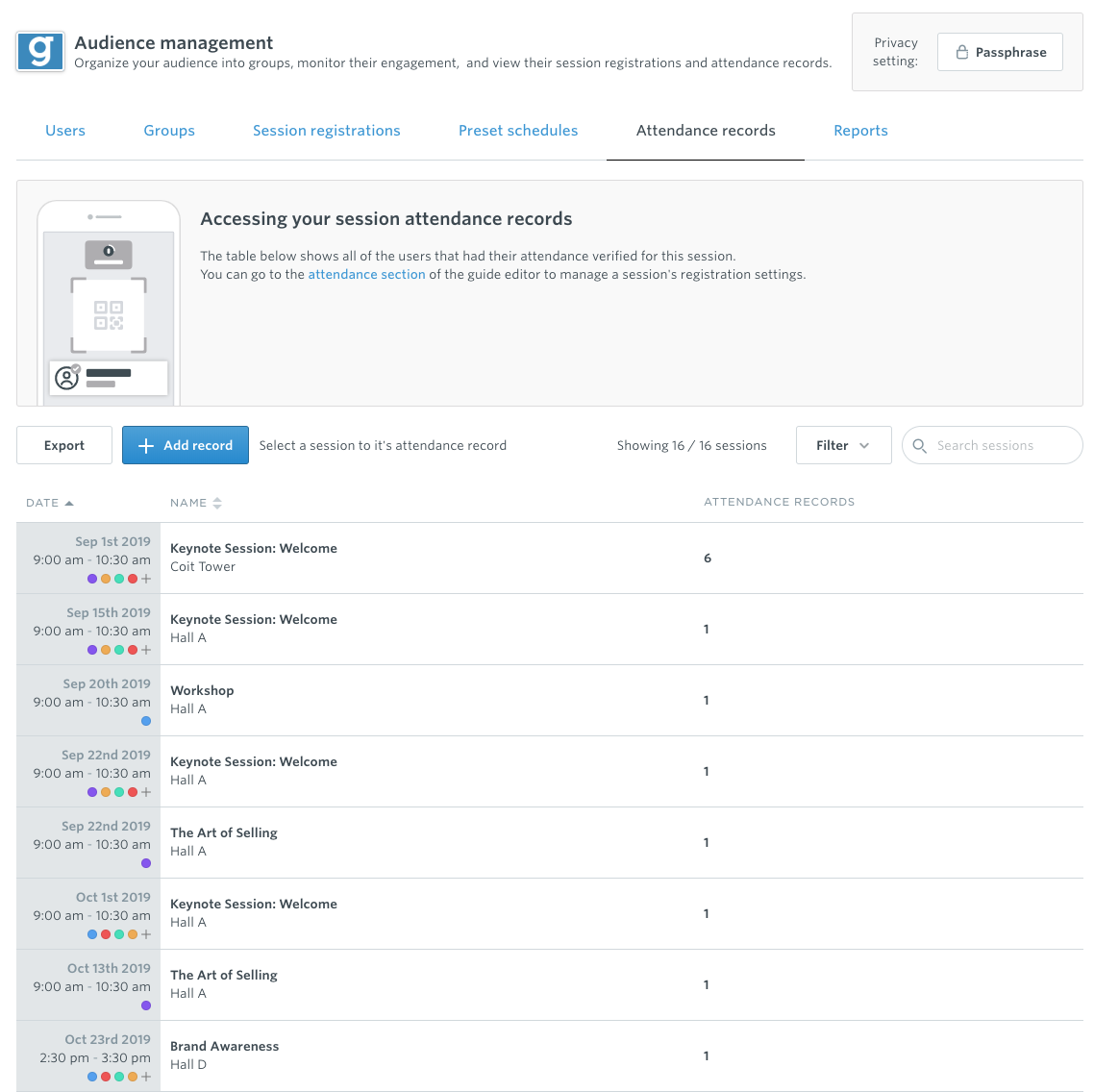 Creating Attendance Records in Builder
Guide Admins or Editors can also manually verify users and remove an attendance record from the Builder site. Within the Audience Management section under the Attendance records tab, new records can be created by clicking on Add Record.
When a session is selected you can delete a record via the cog to the right-hand side. The option to add a record will also appear under the tracks bubbles.