It can be time-consuming to collect and organize all of the information a guide builder needs for speaker bios, sponsor/exhibitor logos and descriptions, staff contact information lists, and so on.
With the Collaborate tool, you can invite anyone to edit the content of one specific page in your guide - no Builder account required! The invited Collaborator will only have access to that one page and they are not able to edit any other content in the guide.
This feature is available on Collaborate links are available to Premium and Branded plans only.
How to Invite a Collaborator
You can access the Collaborate tab inside a schedule session or inside a custom list item.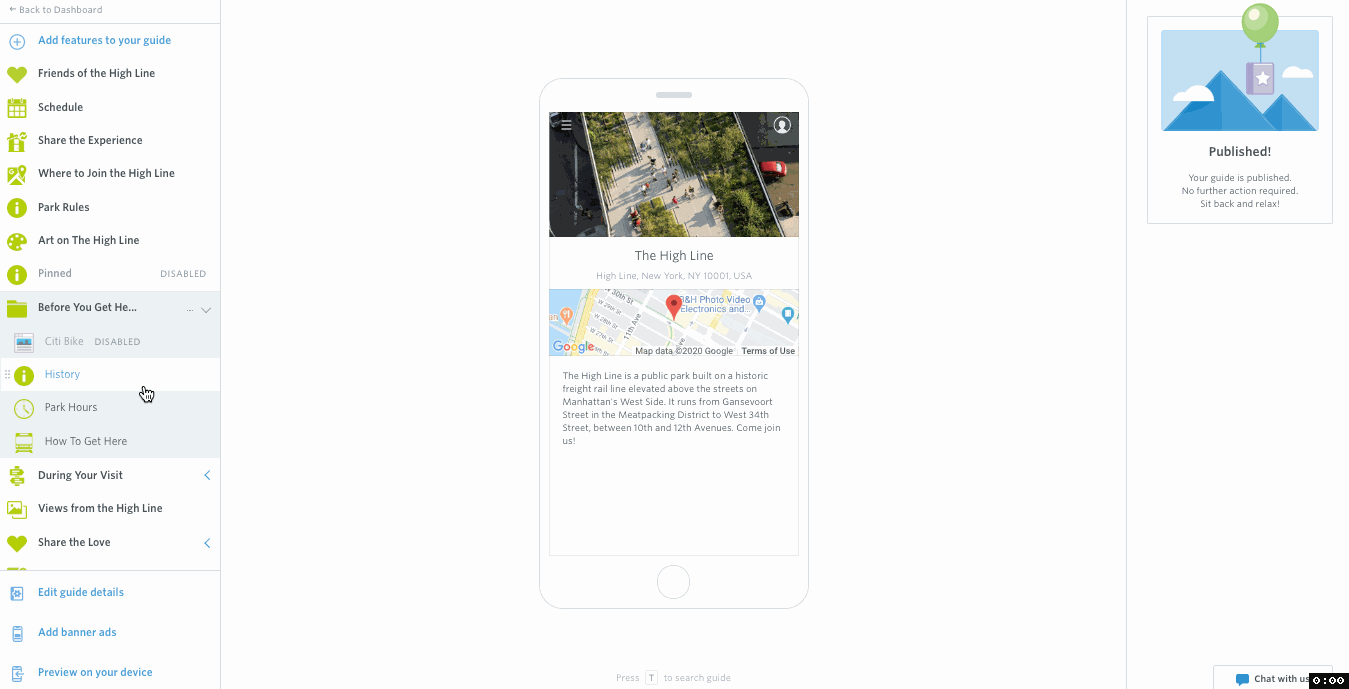 Open a schedule session or custom list item in Builder.
Click on Collaborate.
Enter the collaborator's email address or copy and paste the special link if you'd prefer to email folks directly.
The Collaborator's View
The Collaborator will receive an email inviting them to edit content for that schedule session or custom list item. When they click the link in their invite email, they will be taken to an edit page. The Collaborator can edit the Details of a custom list or schedule session and then click 'Submit to guide' to save changes.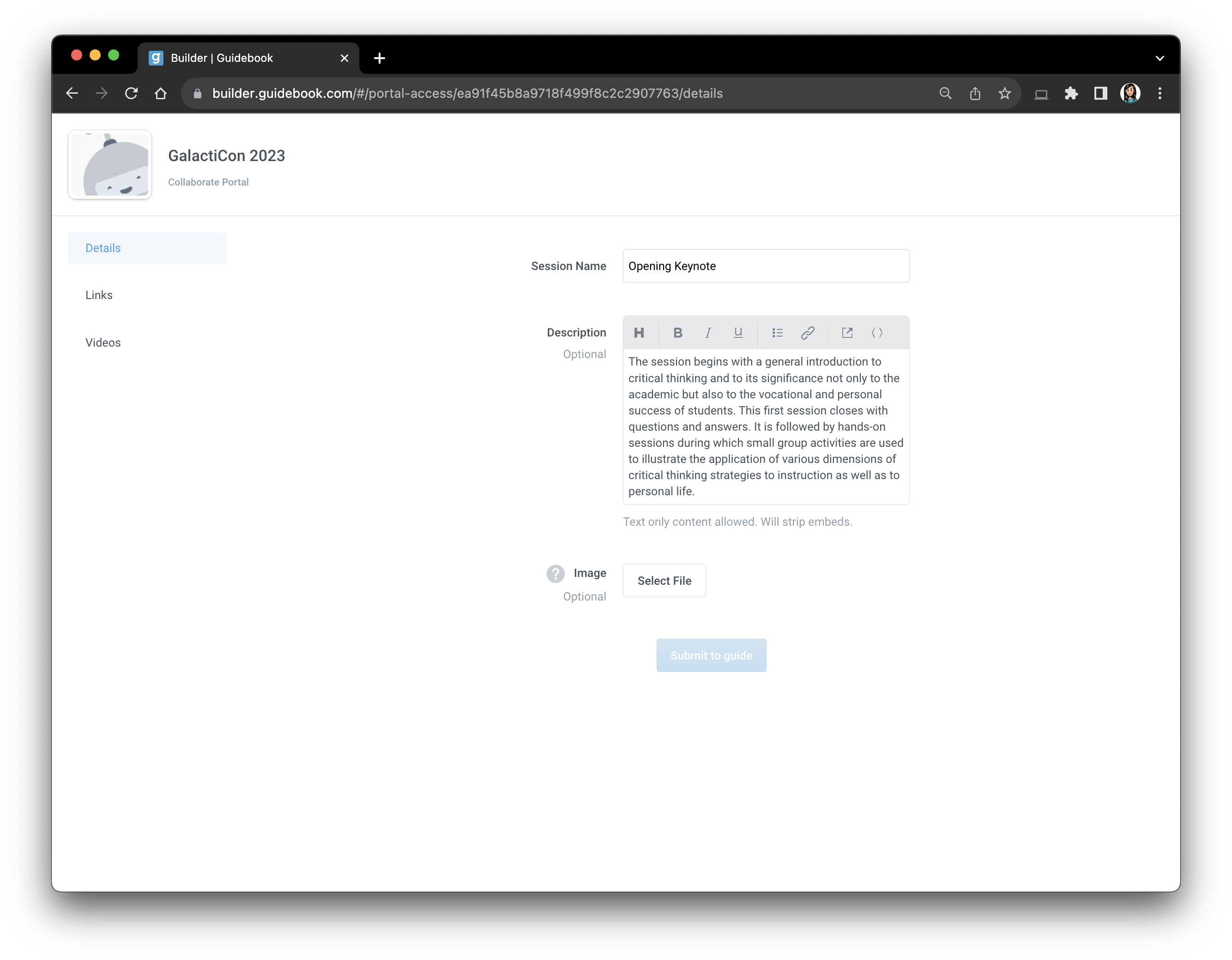 In the Links tab, the Collaborator can manage PDF and URL links. Any in-guide content links the guide-builder has added will not be editable by the Collaborator.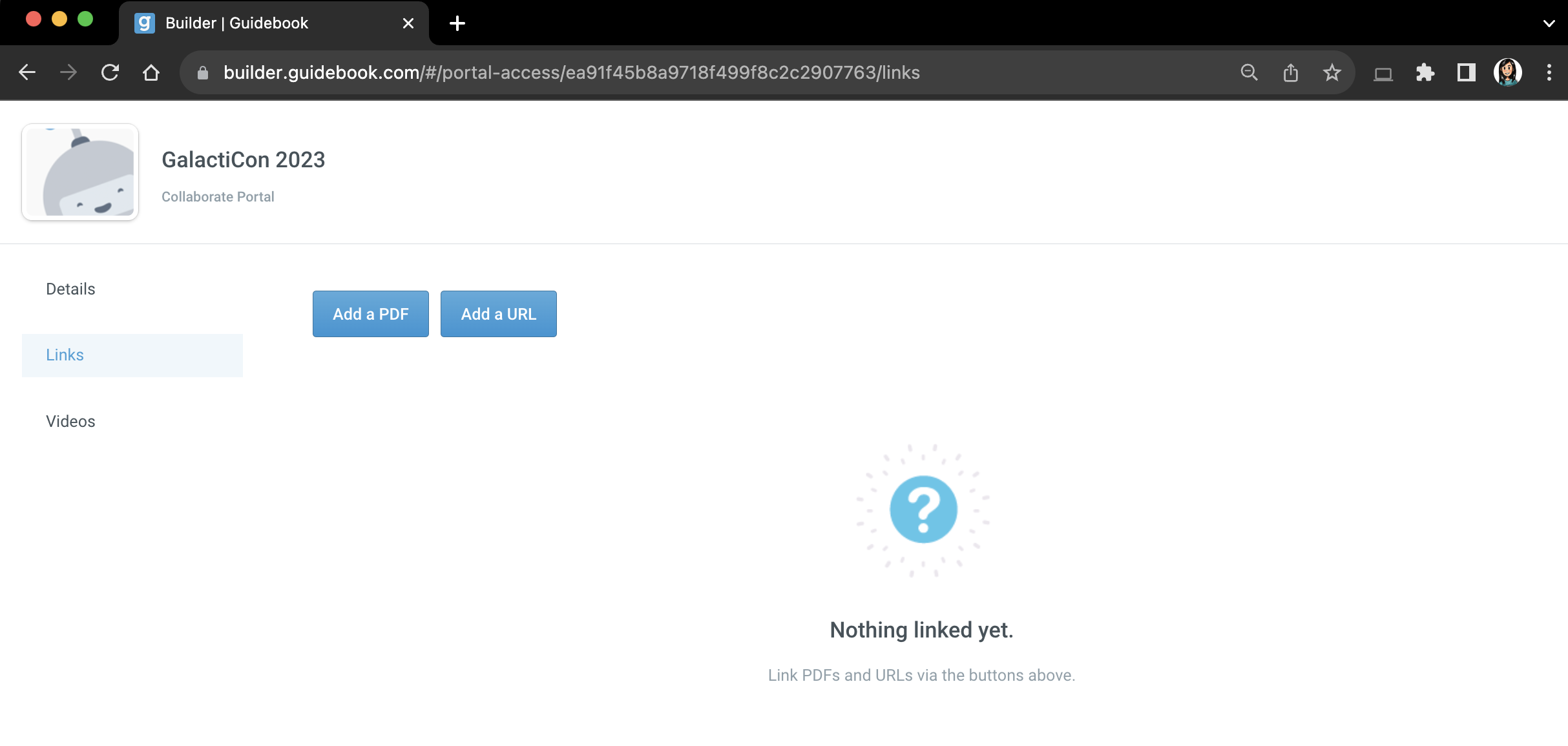 In the Videos tab, the Collaborator can manage Videos.