The Web View feature links to a website of your choice - whether it's an Instagram page, a company's website or an HTML file you would like to include. You can also use the Web View feature to link a third party survey to your guide or videos hosted online.
If you would like to make your web content available below a session or custom list item, you can do so by Linking.
How to Add a Web View
From the guide-building screen, click on the Add new feature button in the top-left corner.
Scroll to find the Web View module, and click the Add button.
Click into the Web View module to input the URL of the website you want to link.
Use an Existing URL
In the "Website URL" field, input the URL of the website you want to link to this Web View menu item. Then click Save.
When adding a URL, make sure that it begins with https://. Otherwise Builder will not recognize it as a valid web link.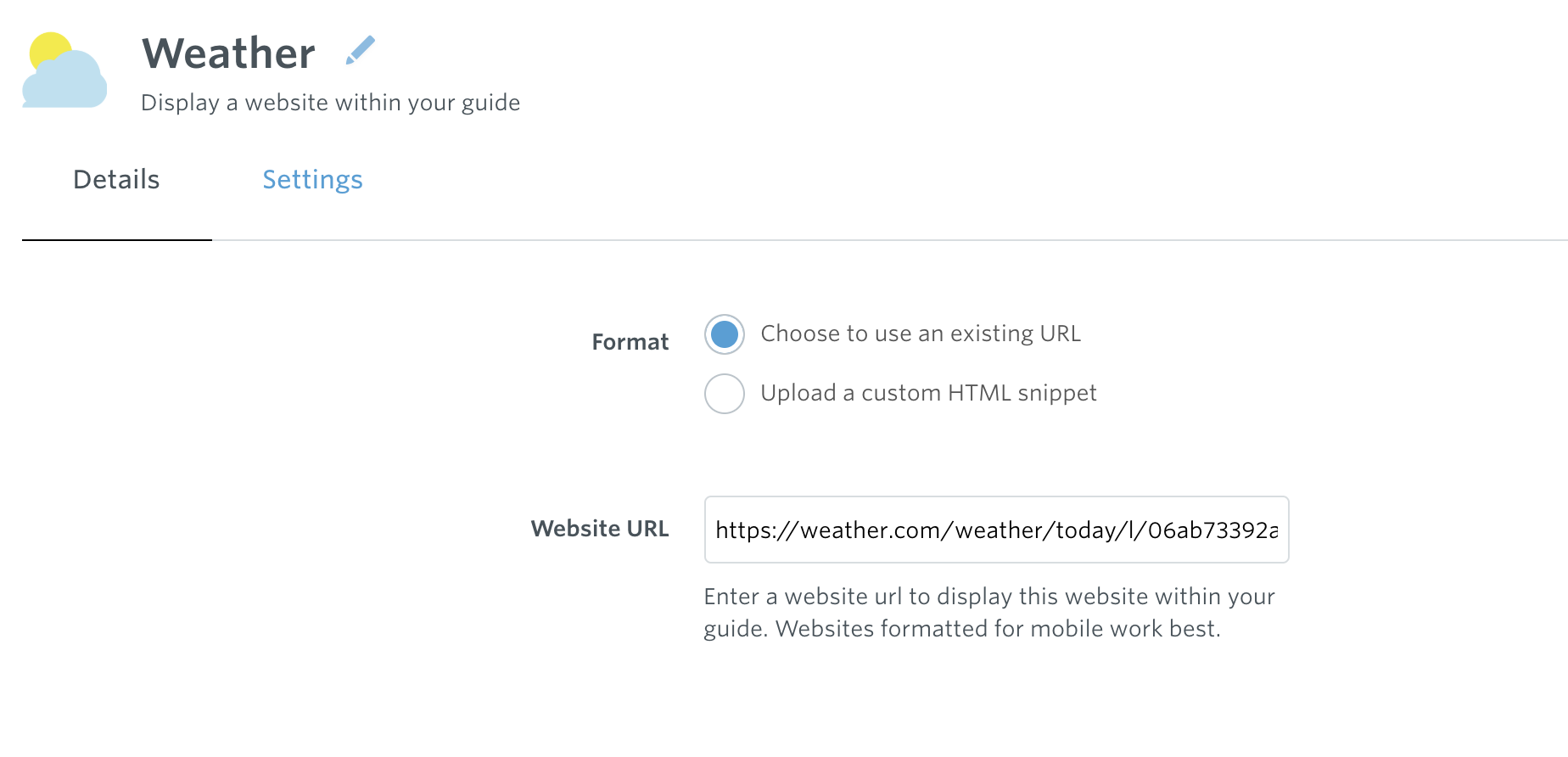 Upload an HTML File
Instead of using an existing URL, you can select the "Upload a custom HTML snippet" format option.
Click to Upload HTML file. This will open a file browser for you to select the HTML file from your computer. Then click Save.
Please note: JavaScript will be stripped from the HTML file. We recommend uploading an HTML file that does not include any JavaScript code.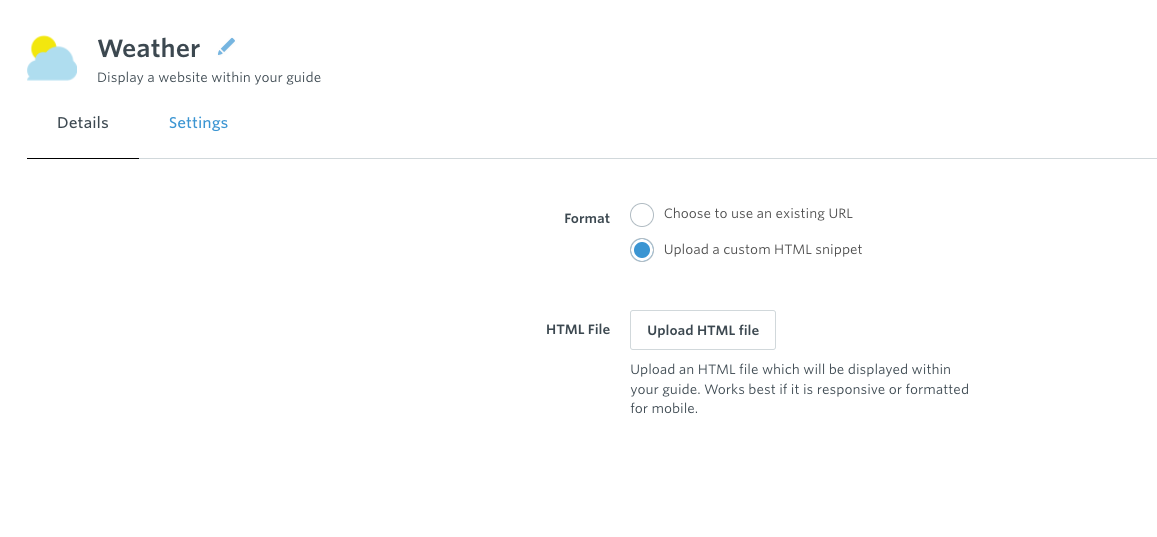 Web View Settings
In the Settings tab, you'll be able to rename the Web View module. You can also change the icon and explore other options.
Due to differences in PDF-reading functionality across devices, a PDF URL within a Web View may not load correctly on Android devices.
To read about including documents like PDFs in your guide, check out our all-encompassing documents article.
Using a Third Party Site to Create a Survey
If you would prefer using a third party survey platform over Guidebook's native forms, you certainly can. Just create the survey on the third-party site, copy the newly created survey's URL, and then paste the URL into the web view feature. Once the guide has been published after making this change, users will then be able to tap on the web view to be taken to the survey site to submit their responses.