Thanks to our hardworking developers, Guidebook now offers a quick and easy way to import your photos for custom lists (please note that this method does not currently apply to schedule imports nor the photo module)!
You will need two things for this process to work: the Custom List template (.xls or .csv file), and a file containing all of your photos.
Please note: the photo uploader works best if the photos fit our dimensions for custom list images (filetype JPG or PNG, size 640 x 240 px, and smaller than 2 MB). Smaller photos and larger photos will be automatically cropped and centered which may make the image appear strangely, especially if you are loading portrait images. We recommend that the dimensions match as closely to the specs as possible.
You'll find a gif below showing the whole process, but you may read on for explicit instructions: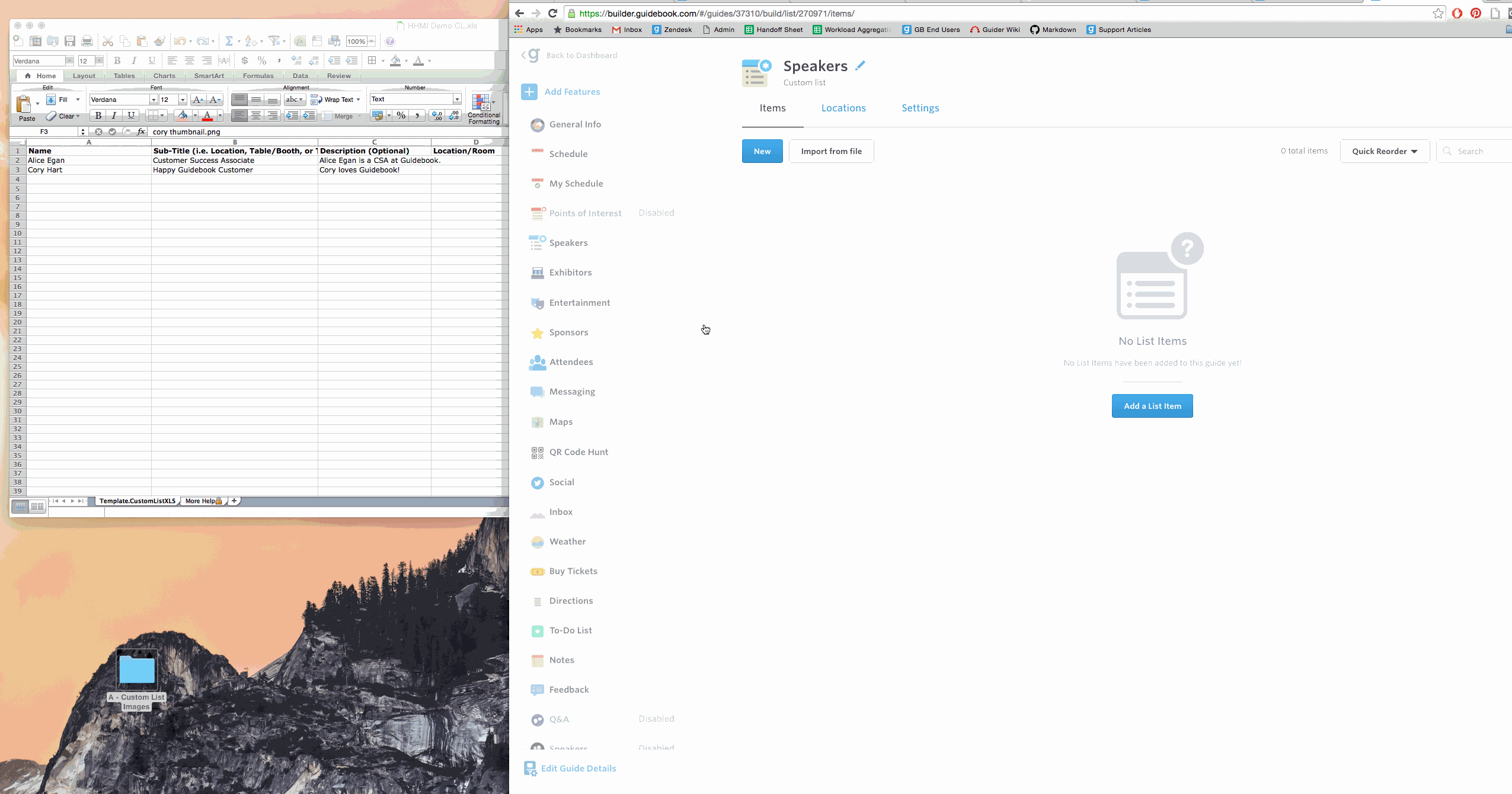 Fill out the custom list template as usual. In the last column, enter in the file names of the photos associated with each item (as seen above). Please include the file extension (.png or .jpg) in the file name. Make sure the extension and file name match exactly with the image files' (including upper/lowercase and spaces).
Next, create a ".zip" file of the all the images. You should include all of the photos in ONE file. This zip file should be <20 MB; we recommend splitting up your images into different zip files if the file size is too large.  
To create a zip file, use the following steps:

Windows: highlight the files that you want to compress, right click the files, then select "Send to a Compressed (zipped) folder."
Mac OS X: move all the files into a single folder. Click into that folder, highlight all the items, and then do Option + Click. Select "Compress [x] items."
NOTE: You must compress the photos themselves, not a folder containing these photos.
Once you've created that zip file, you can upload it on Builder! Click on the Custom List you'd like to populate. Click on "Import From File".  Select your filled-in custom list template and the zip file containing the images. You will need to import both of these simultaneously.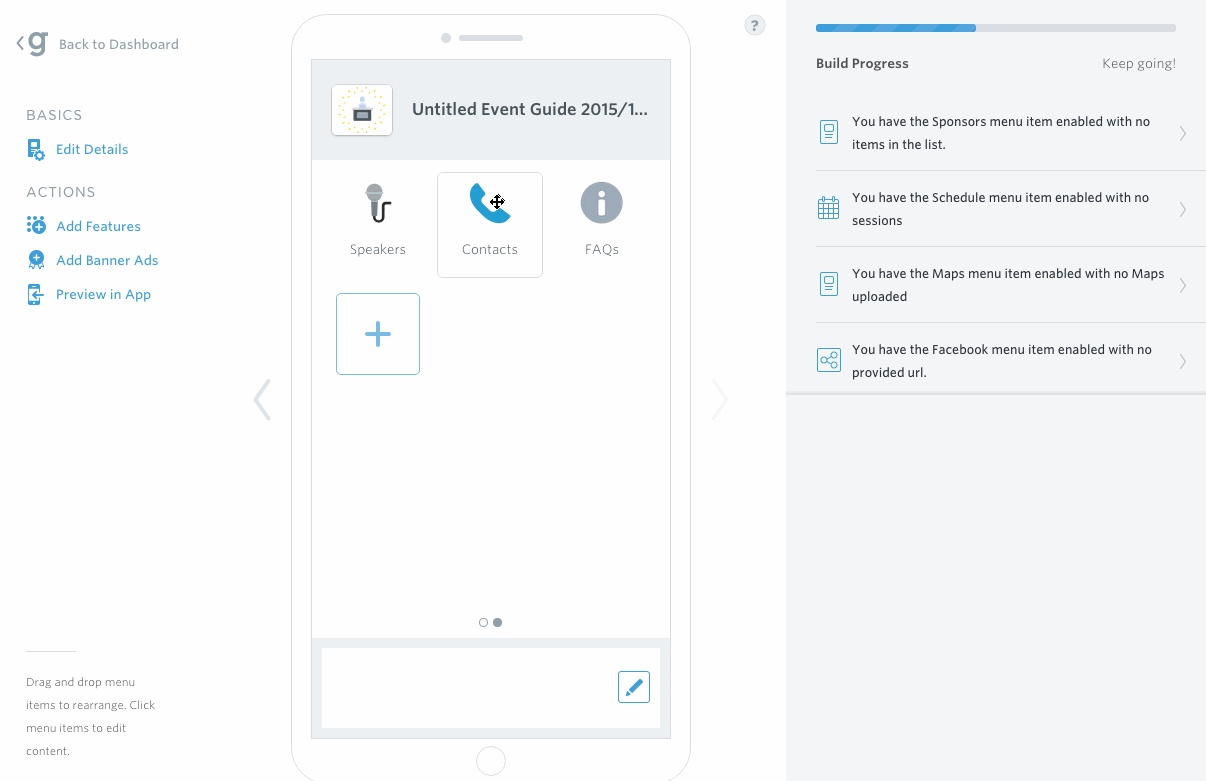 If all goes well, you'll receive an email from Builder saying that your photos were imported successfully!  If an error occurs, please double check to ensure that your photos are all .jpg or .png files, that they were directly in your zip file (because we will not allow you to import a zipped folder), and that the files are less than 2 MB each.

Note: at the moment, even if you get an upload error, the items that have no errors attached will still successfully upload. We are working on getting this bug fixed.