In this article, we will explore the Quick Info feature, which is a great way to display key event information for your attendees. There are many different ways to use Quick Info sections—you can present just about any textual information you would like. After covering the basics of the feature in this article, we will give a handful of suggestions on how to use Quick Info sections in your guide.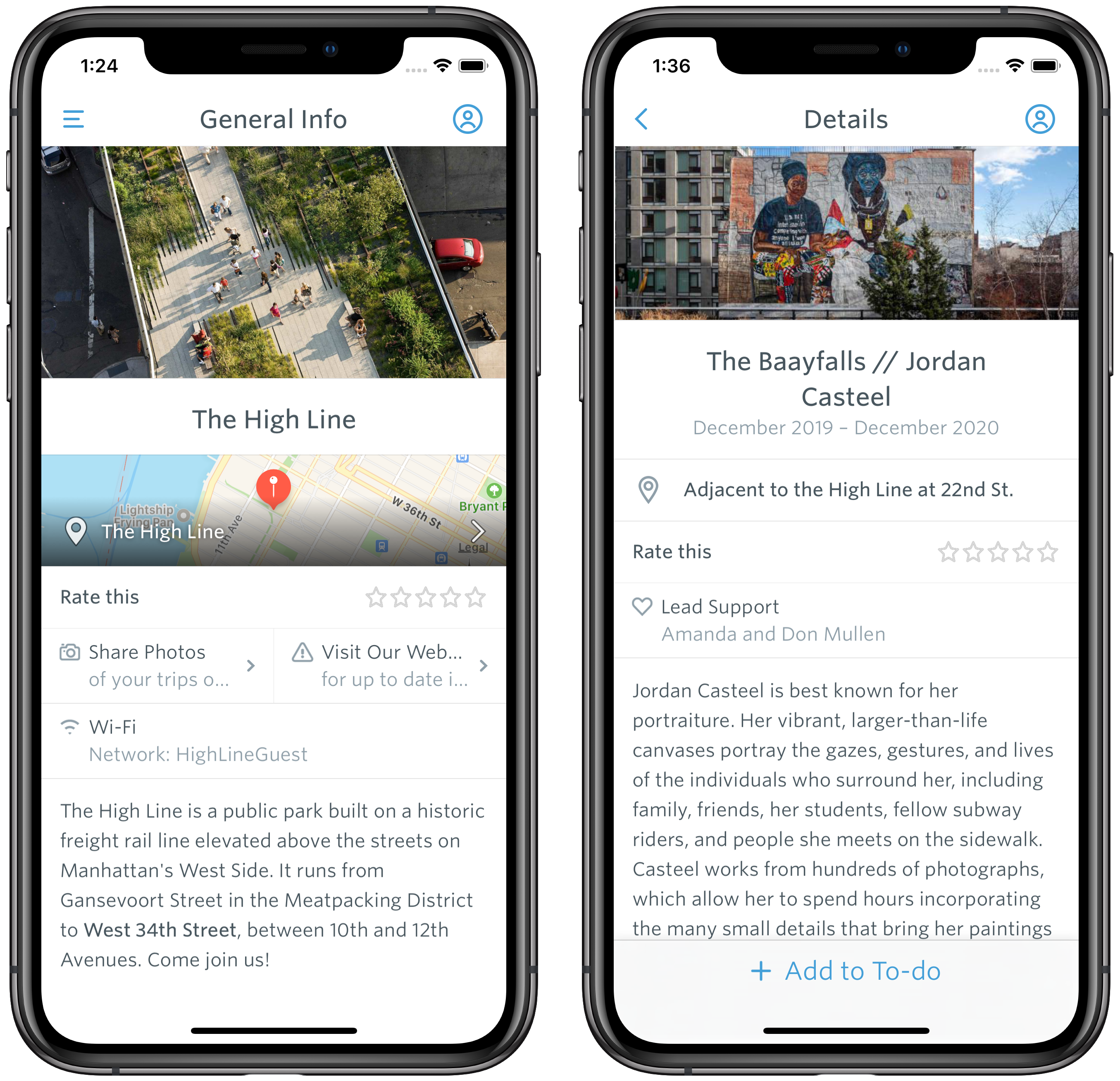 Quick Info Components
Each Quick info item consists of three components:
Icon (There are 63 different icons to choose from, so you will be sure to find one that's related to your Quick info section)
Title
Content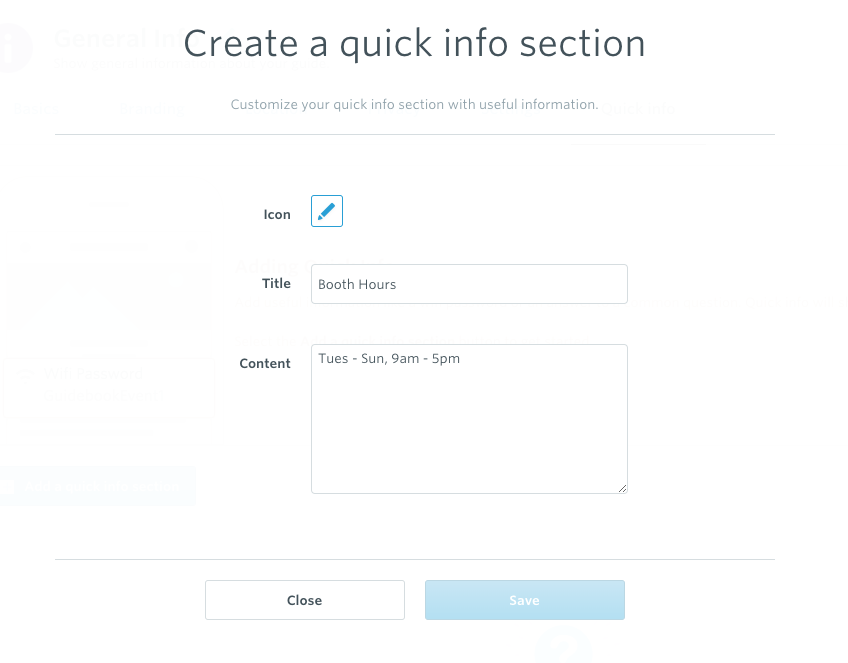 Adding Quick Info Sections
Quick info can be attached to three types of guide content:
Guide details
Schedule session
Custom list item
To add Quick info sections, click on the Quick info tab which can be found in the Guide Details section, individual schedule sessions, or custom list items.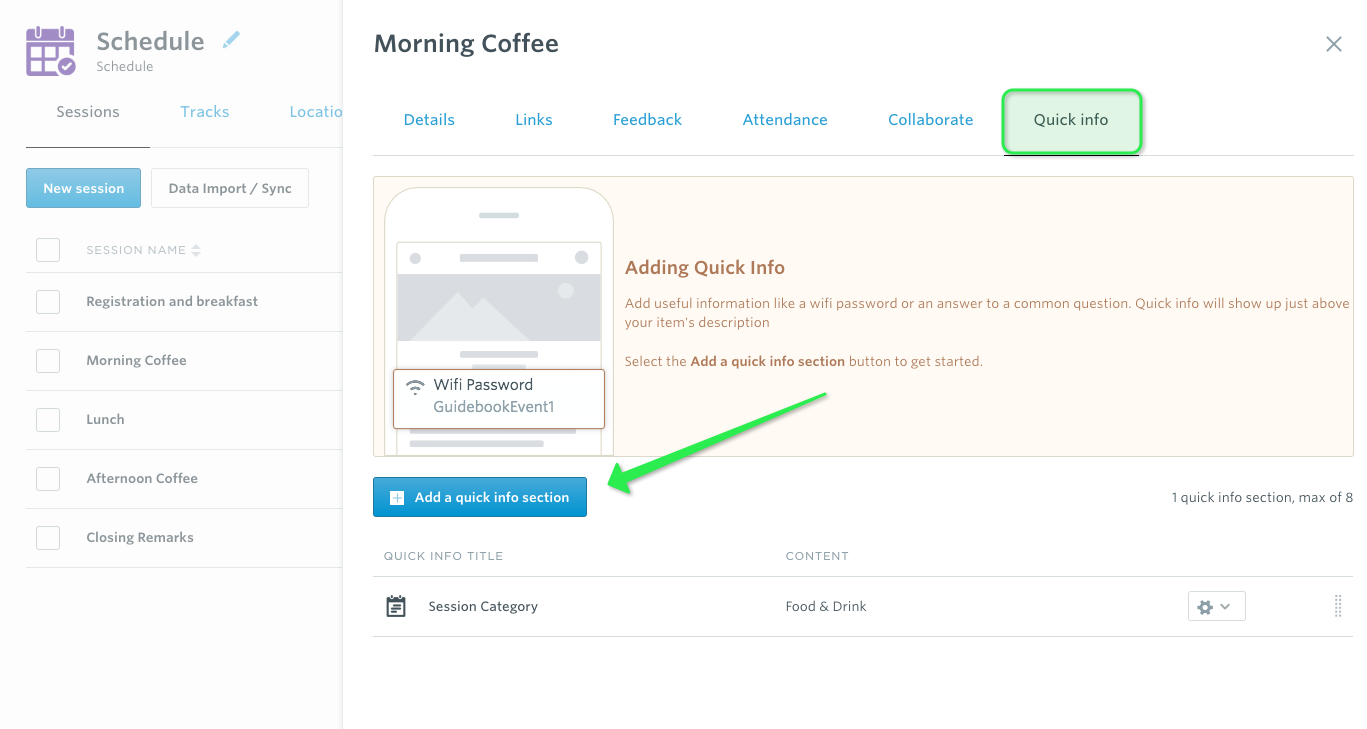 Ordering Quick Info Sections
If you would like to rearrange your existing Quick info sections, click and drag the item using the button to the right of the gear as shown below:

You can delete Quick info sections by clicking the gear icon. Quick info sections will be displayed in twos in your guide. If you add an odd number of sections, the final section will be displayed the full width of the screen (shown below).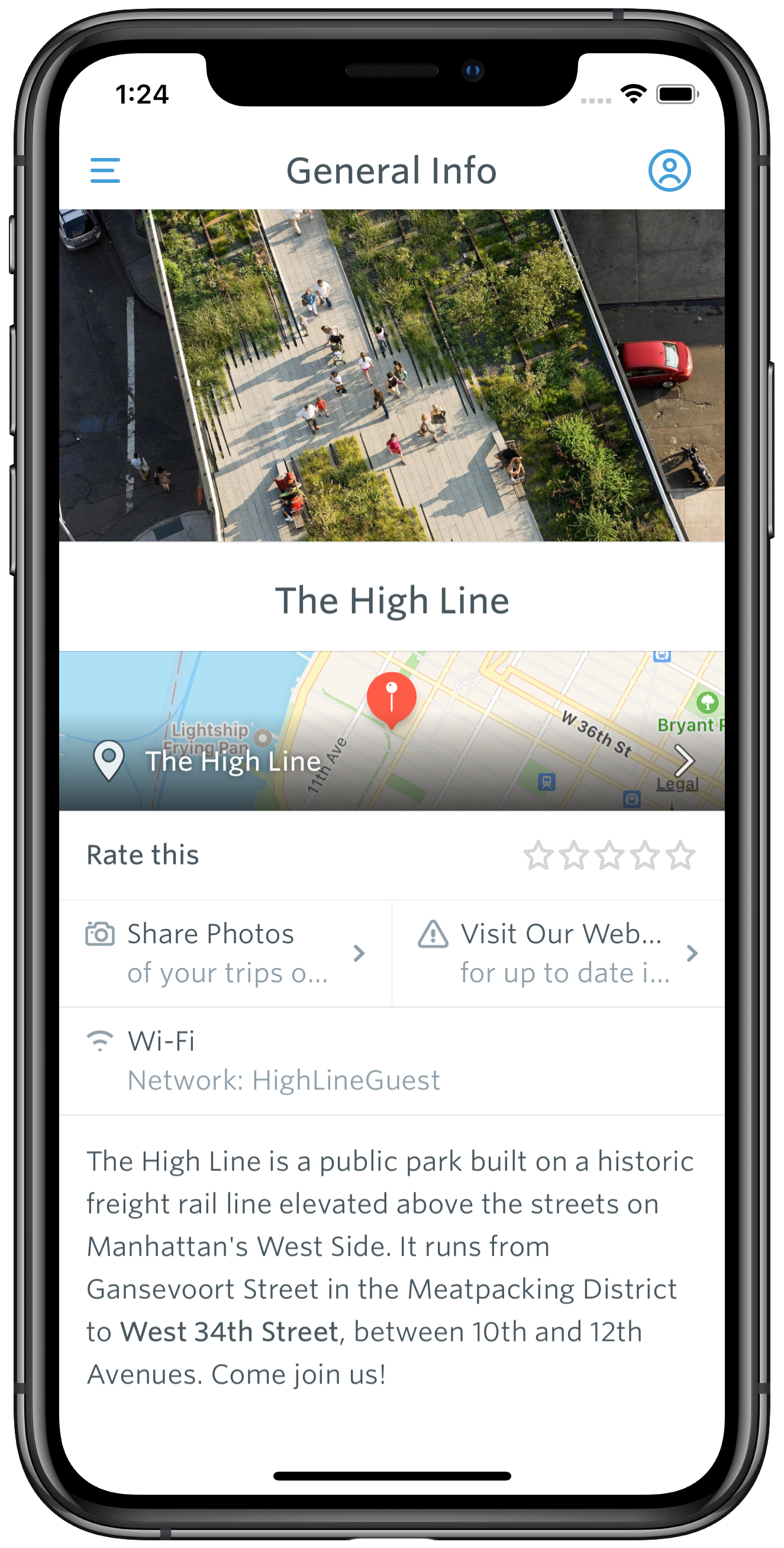 Using Quick Info
Here are some recommended pieces of Quick info you can include in your guide. Feel free to add any information that's most relevant for your users.
Event Venue's Wi-Fi details
Display the Wi-Fi password for your event's venue, so your users can connect and access your guide without using up their mobile data.
Exhibit hall hours
It's important for your users to know when the venue opens its doors, as well as when it closes for the evening. You can add the days of the week the venue functions, along with the times.
Accessibility Status
It's crucial to make sure that attendees with disabilities have a great experience at your event. Using the Quick info feature, you can let your attendees know how accessible your event is, such as including whether or not the venue is wheelchair accessible.
Lost and Found
If an attendee loses a personal item, they will definitely want to know if it was found and turned in. Including the contact information for the lost and found desk can facilitate this process and ensure that lost items are reunited with their owners.
Parking Info
When visiting an event, your attendees will certainly want to know where they can park. In addition to parking, you can also include park & ride, shuttle, or public transportation information.
FAQs
What is the maximum amount of characters I can have in the Title Text and Content Text?
The Title Text can be up to 256 characters and the Content Text up to 1024.
What is the maximum number of Quick Info sections I can have?
You can have a maximum of eight Quick info sections attached to a schedule session, a custom list item, or Guide Details. You're able to add Quick info to as many sessions or list items as you'd like.
Are hyperlinks supported in the Quick Info sections?
Hyperlinks are not currently supported in Quick Info. You can certainly include links, however your user will need to copy the link and paste it in their web browser.
Am I able to format the text in Quick Info?
Currently, there is not an option to format text in a Quick Info section.
Can I upload a custom icon for my Quick Info section?
Custom icons are not supported for Quick Info at this time.