By default, the concurrent sessions in your schedule will display alphabetically. For example, all of the workshops in a 10am–11am block will be shown alphabetically within that time period.
We understand you might want to display concurrent sessions in a specific order—maybe to put sponsored sessions first, or maybe to list presentations by topic.
Ranking Sessions
With rank, you can specify the order of concurrent sessions. The video below walks through the process of adding rank to sessions in a template. If you prefer to read through the process, the steps are below.
You can use the schedule template spreadsheet to set a specific rank to order your concurrent sessions.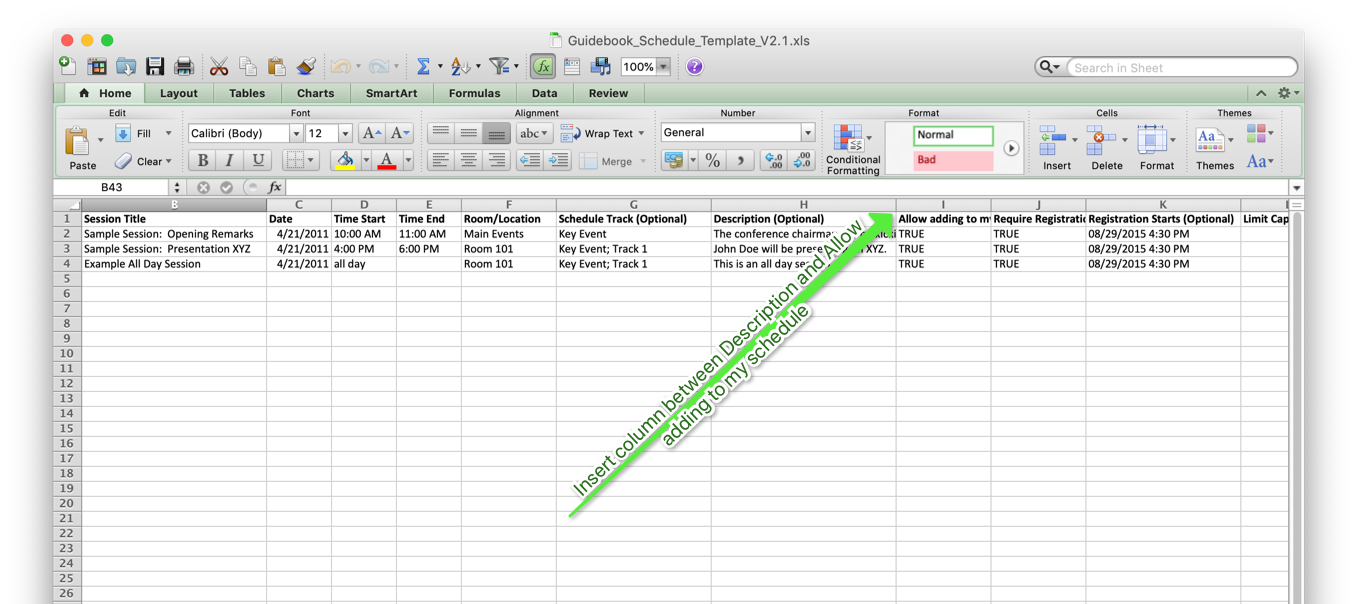 In the spreadsheet, add a column called Rank to the right of the Description column.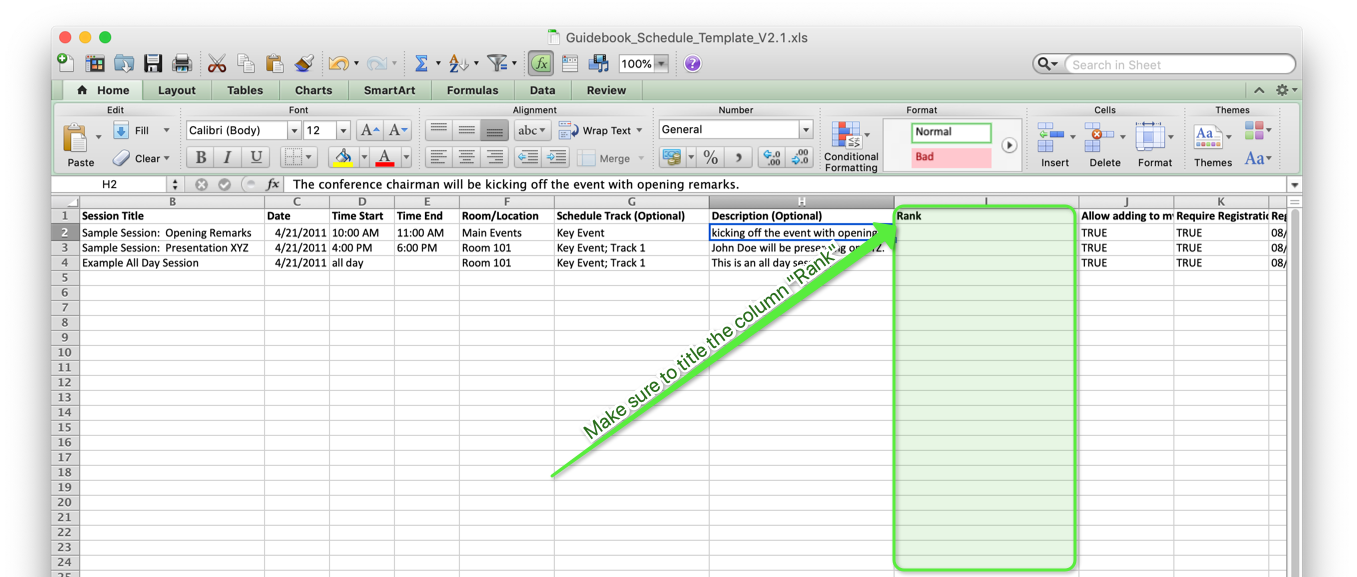 For sessions that start at the same time on the same date, you may add a number to the Rank column. Lower numbers will appear first in the guide.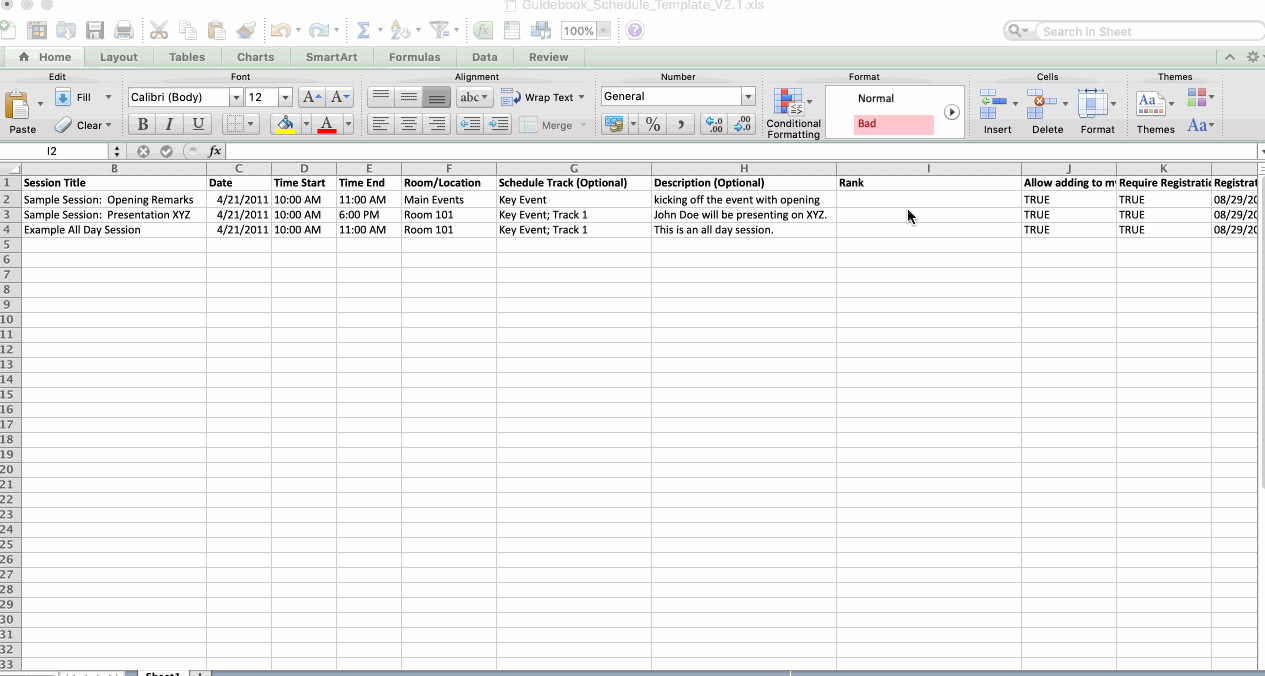 Please note that you will not see the rank numbers reflected in Builder.
FAQs
What if I already have sessions in my guide?
If you have manually added sessions to your guide or you have imported a template and need to add ranking, you'll want to export your schedule data. Click here for a support article about exporting data to edit it.
Once you export your data, you'll notice that the first column has Session ID's. Don't change this, as this is how Builder identifies which session is which. From here, you can add the rank column, number the sessions beginning at the same time, save, and re-import.
If you have to export the schedule data a second time after you've already added rank, be sure to have your initial ranking spreadsheet handy; the rankings do not hold on import, so you'll need to re-add the Rank column and input the order again before re-importing your data a second time.
Can I put rank on sessions that have the same start time, but a different end time?
You can. You can set the rank on any sessions with the same start time, even if the end times are different. For example, if you have three 10am-11am sessions and three 10AM-11:30AM sessions, you can use the Rank option on all six of these sessions.
If I have multiple sets of breakout sessions in one day, how do I use ranking?
Great question. Let's say your first set of breakout sessions is at 10:00AM, your second set is at 3:00PM, and there are six sessions in each set of breakouts. For the six 10:00AM sessions, label 1 through 6 in the rank column in the order you want the sessions to appear. Then, start at 1 again for the 3:00PM sessions, labeling those 1-6 as well.