The Basics
Under the new homepage, your permission level within your Organization (Org) will determine your ability to create and manage guides and apps.
Let's examine these permission levels:
As an Org Admin, you can:

Select provisioned guides to begin working on them.
Invite Members to collaborate on those guides.
Invite other users to be Members (or Admins) of the Org
Grant access to Org members who have requested access to a provisioned guide

As an Org Member, you can:

Work on guides that an Org Admin has invited you to collaborate on or given you permission to begin working on. Please Note: Org Members cannot start new guides for their Organization. They must request permission to begin working on the guide from their Org Admin.

As a Standard User, you can:


Create guides for your own personal use. 
Organization Admins
An organization admin will have full access to all guides, billing details, and purchase history. Additionally, admins may invite other people An admin can "start" guides.
A note to admins: Your org members have the ability to request access to guides from you. When a member requests guide access, you will be notified via email, as well as in the Builder Notification page. The request will include a proposed name for the guide, and a brief note. For more information on accepting on denying requests from org members, click here.
The Org Admin is also able to manage the other users in the Org and update their status (for more information on org management, click here).
To access the guides owned by your Organization, view to the drop-down menu on the left and select your Org. This will bring you to the Organization's homepage, where you'll be able to view the guides provisioned to your Org — from here you can start the provisioned guide(s). Org members (and other Admins) will then be able to see the guides on the Org home screen.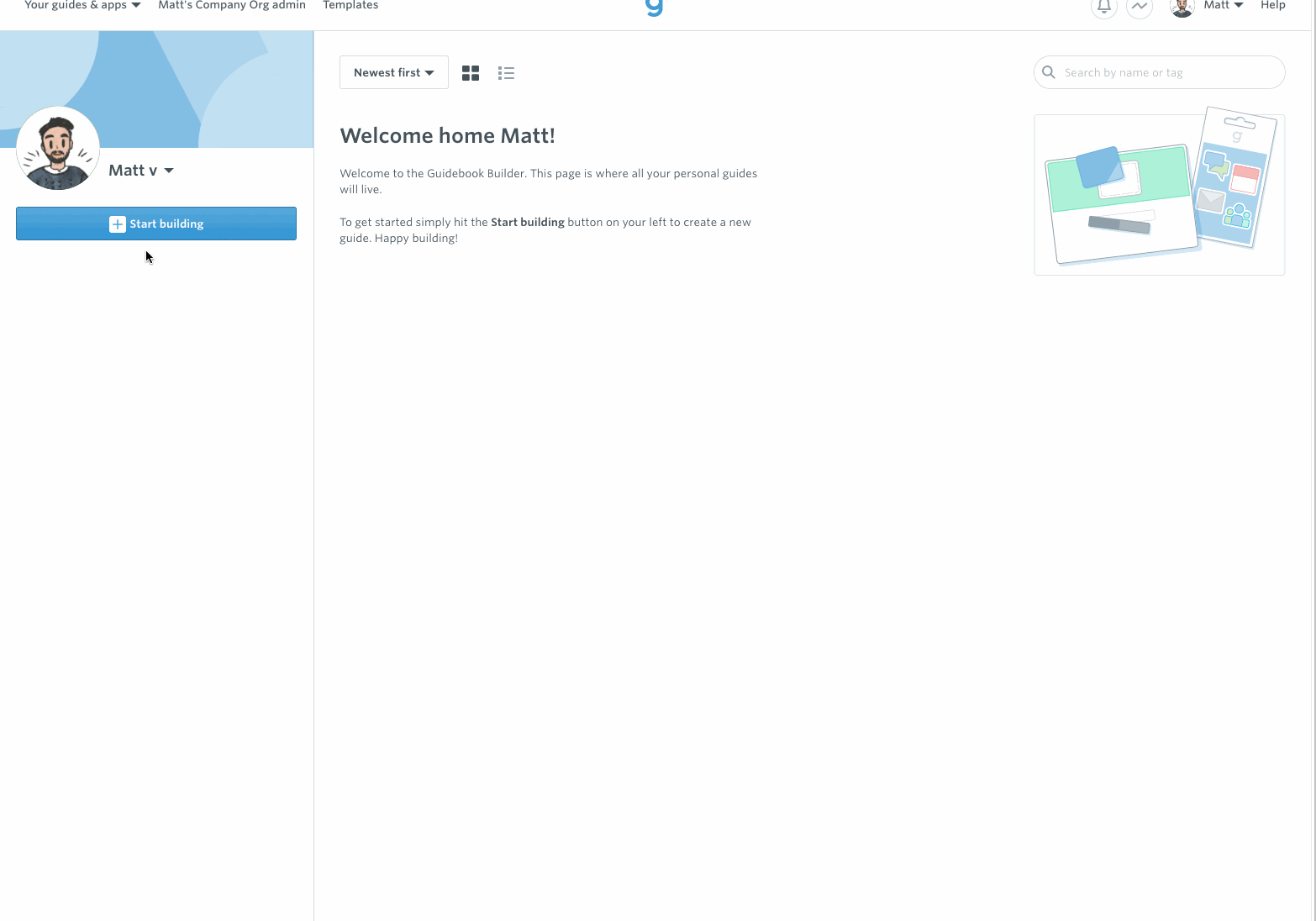 FAQs for Org Admins
Q: As an org admin, I'd like to obtain additional guide for my account. How do I do that?
A: To obtain a new guide for your organization, contact your account manager. Because Guidebook has moved to a system where organizations are provisioned a set number of guides, you can only work with the guides provisioned to your organization.
Q: A user on my team is having trouble accessing the provisioned guides for my organization.
A: In order for an org member to access a provisioned guide, they will need to request access from you, the org admin. If they request access, you'll be notified via email and can grant them access.
Also, make sure the user is a member or admin of the organization and that your organization has provisioned guides available.
Q: How do I make a member of my Org an Admin?
A: To do this, go to your org dashboard > members > and you can update an org member's status there.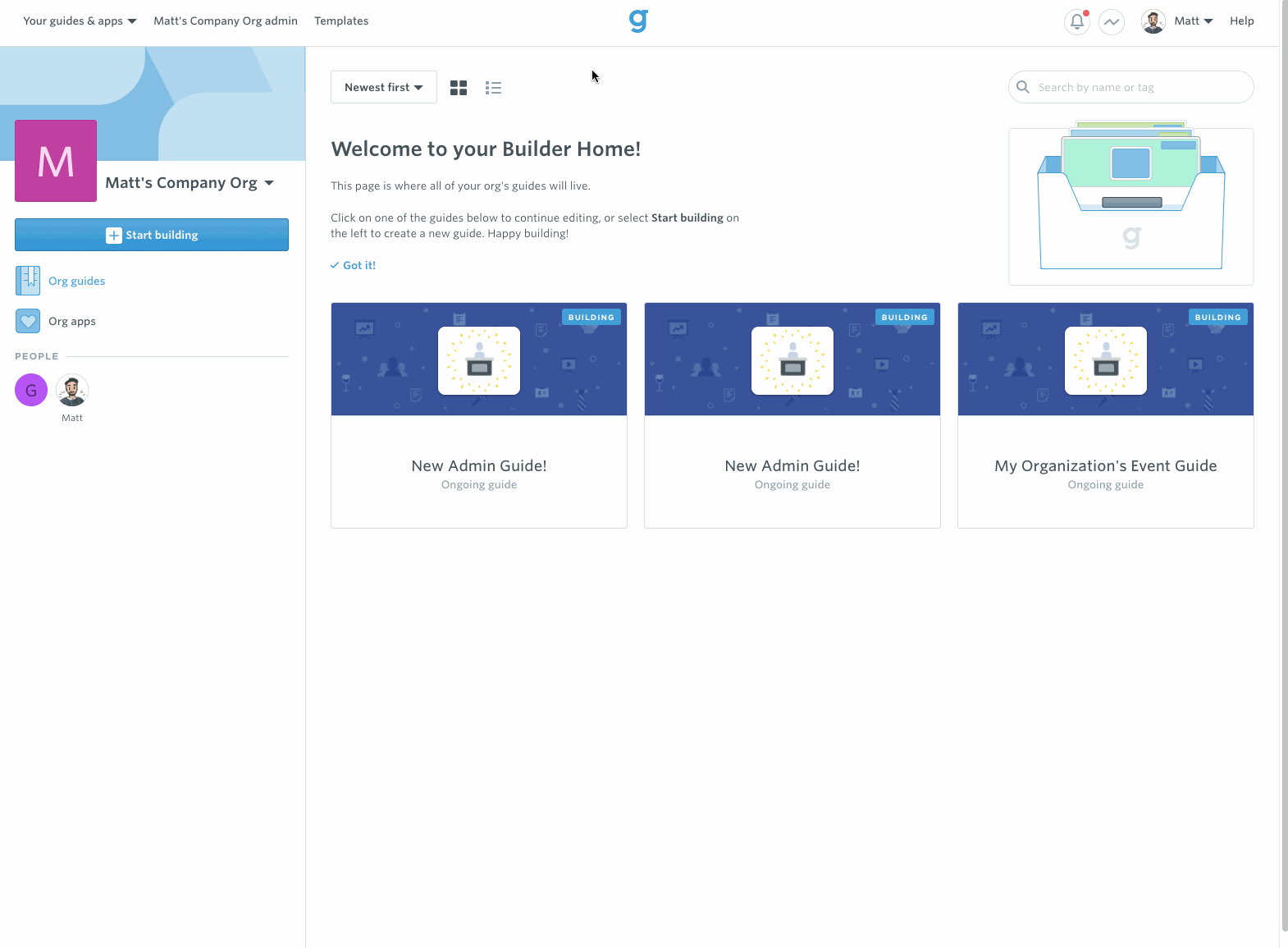 Q: How do I invite an org Member to collaborate on the guide?
A: Go to the guide dashboard and click on "invite team members" in the upper left. Enter the org Member's email and send them an invite. They will receive an email invitation which will allow them to edit the guide.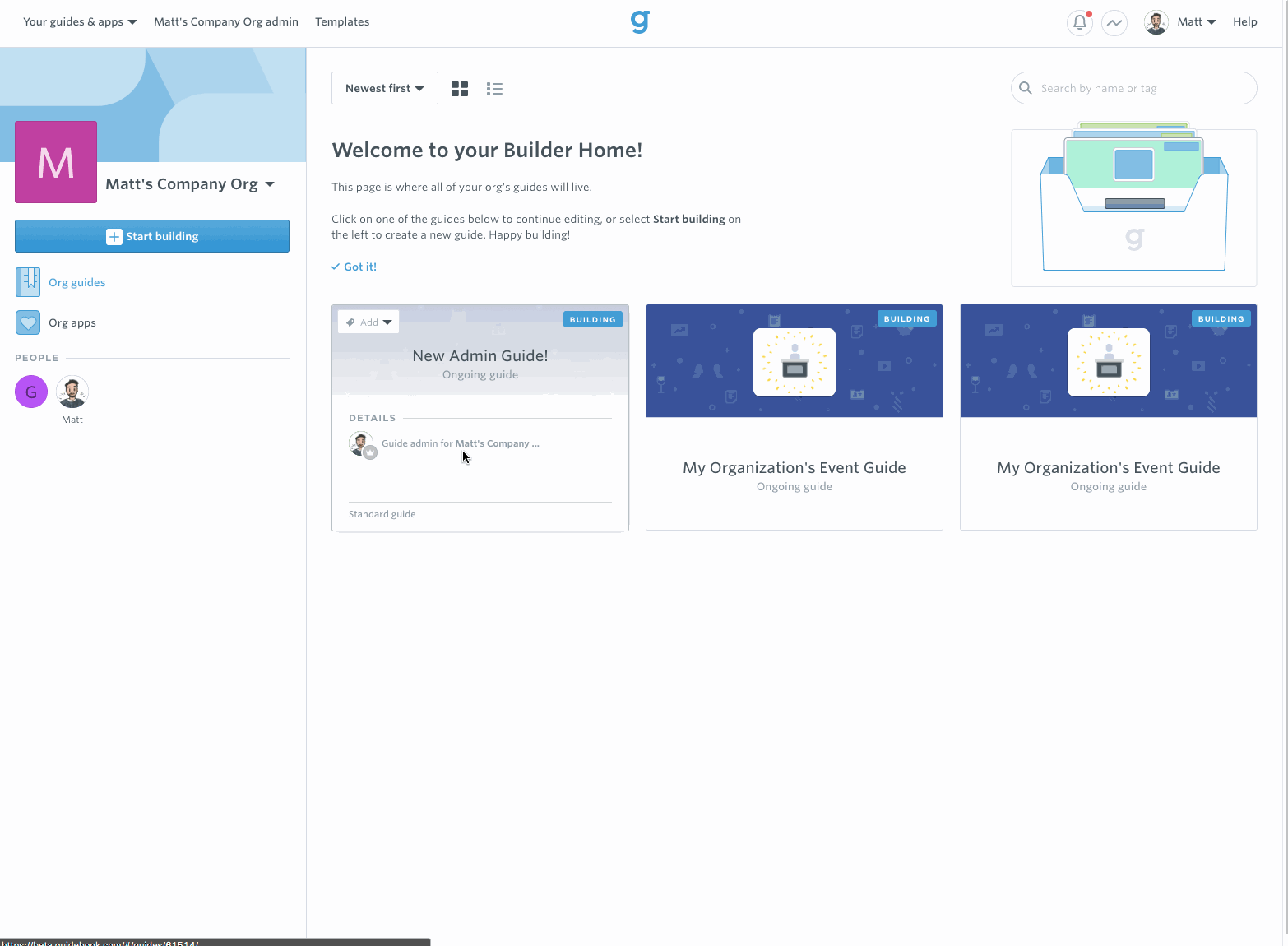 Q: How do I know which of my provisioned guides to start?
A: If all 3 of your provisioned guides have the same start and end dates, simply select whichever one you'd like.
If they have different end dates, make sure to select the one that expires first, as long as the event falls within that range.
As an org member, you will now be able to view all New Guides that belong to an organization.
While you don't have the ability to start using a guide, however you can now request access to a guide from your org admins.
To do that, first select the guide you'd like to work on. A screen will appear where you'll be able to request access to the guide.
If you're not sure who to request access from, check the left-hand side bar for the name and email of your org admins.
Once you've sent your request you'll get an email either granting you access to the guide you requested, or informing you that your request was denied by the org admin.
The next time you log into builder you'll see the guide you requested under "Org Guides."
If your request is denied, please reach out to your org admin for more information.
FAQs for Org Members
Q: I was asked to work on a guide, but when I log in I don't see the guide I'm supposed to work on.
A: When your org purchases guides from guidebook, they will appear on the guide dashboard. They will either be under "Build New Guides" or "Org Guides." If you don't see the guide under "Org Guides" you may need to request access to it from the org admin, as shown above.
Q: I've created a guide on my personal account, how do I move it to my org's guide.
A: To transfer information from one guide to another, use the copy content tool. You won't be able to "move" the guide itself.
Q: I need to become an org admin, how do I do that?
A: Contact an admin on your org and they can update your status by going to the org dashboard, members, and changing your status on the drop down menu.
Standard Users
Standard users who are not members of an Org can create guides by following the existing workflow.
To create a new guide, go to the blue "Start Building" button on the left side of the screen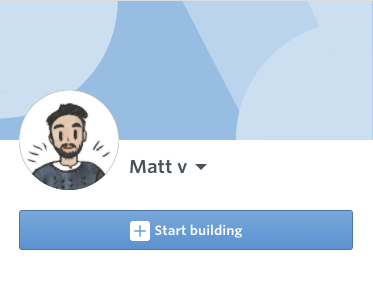 After clicking the start button, select "Guide" rather than app. Standard users are only able to publish guides to the guidebook app (they cannot create apps). Click here for more information on the meaning of guide vs. an app.
At this point, simply follow the normal procedure for a new guide outlined here. You'll just need to enter the information and get building.
App Management
Apps are only owned by Orgs and can only be managed by org admins. On the org dashboard, simply go to apps on the left and you'll be able to manage your organization's apps there.