Overview
The app dashboard allows you to create, edit and submit your app to the app stores - entirely on your own. Use the interface to fill in key details for your app (name, app store description), customize its design and color scheme, and manage the content tied to it.
You can watch a full video walkthrough below, or if you prefer a text walkthrough, read on!
To get started, click on the app in your dashboard. The system will then walk you through the following steps. If you have your assets ready, the process can be completed in minutes.
Step 1: Let's get some Details
Upload the 'text' assets for your app.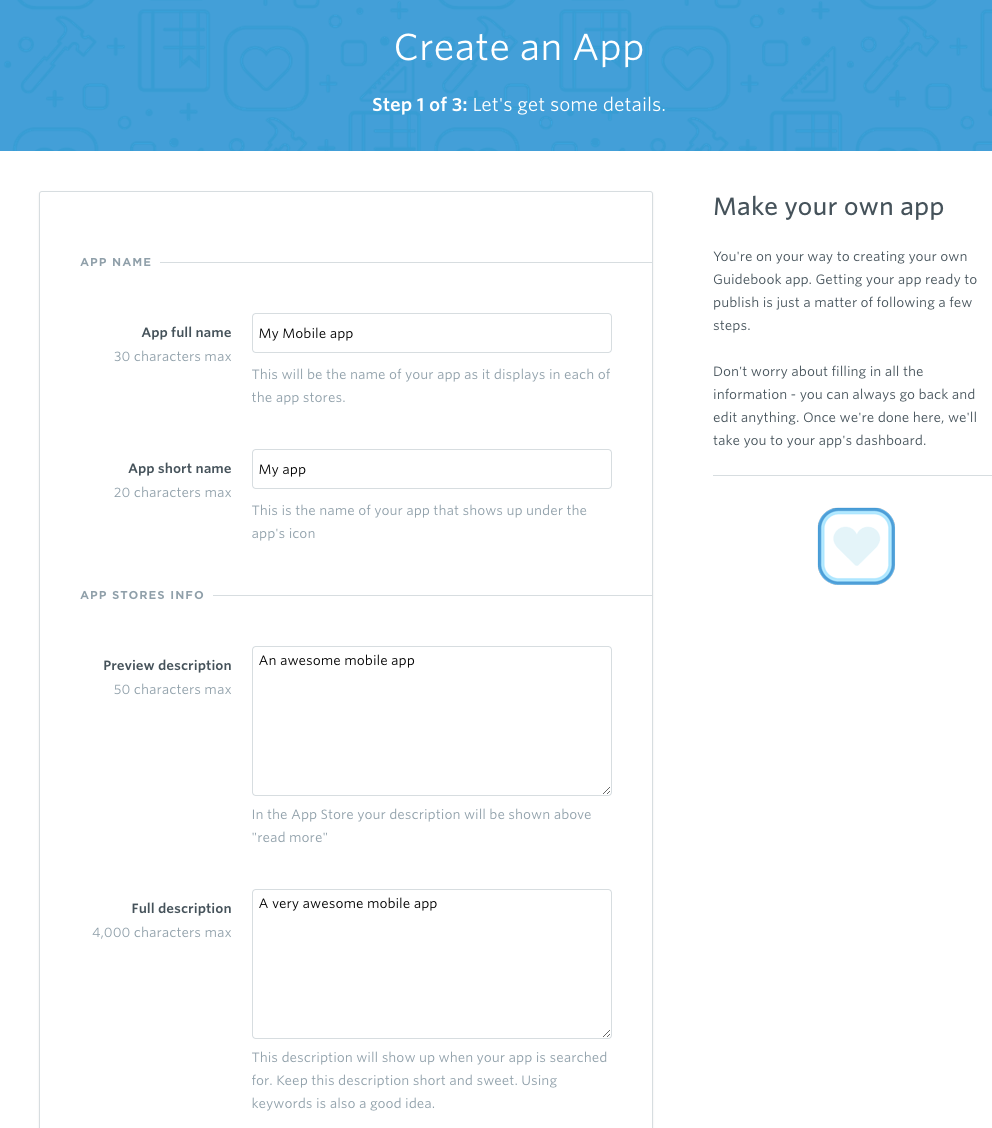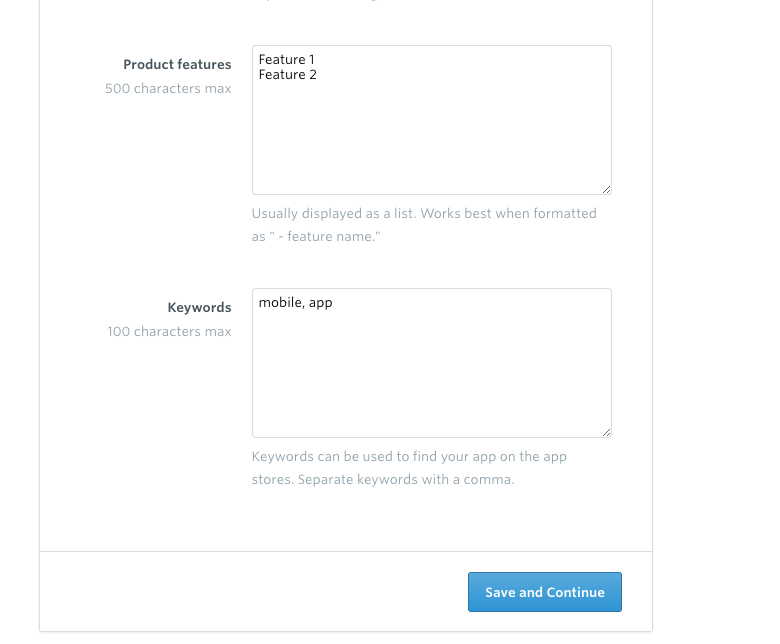 Step 2: Graphics
Upload the logos for your app (App icon, Splash Screen, etc...).  You can always skip this step and come back to it later, so don't sweat it if you don't have your logos ready yet.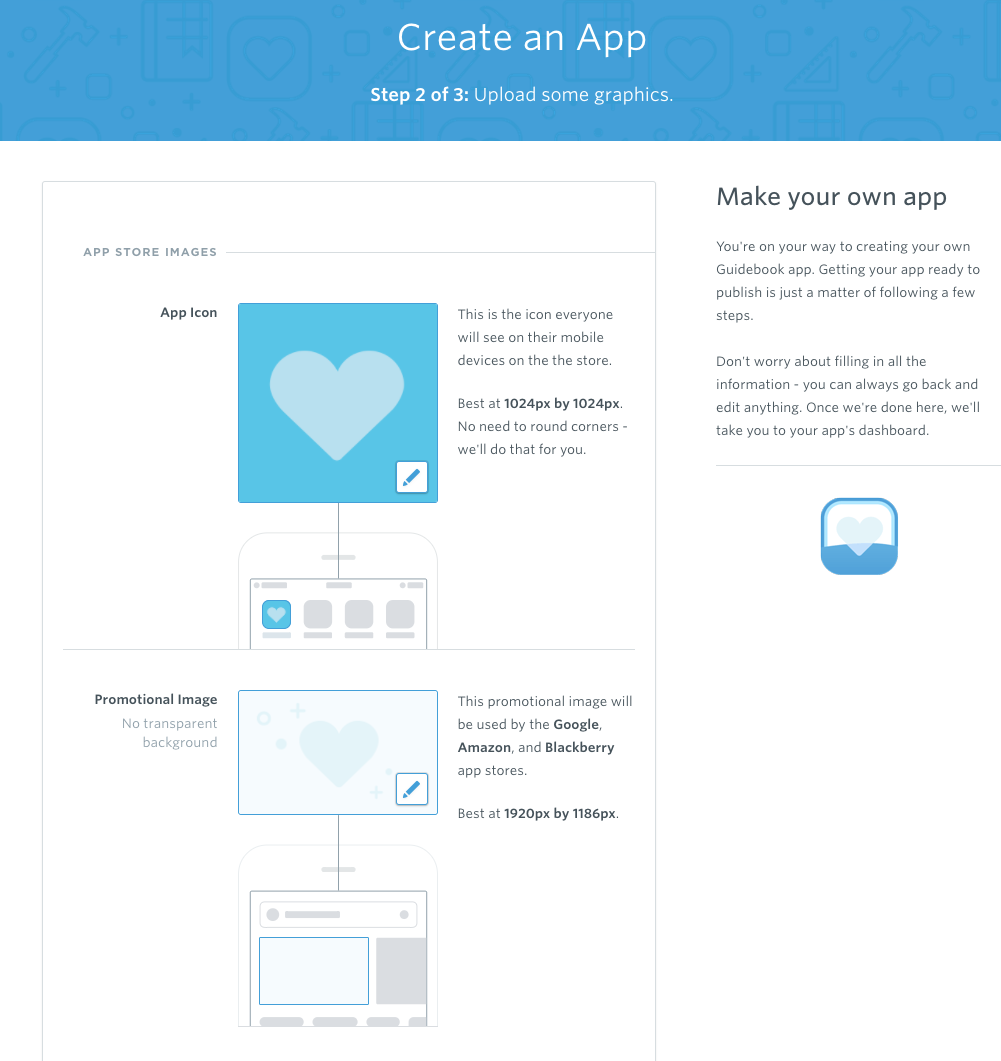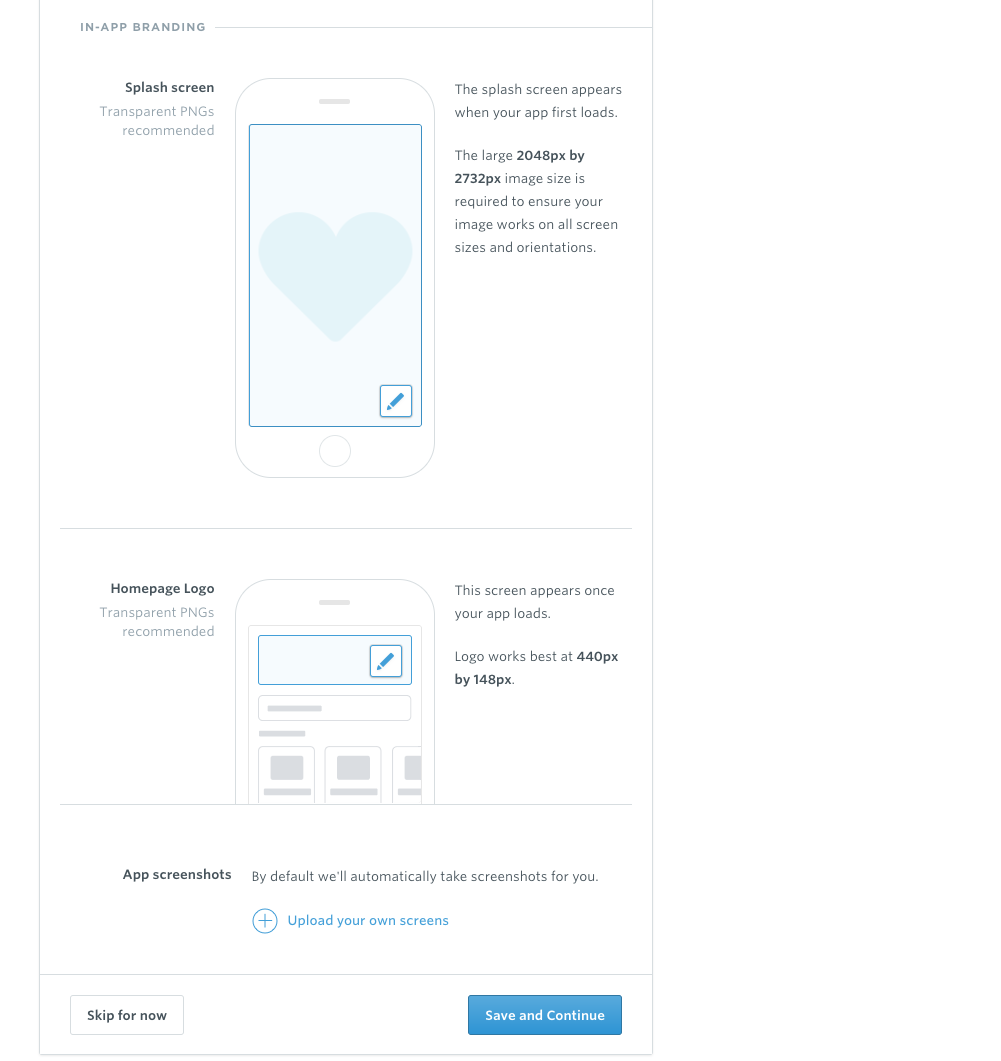 Step 3: Choose your Guides
Decide the type of app you wish to create.
Would you like an app that loads a single guide seamlessly upon launch?
Or, would you prefer to have an app that allows the user to choose from multiple guides upon launch?
If you're not sure yet about which type of app you want it to be, you can always change it until you submit the app for publication. After that point, and once the app is live, you will need to resubmit it in order to change the app type (approval could take 5-7 days).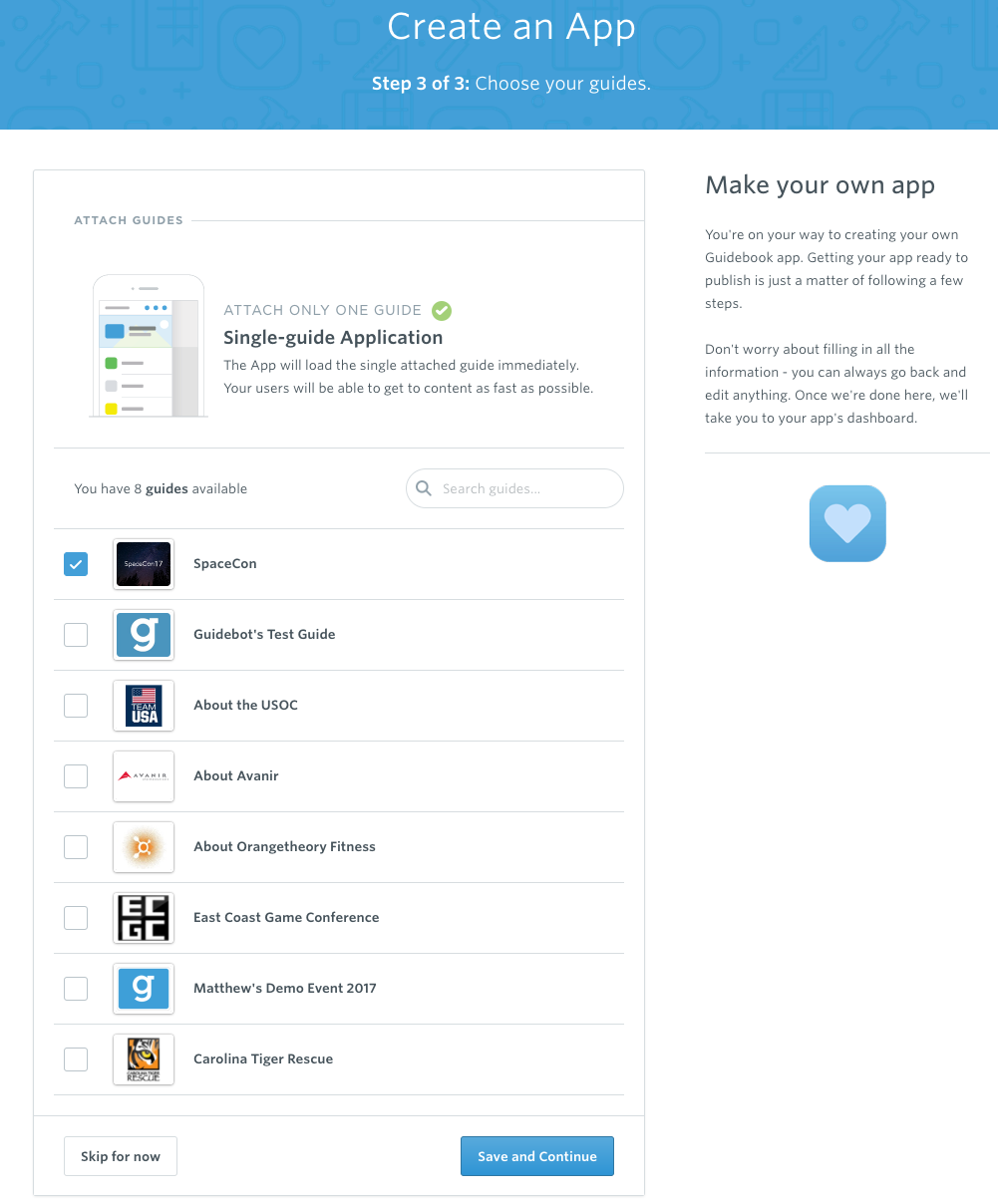 Once you've walked through these first three steps, you will arrive at your App Dashboard.
The App Dashboard is the central hub for all things app related.  You can update all of the assets from Steps 1-3 through the app dashboard. This will also be the place to visit when you are ready to submit your app to the stores!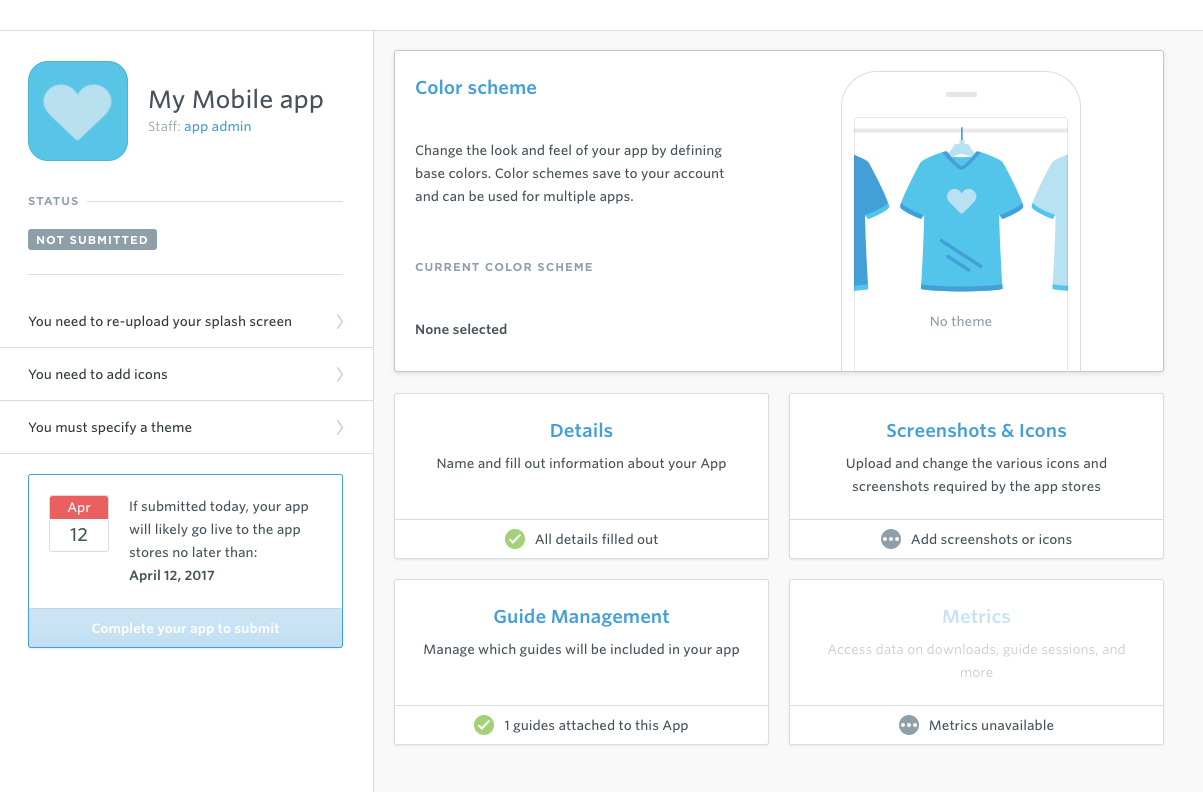 Color Scheme
Time for the fun part - setting up your color scheme! Let's take a closer look.
There are 6 basic colors in each app theme
You can adjust these to your liking
Create as many custom themes as you would like
Choose the one you want to use!
Choose from some of our default themes, or create your own.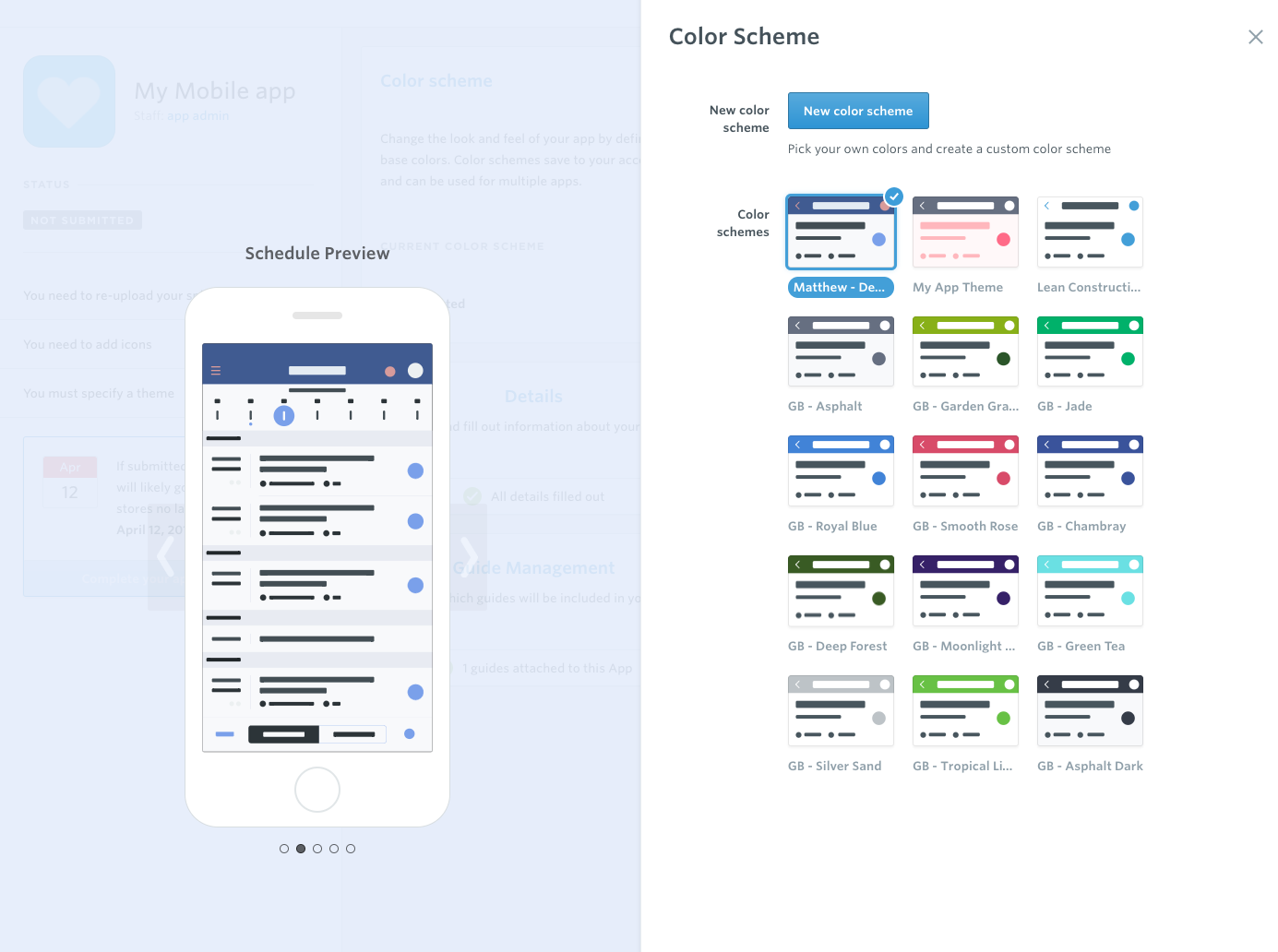 You can customize an existing theme by clicking the 'gear' icon on the bottom right of the color scheme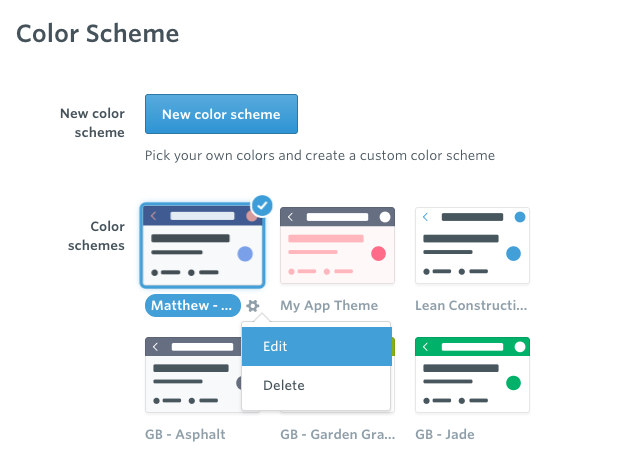 Editing a theme is easy: plug in your brand's designs using hex codes, or use the color picker to experiment. The preview on the right will change in real time, depending on the color you are selecting. Use the left and right arrows to the side of the preview to view which elements are affected.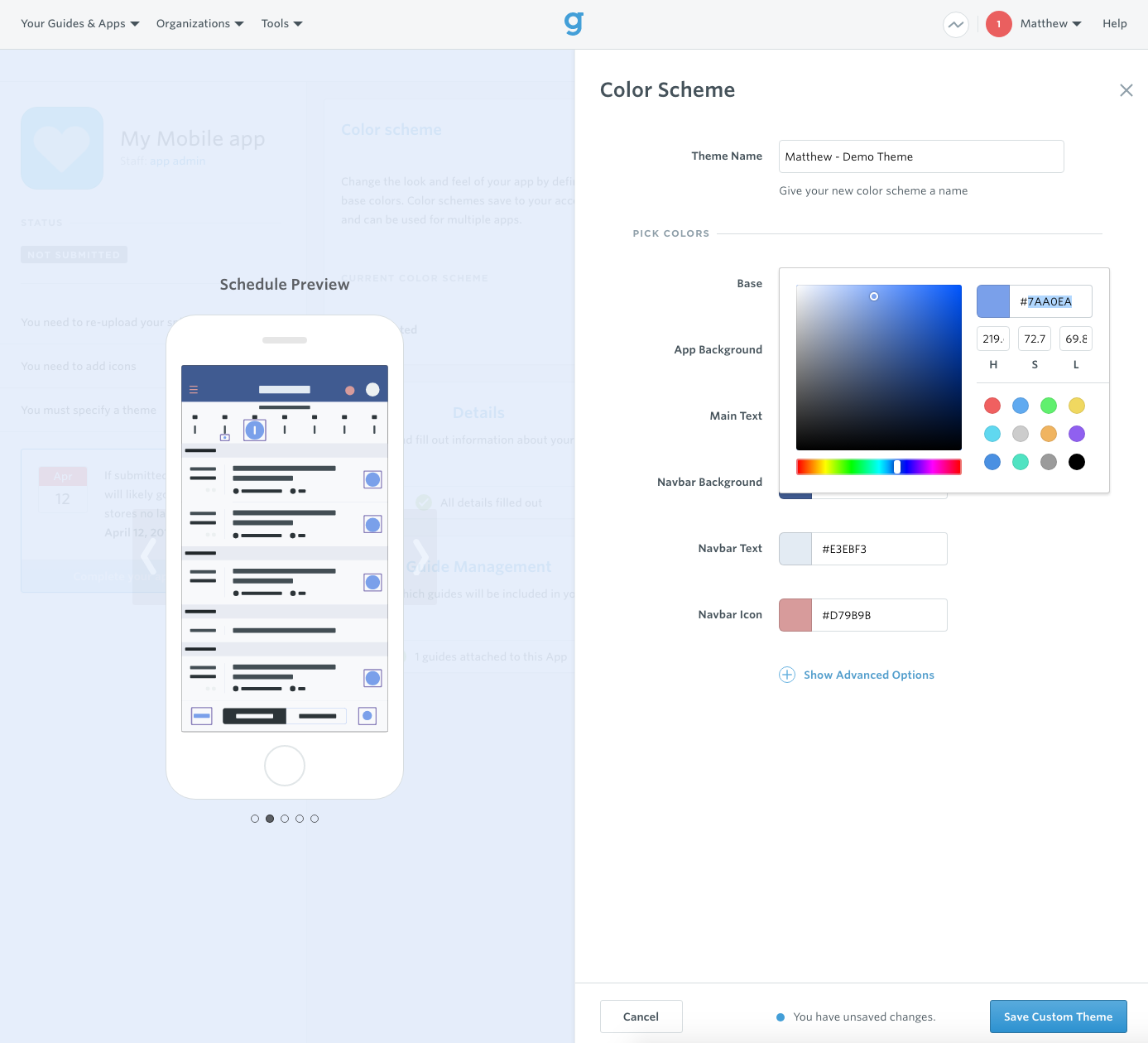 Submitting your app to the stores - The Final Step!
So you've named your app, added all of the colors/logos necessary, and are now ready to reveal it to the world. Simply click the 'Submit for Review' button from the app dashboard and we will take it from there! Clicking this button tells our team that your app is ready to be QA tested, then built and submitted to the stores. This may be your first go at building your own app, and we want to make sure you blow your audience away, so if we see any glaring color scheme or logo issues we will reach out to you.
Our team generally reviews and approves apps in ~1 day. Apps go live on Android in 1-2 days and iOS in 5-7 days.
Click Submit: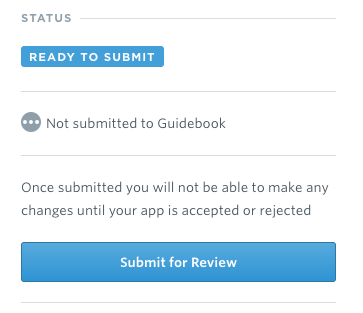 Once you click 'Submit for Review' we will ask for one final confirmation. Please note that after this point, unless your app gets rejected, you will not be able to make any modifications to it until it successfully gets through the app store.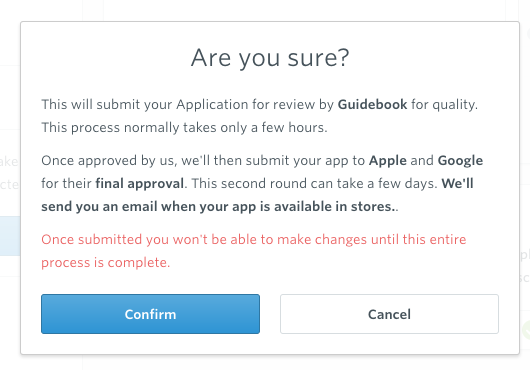 App Creation Demo
If you were paying close attention, you noticed that I selected the SpaceCon guide for my mobile app.  I just happen to have the text, logos and colors that I want to use for my very own SpaceCon app.  Let's watch a step by step breakdown:
App Text: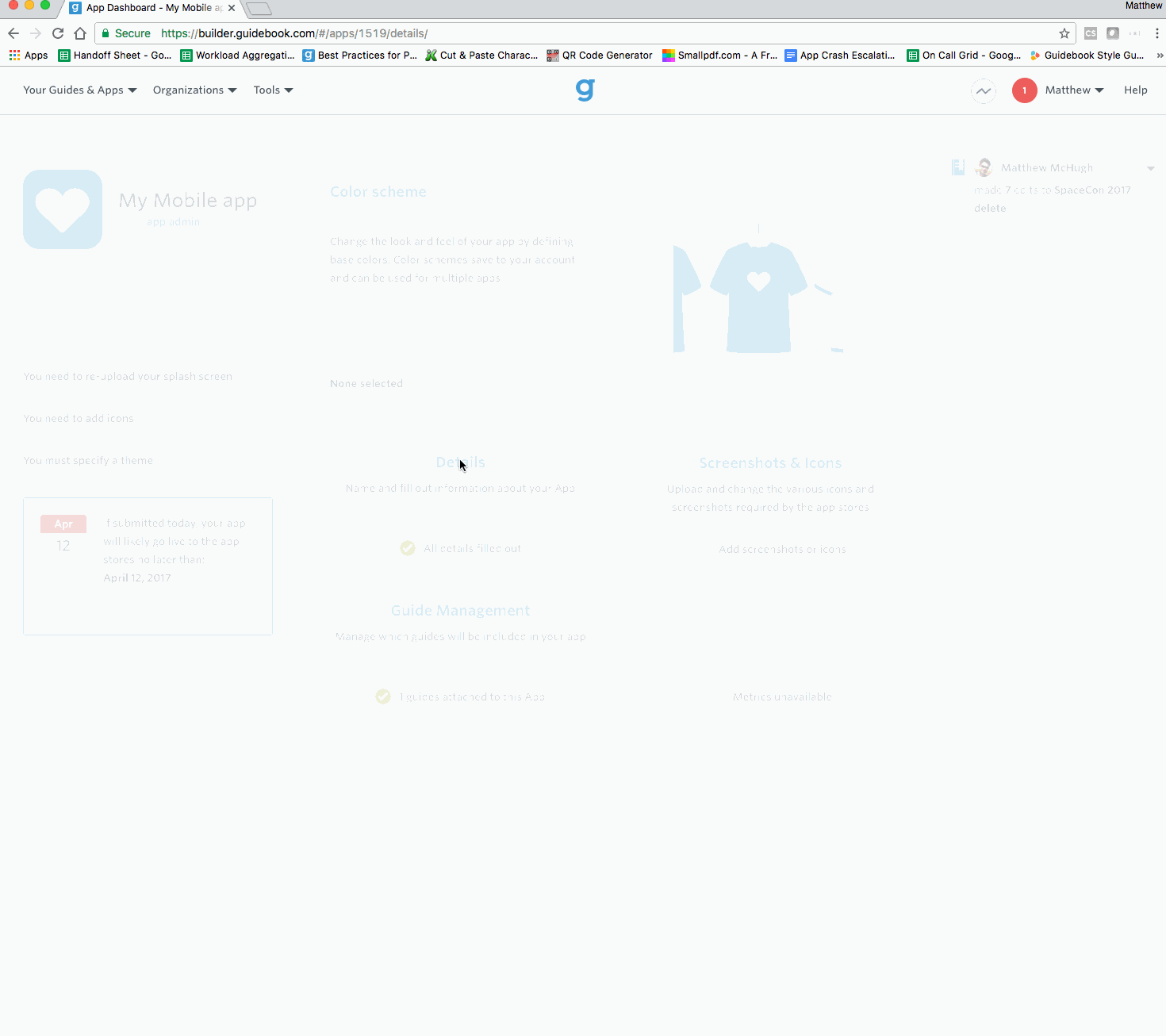 App Logos: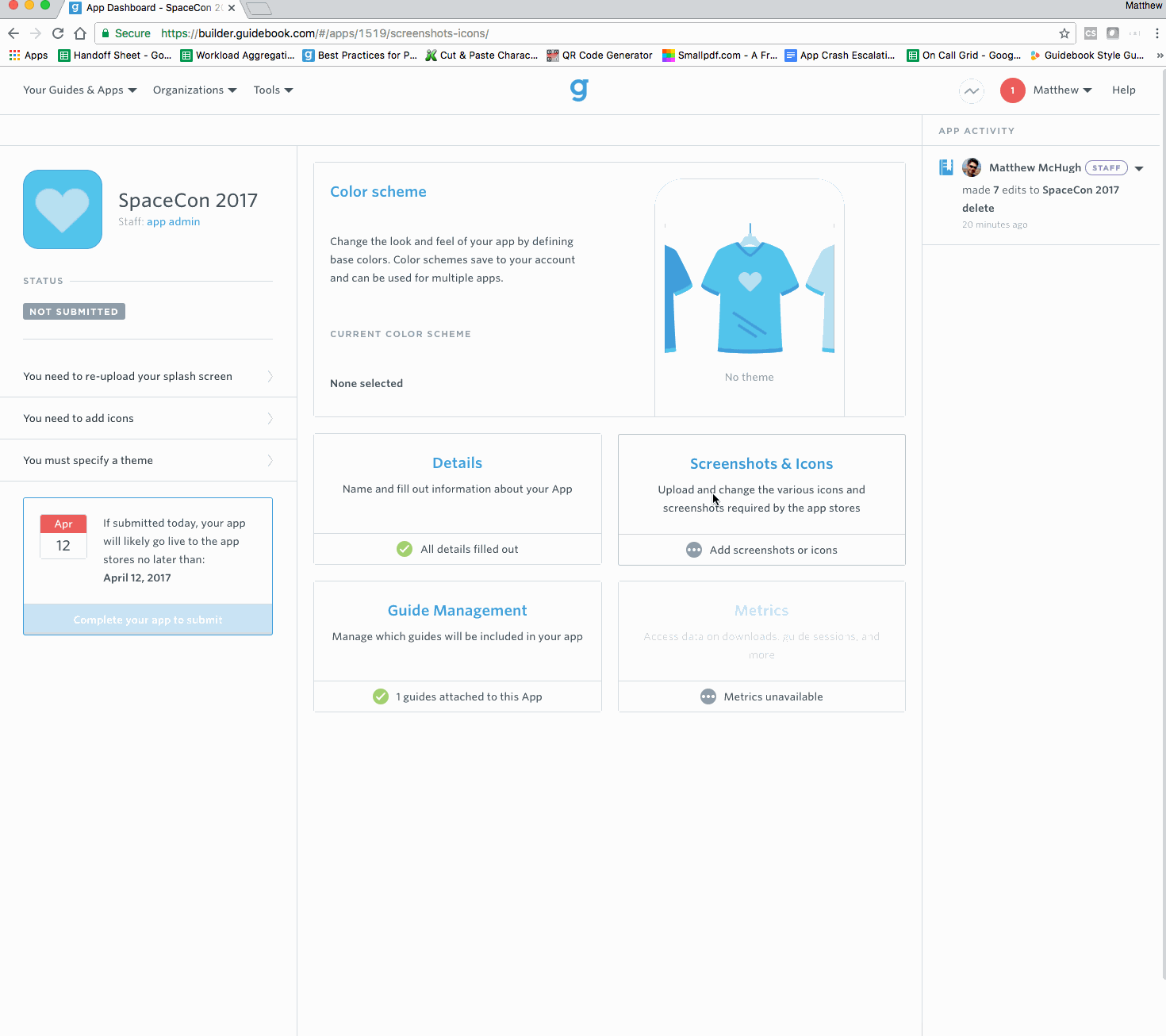 Color Scheme: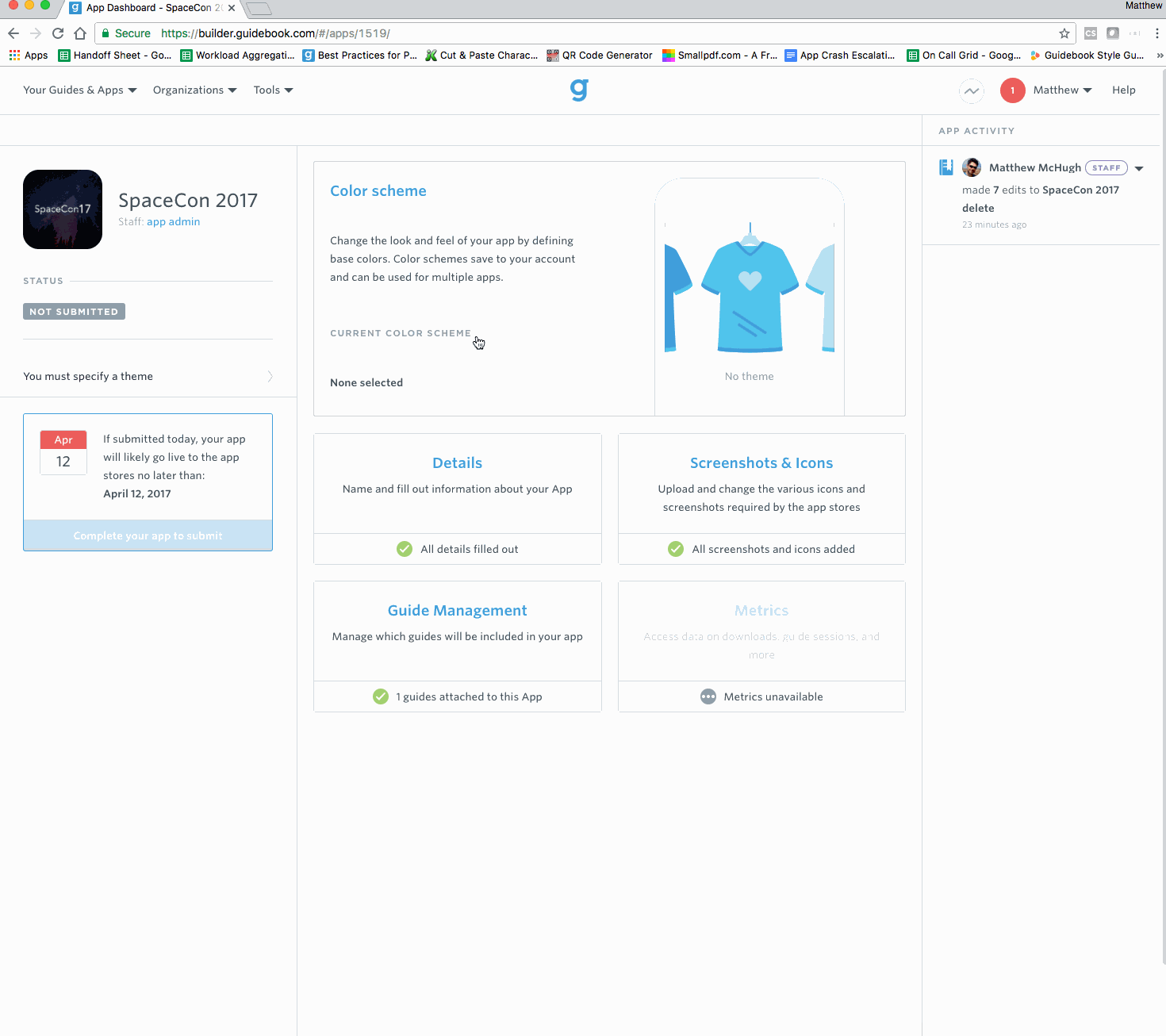 Submit!