Purchasing a Guide
Guidebook offers a software platform with several plan levels to choose from:
Pay as you go with our Metered guide plan
Pay an upfront per-guide rate with our Premium plan
A full-service package where you can create a branded space/app.
Our Pricing Page contains the most up-to-date information regarding features and pricing. If you have any questions or can not find what you are looking for there, please contact our Sales team at sales@guidebook.com. We're always happy to help determine a solution that would best suit your needs. As an added note—our flat-rate plans offer discounts for purchasing multiple guides at once.
As easy as it is to purchase, it's also important to us that you secure a plan level that fits your needs. If you're on the fence and simply not sure which plan is right for you, then we'd love to chat. Request a demo.
If you would like to purchase a Metered or Premium guide you can do this directly from Builder.
Purchasing a guide is quick and easy. Simply create a new guide in our system (or choose the guide you're currently building) and activate via the guide dashboard. All major credit cards are accepted.
Activating Your Guide on a Plan
1: Activate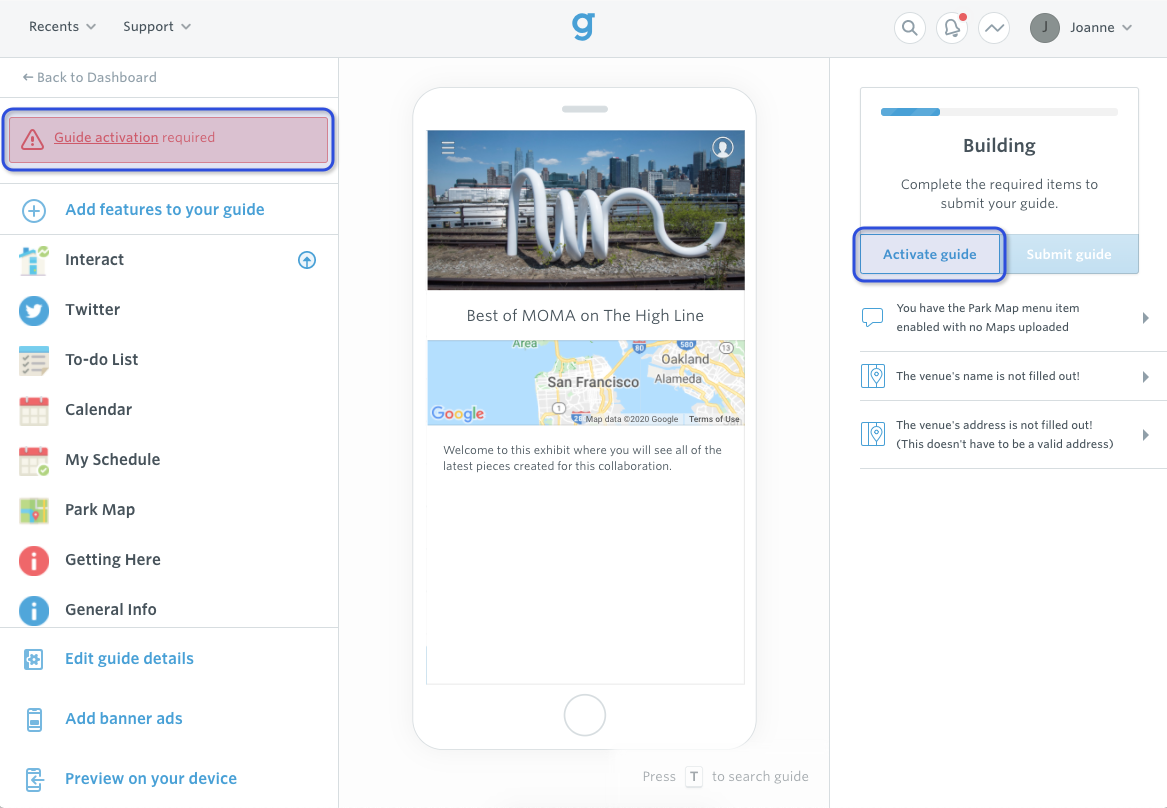 2: Select A Plan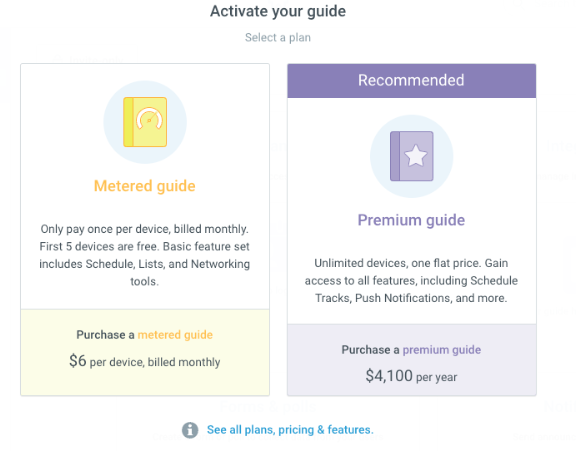 3: Billing Details
4: Success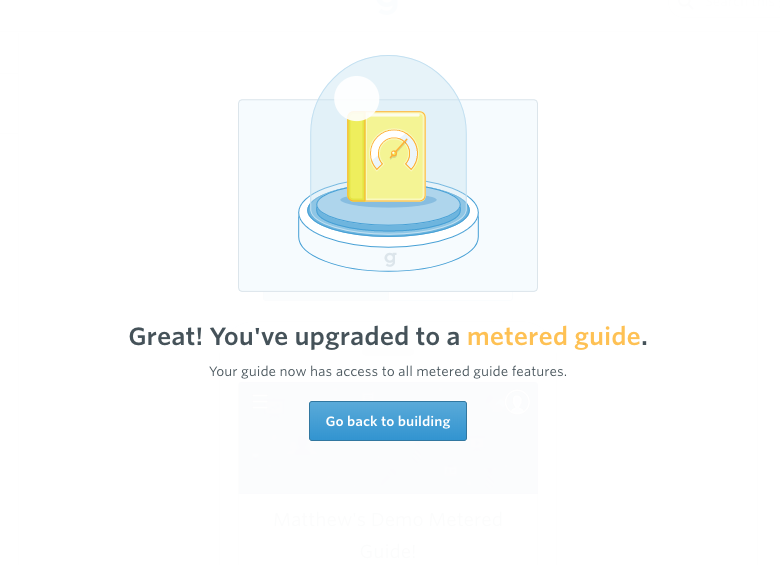 You will not be able to change the credit card you have on file until after the final billing period of your metered guide and as long as you have no outstanding balance on our Metered Plan.