Guidebook provides you with a complete set of icons that can be customized with the color of your choice. For Premium and Branded plans, you can even upload your own. Please contact sales@guidebook.com if you are interested in using your own icons for your guide.
2. Add and Manage Icons (for paid plans only)
From the Builder screen, select the menu item paired with the icon you'd like to change.

On the next screen, select the Settings tab under the menu item name.

From here, select "Change icon".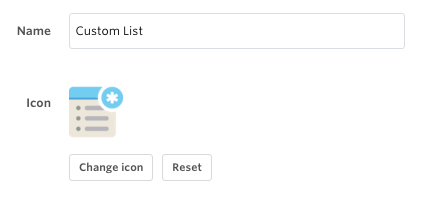 You'll notice you can also select Reset to restore the original icon size and orientation.
Scroll through the selection of available icons or search using a one-word description.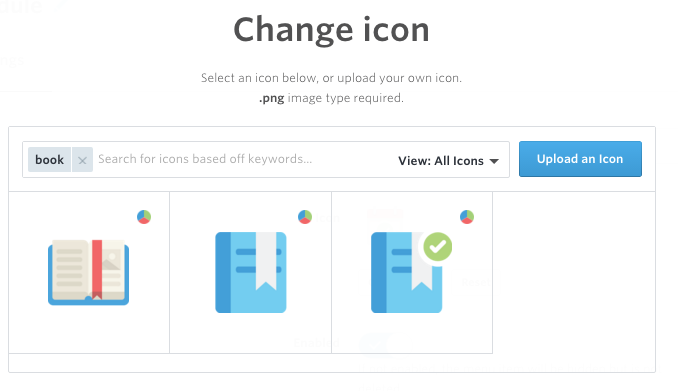 Note you can filter your icon view by clicking on the View dropdown and selecting "My Icons", your organization's icons, or Guidebook's icons.
Click on the color wheel to view a set of generic colors.  Click on the the color dropper to add your own custom color.


Once you've selected an icon, Guidebook will redirect you back to the Settings tab of the menu item.
2. Add and Manage Icons (for Premium plans only)
A few best practices with custom icons:
Make sure the background of the image you're using is transparent.
Make sure the dimensions are correct - the icon should be a 180 x 180 pixel PNG file. Note: These dimensions have changed from our older system, Guidebook Gears.  If you do not have an image in this size, you may use our image resizer to fit your image.
To add a custom icon to your guide, follow the steps below:
Follow the first three steps in "Change Your Icons" above.
Click on the button that says "Upload an Icon", and select an image to upload from your computer.

You should see the icon's edit page open, with numerous options to customize.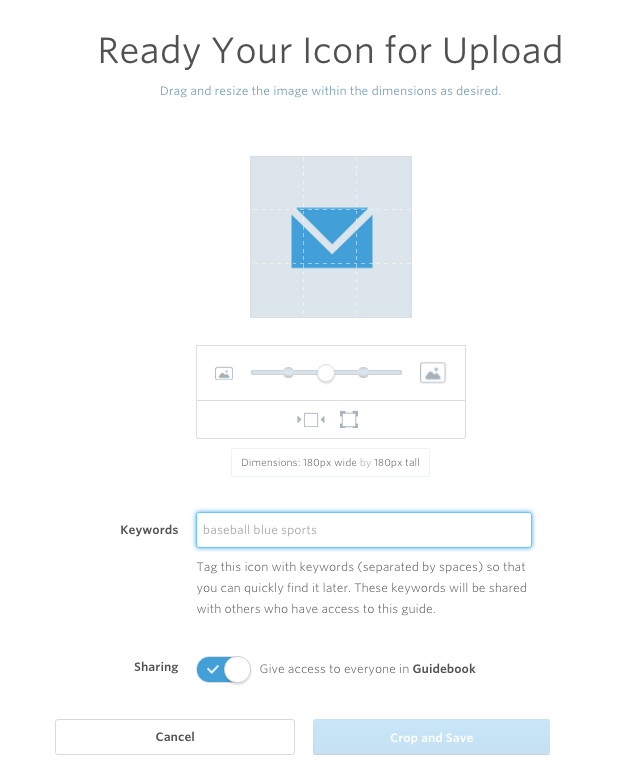 Re-size and re-position your icon as you see fit.
Keywords: Adding these will help you locate your custom icon later in a search. Use spaces to separate multiple keywords. Note this is a REQUIRED field.
Sharing: Use the toggle option to adjust your icon sharing settings. You can choose to have this icon available to everyone in your organization, or to have it available to you only.
Once you're finished with all the above settings, click "Crop and "Save."  You'll be taken back to the menu item Settings tab, and that's it!  You've now added your own custom icon to a menu item.
Want more tips on app or guide design?
Learn more about how to create a gorgeous guide or app from Product Designers and Creative Directors at top tech companies.