A folder is a fantastic organization tool that will help keep your guide clutter-free and easy to navigate. Your users will appreciate having a clean, clearly labeled menu of items that are grouped together when appropriate. The layout of your guide helps you influence how users engage with the content you have built for them.
In this article, we will cover:
---
How to add a folder to your guide
Log into Guidebook Builder, open your guide, and click into the "Build Guide" section.

Click on the big blue Add Features sign on top of the drawer to the left of the phone view, which will open up a feature menu on the right of the screen.

Scroll to find the Folder module, and click the "Add" button. Y

ou'll see it appear at the top of your Builder drawer as its own module, as well as in your phone view drawer.
---
Find your target Folder in the Builder drawer.

Click the "..." on the right side of the Folder module to open up the Settings overlay.

In Folder Settings you can type in the Folder's Name (for example, "Parking Info"), change or remove the folder icon, and enable or disable the Folder from appearing on a user's guide.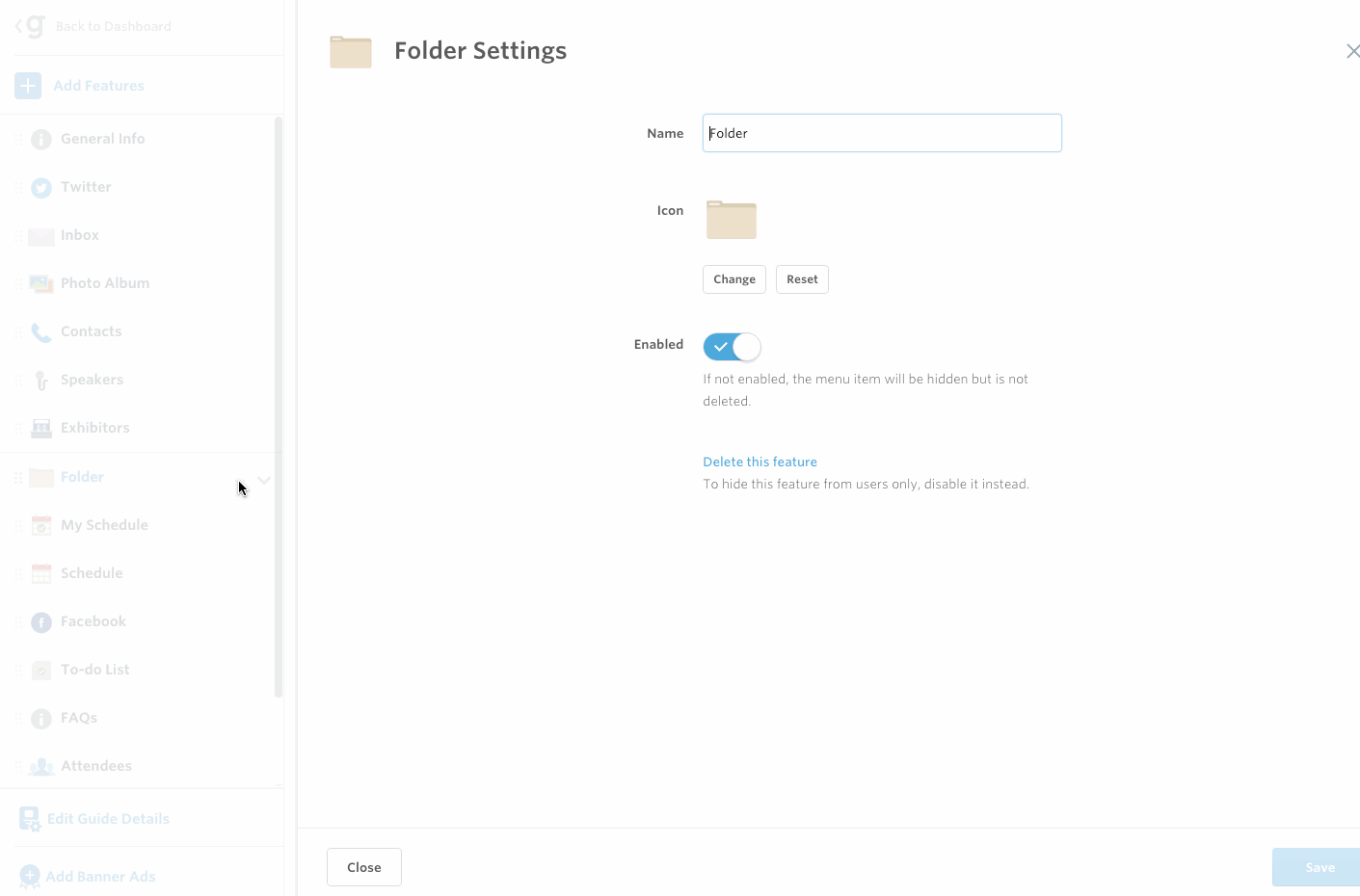 To add a module to a folder, follow the steps below:
Within the Builder drawer, find the module you would like to add to the Folder.

Click and drag that module over your target Folder, and then release.  It will appear underneath your Folder's title inside the module.

To expand the view of the items in your Folder, you can click the "V" next to the "..." To hide the items in the Folder, click the "V" button again.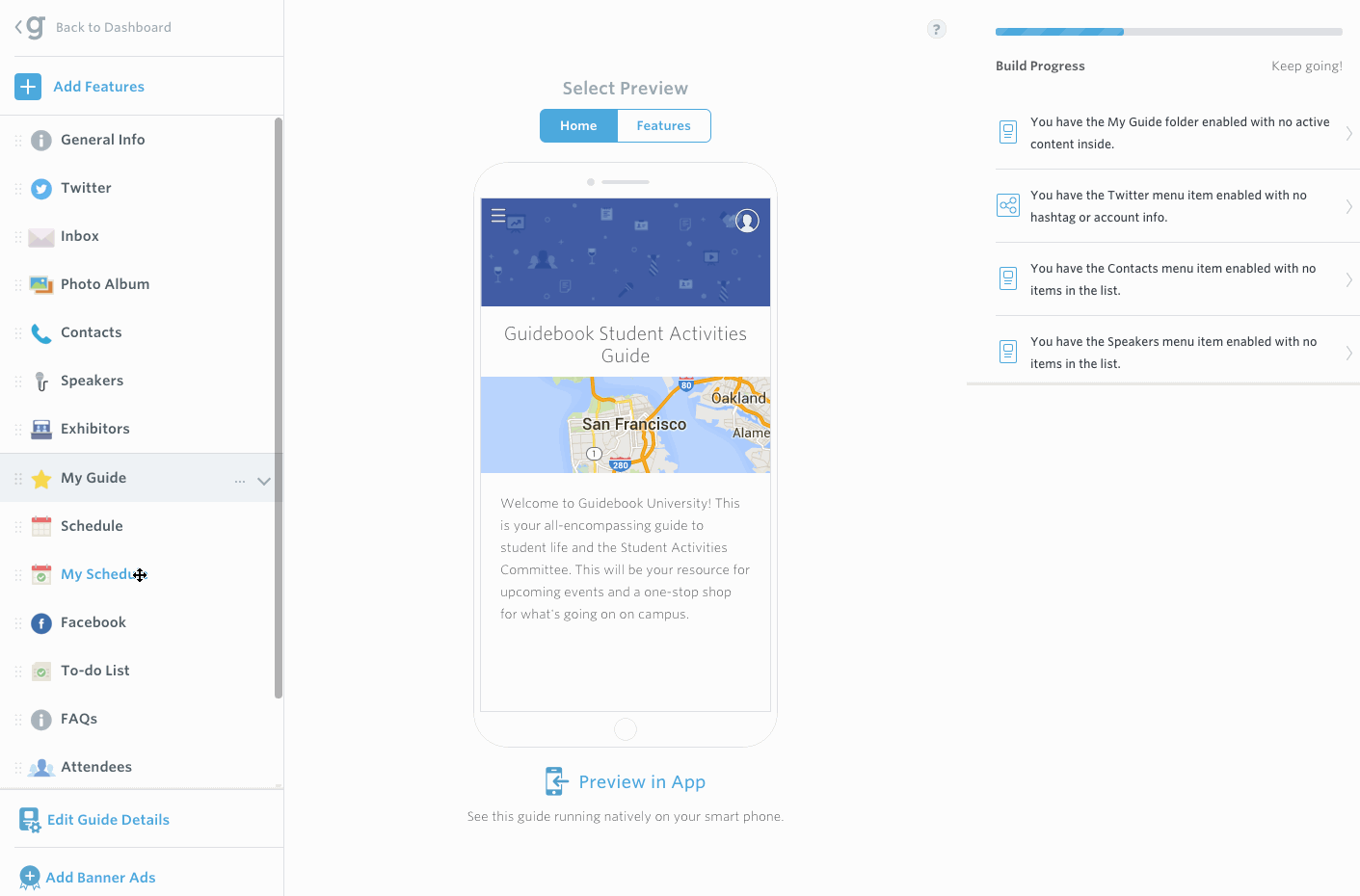 ---
How to remove a module from your folder:
Make sure you can see all the items in your Folder module by clicking on the arrow.

Find the module to be removed, and hold and drag it out of the folder and release it back anywhere into the Builder drawer.