Keep your app up to date to get new features, security updates, and bug fixes.
When your Guidebook subscription includes a branded app, you have access to any app-specific features we release. To update your app with new features or bug fixes a new version must be submitted to the App Store and Google Play.
Submitting a new version of your app does not affect the function of its current version.
We'll automatically update your app
We'll submit a new version of your app several times each year. A few things will prevent us from updating your app:
We don't have access to your Apple Developer account
You must accept a new version of the Apple Developer Program License Agreement
Your Apple Developer membership has expired
If we run into any issues updating your app, we'll let you know.
If you don't want us to update your app automatically, speak with your account manager or contact us directly.
Request an app update when needed
If you'd like us to update your app outside the regular cycle, request an app update from your branding dashboard.
Before you submit your app, it's a good idea to look over its branding and store listing information. Once we start the update process, you won't be able to make changes until the new version has been released.
Select Resubmit app for approval when you're ready to submit a new version. Your app will be added to our submission queue.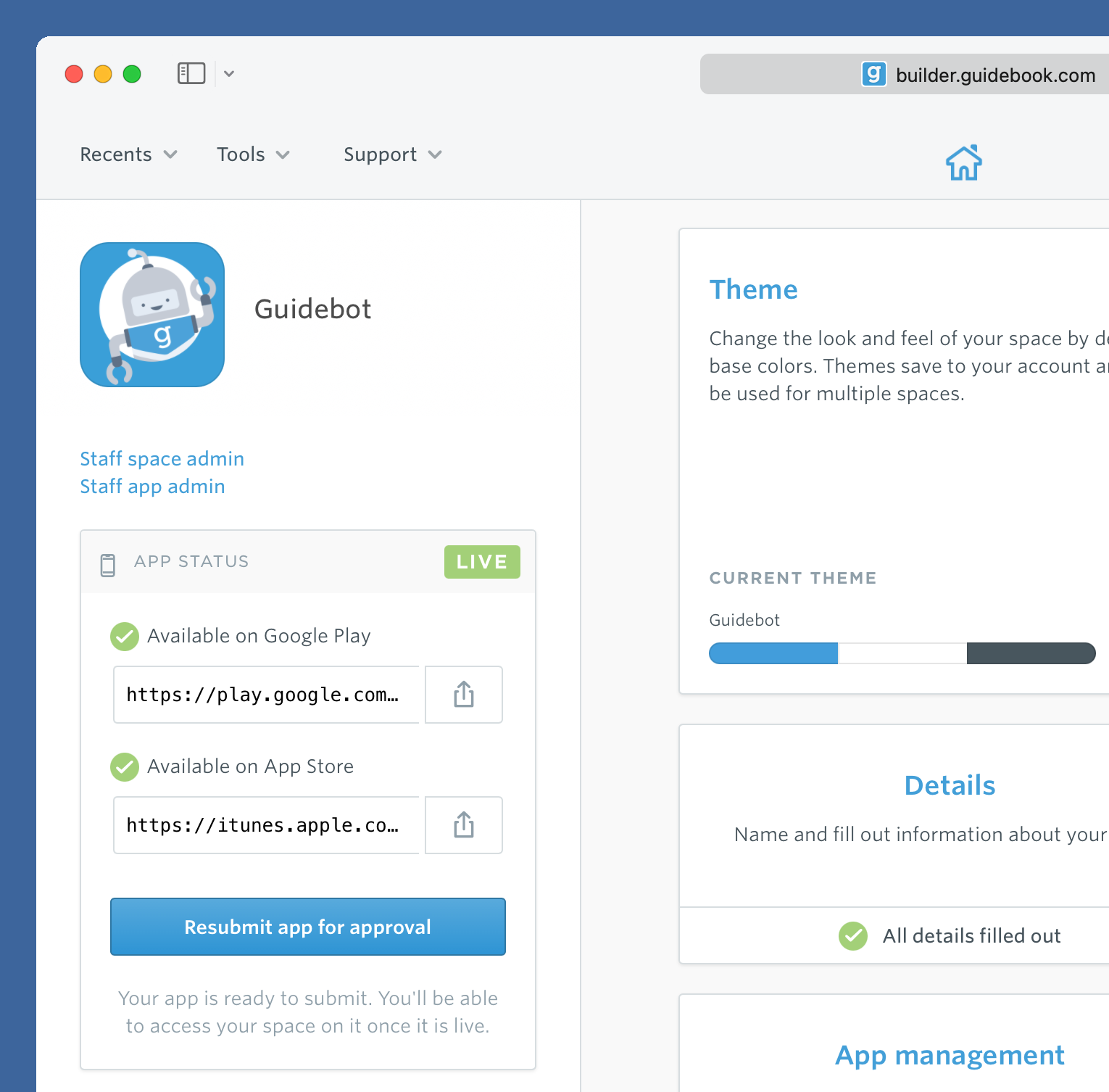 If you've made a lot of changes, we'll create new screenshots for your app's product page before we build and submit a new version.