Do you have events in which you are using Splash for registration and Guidebook for your mobile app? With our Splash integration, you can import attendees from your Splash event into your guide's users list. This will help with quickly sending invites to your event on mobile.
Setting up the Splash Integration
To begin, click the Integrations card from your Guide dashboard: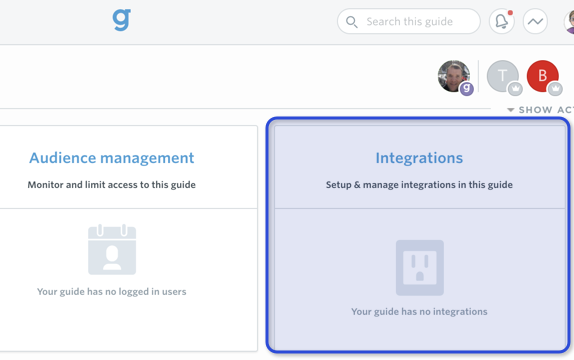 Click the blue Set up button to the right of the Splash integration:

Enter your Splash credentials and click Search Splash: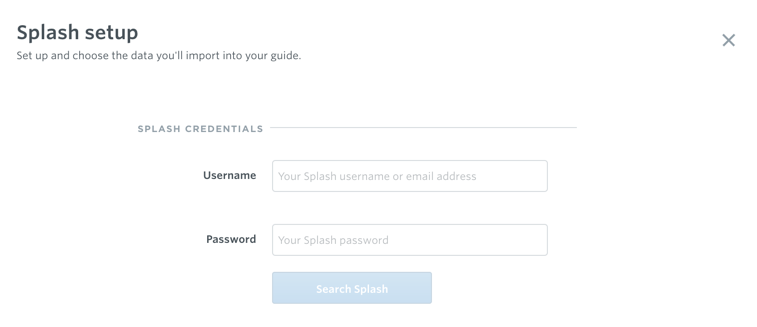 You can then select your event from the list of Splash events shown.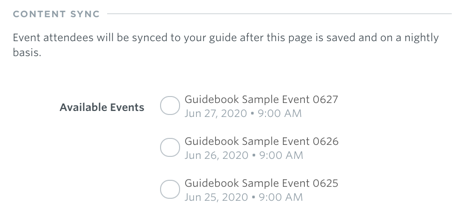 After clicking Save, the integration will take a few minutes to set up.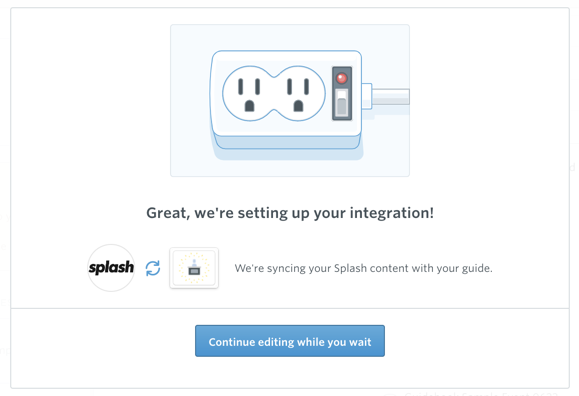 This will begin the syncing process to copy the attendees of your event in Splash into the users list in your guide. Click the blue Continue editing while you wait button. You'll see that the Splash integration is "Pending":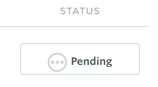 Within a few minutes, refresh your page, and you'll see that the Splash integration now shows as "connected":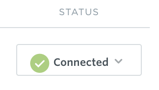 Managing the Integration
Once you've successfully set up the Splash integration, your attendees in your Splash event will sync to your users list in your guide every two hours until the end of the event. From the integrations section, you can view the last time the sync occurred on the left side.
By clicking the Connected button on the right, you can also manually sync your attendees list from Splash to the users list in your guide. You have the option to View setup which will show you the Splash event this guide is currently connected with. As well, you can opt to Disconnect service which will stop any future syncs unless you reconnect the integration.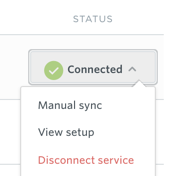 Why is the Splash integration useful?
Quite simply, it automates the process of importing users to your guide. Your attendees will be uploaded into one of our most robust feature sets, Audience Management, which contains tools that allow you to invite, sort, and manage all of your guide's users.
FAQs
How much does it cost?
This feature is available for use on all guides at no additional cost.
What does the "pending" status mean?
This means that your sync is in progress. You'll typically only see this message for a few minutes after your initial sync. If you still see the "pending" status after 15 minutes, please feel free to send us a note at integrations@guidebook.com.
What specifically will sync from Splash?
Attendees email addresses will sync from Splash into the users list of your guide.