Setting Up the Aventri Integration
Before you can connect the Aventri content sync integration to your guide, you'll need to obtain the following information from your Aventri account:
Aventri Event ID: after logging in to your Aventri account, you should see all of your events listed by name—the ID will be just to the left of the event name.
Aventri Account ID and Account Key: now that you're logged in to your Aventri account, head to the Settings menu (this should be located in the lower left corner), and then choose Account Settings. From here, choose the Integrations tab, and then click on API. You'll see both the Account ID and Account Key listed.
Connecting to Guidebook
Now that you've collected the information needed to link Aventri to Guidebook, we'll add that to the Builder website to establish the connection. After logging in to the Builder website, find the correct guide on your personal or organization dashboard. Once you've navigated to the guide, click on the Integrations card on your guide dashboard.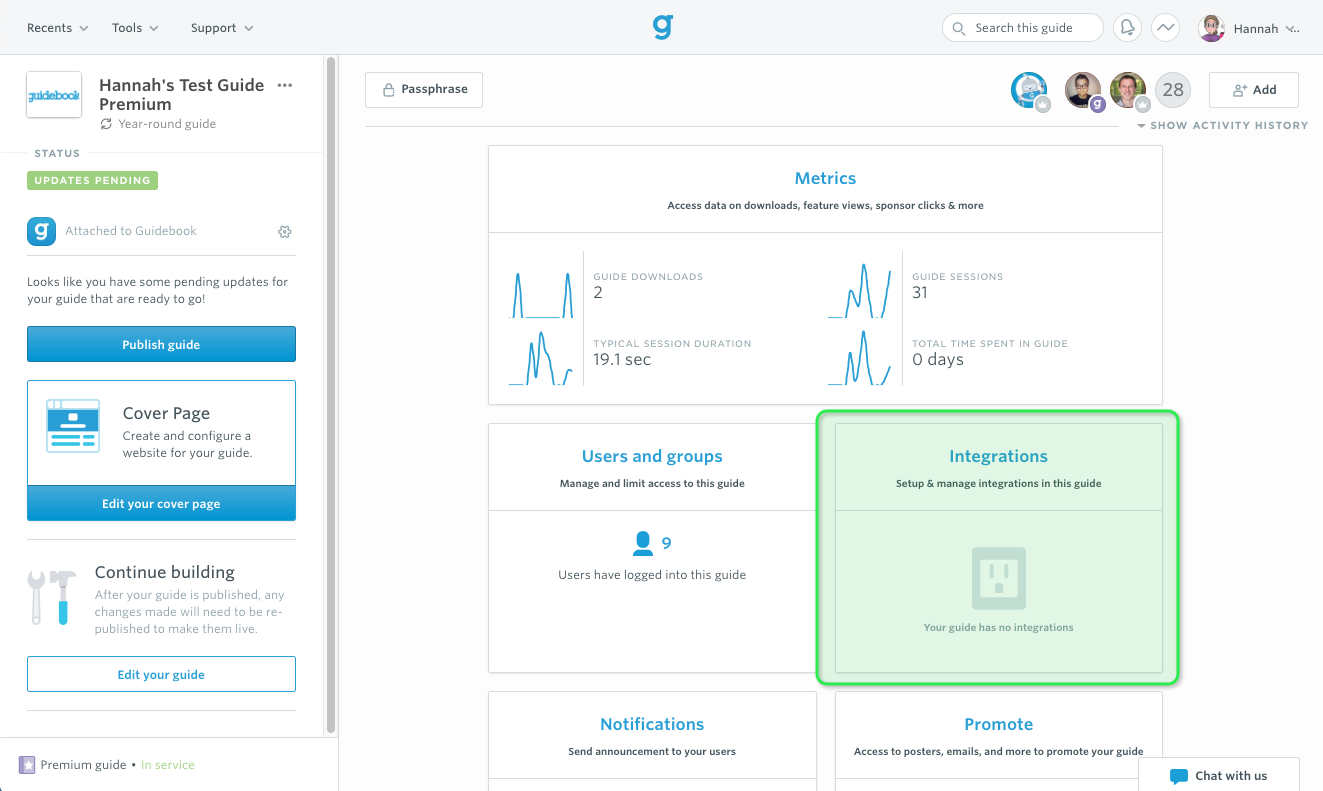 Click the blue Set Up button, enter the information you've collected and you're nearly there.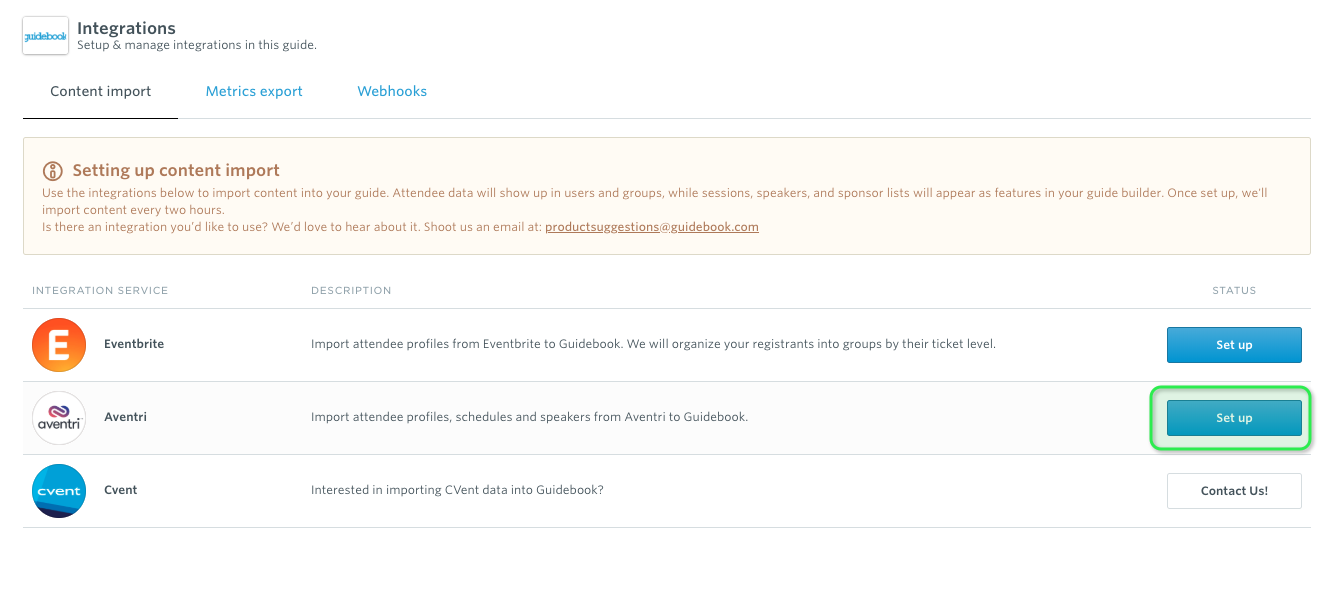 Once you've added the required information to the integration set up page, choose whether you would like all available information—sessions, speakers, and attendees—to be synced, or just a subset of those categories instead. Don't forget to click Save.