How does the MailChimp Integration work?
Quickly and easily! In this case specifically, we can now have Builder "talk" to MailChimp - meaning attendees in Builder can be pulled into MailChimp mailing lists.
To get started, you'll need a MailChimp account. Next, you should navigate to the Integrations portal in Builder and click the Metrics Export tab to kick the process off: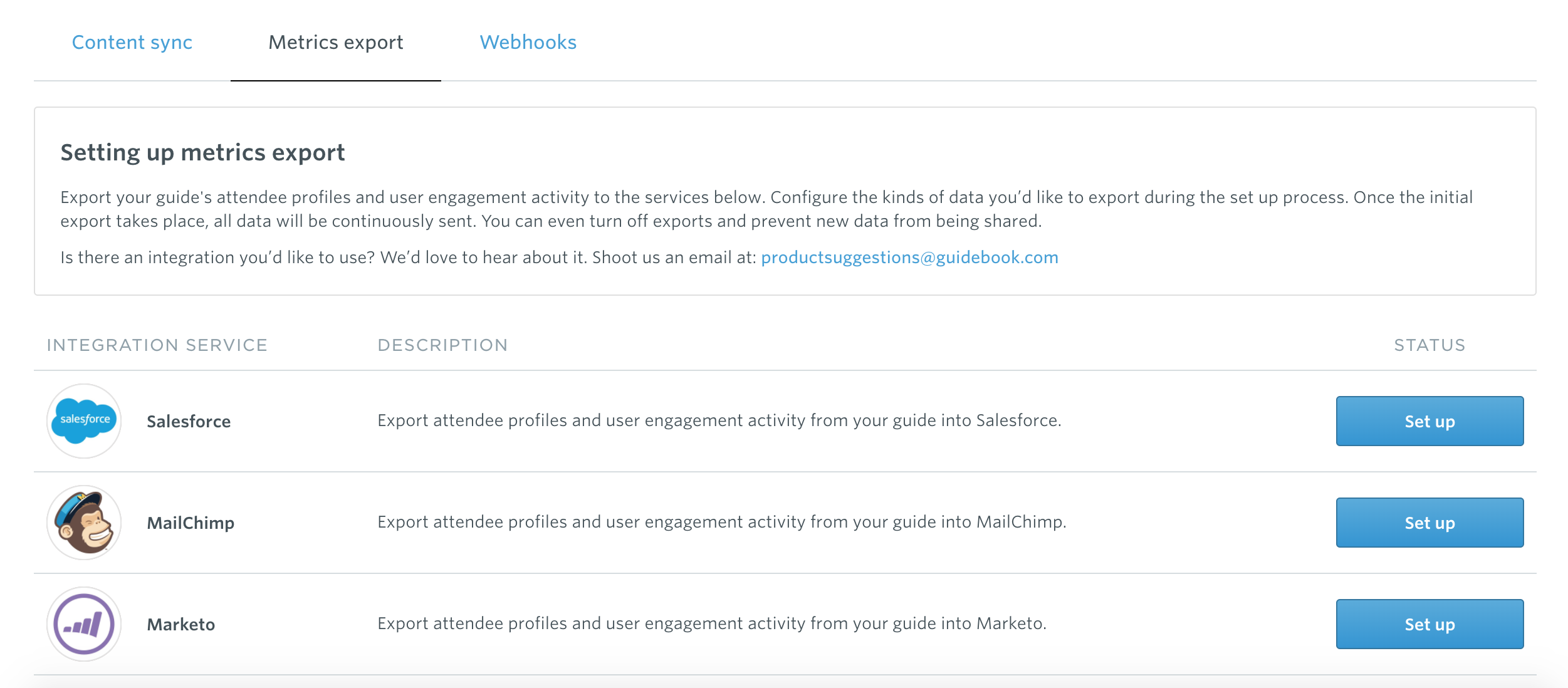 You'll then click the blue Set Up button:

Log in to MailChimp when prompted and then select a Mailing List as an export/sync destination. Click Save.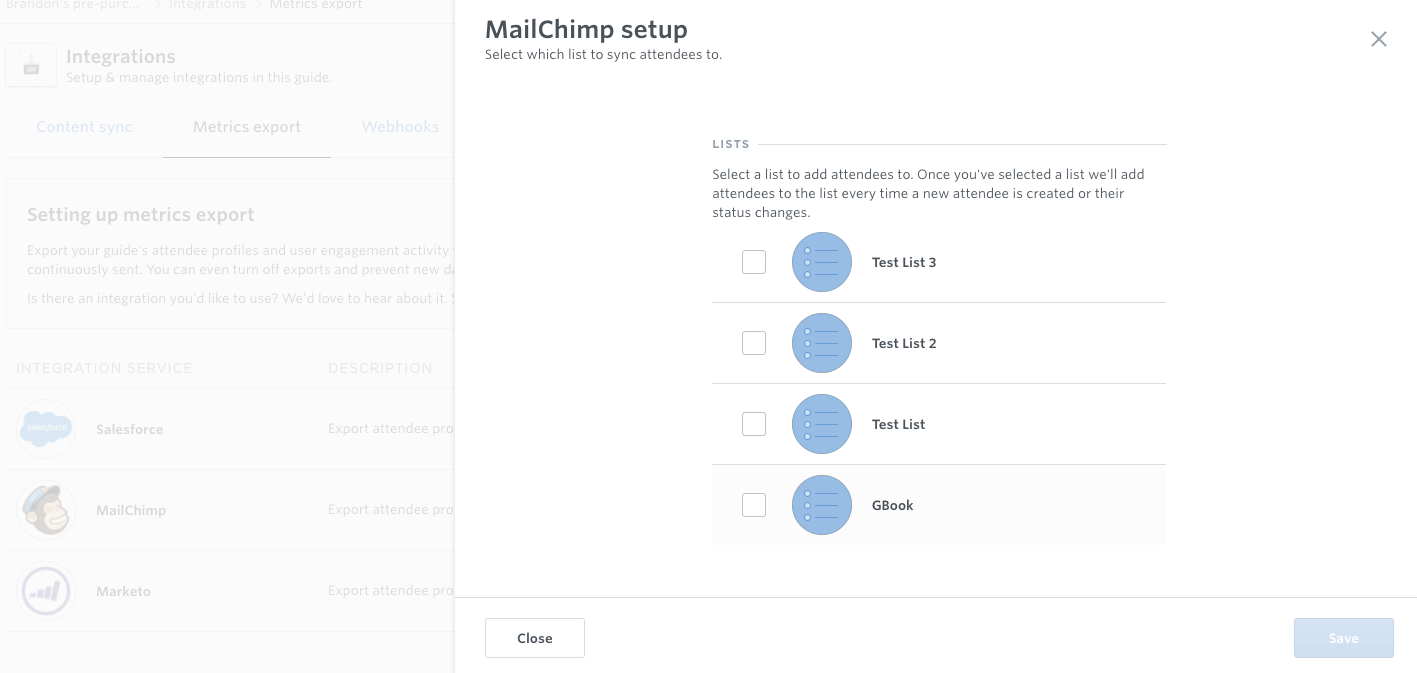 The Status will then change to Setting Up:

Followed by Active when the sync is complete and you have refreshed the page (this usually takes several minutes).

Once the Integration is set up, you can then begin importing your attendees into Builder, who will then populate into your selected MailChimp list (viewable from within your external MailChimp account).
In order to Edit, Disable or Disconnect the MailChimp integration, click on the Status button dropdown. Please note that Disabling the Integration is only a temporary suspension of functionality until enabled again, whereas disconnecting the service will wipe it clean and you will need to start over.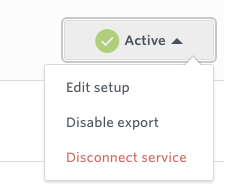 Important tips:
1. Attendees can be segmented inside of MailChimp based on their attendee status inside builder, which is also indicated in MailChimp (Created, Invited, Logged in, Revoked).
2. Make sure you import your attendee list AFTER you set up the integration, as only attendees added/changed after the integration will be synced with MailChimp at this time.
3. If an attendee's status changes within Guidebook, it will be updated accordingly in MailChimp within 10 minutes.
Why is MailChimp Integration Useful?
1. As an event organizer, you may want to send emails before the event to your attendee list. This will also allow you to categorize and target user emails depending on if the user status is Created, Invited or Logged in.
2. You may also wish to send emails to your attendees after your event, which can greatly assist with email campaigns that you would like to run post event.
3. You can feed your attendees directly into MailChimp without having to utilize any workarounds!