Purchasing a Metered Guide is quick and easy! Simply create a new guide in our system (or choose the guide you're currently building) and activate via the guide dashboard.
As easy as it is to purchase, it's also important to us that you secure a plan level that fits your needs. With this in mind, let's take a brief look at what we get (and what we don't get) with this exciting new plan level!
Included in the Metered Guide Plan Level
$5/£4 per unique device usage (no charge for the first five devices)
Email access to our award-winning support team
Monthly usage billing
Overall, self-service is at the core of our Metered Guide plan offering. If you're a guide-building rockstar that's comfortable being supported by our team via email only, then this plan may be right up your alley!
Not Included in the Metered Guide Plan Level
Phone access to our award-winning support team
Live Chat access to our award-winning support team
Phone/email access to our dedicated Account Management team
Bulk (or otherwise discounted) pricing options
If you love what you see in this column, then you'll want to speak with our sales team to chat through our Full Service plan options!
If you're on the fence and simply not sure which plan is right for you, then we'd love to chat! Please speak directly with our product experts, they can help find a plan that fits your needs.
Getting Started
Step 1: Activate!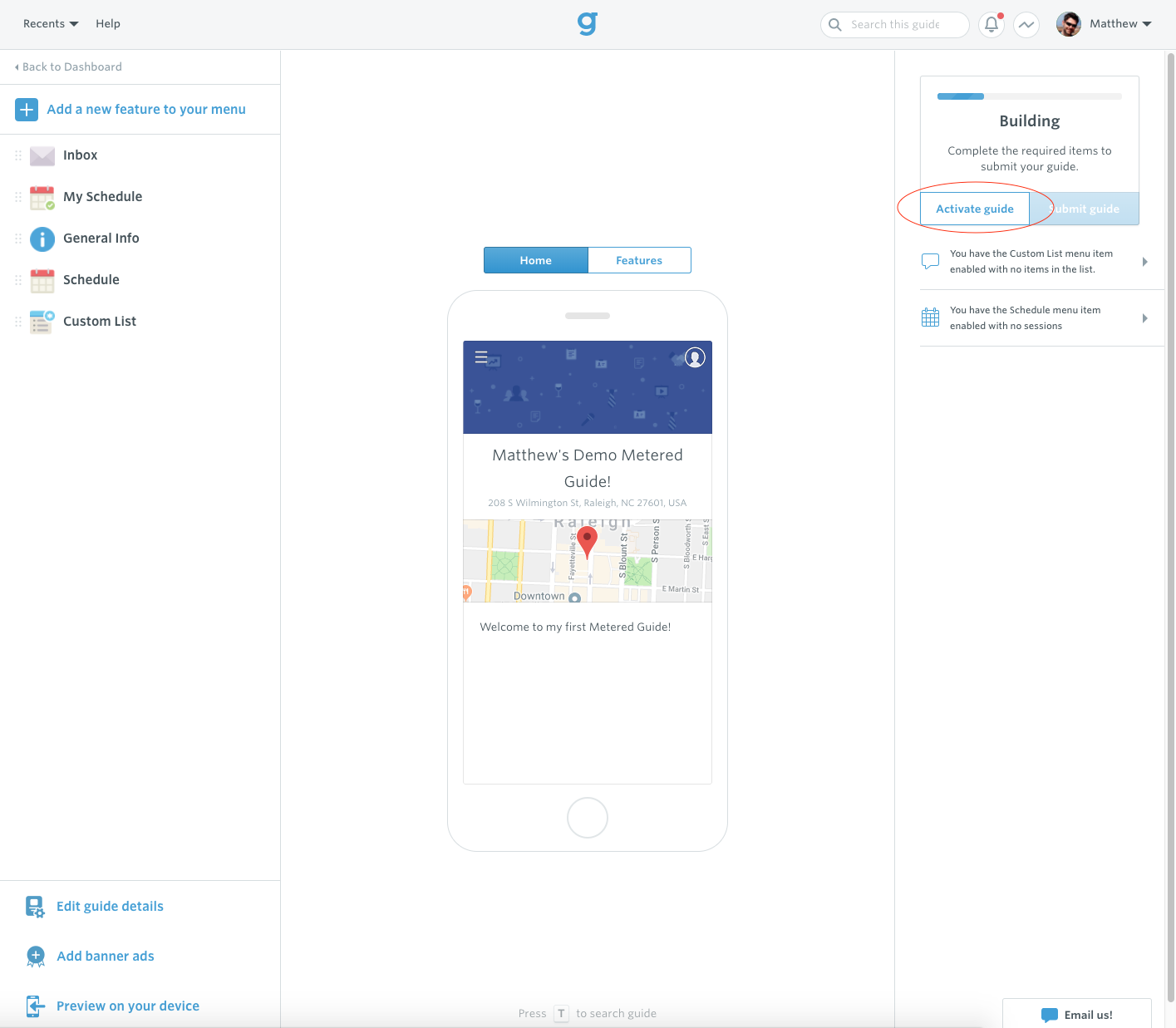 Step 2: Select A Plan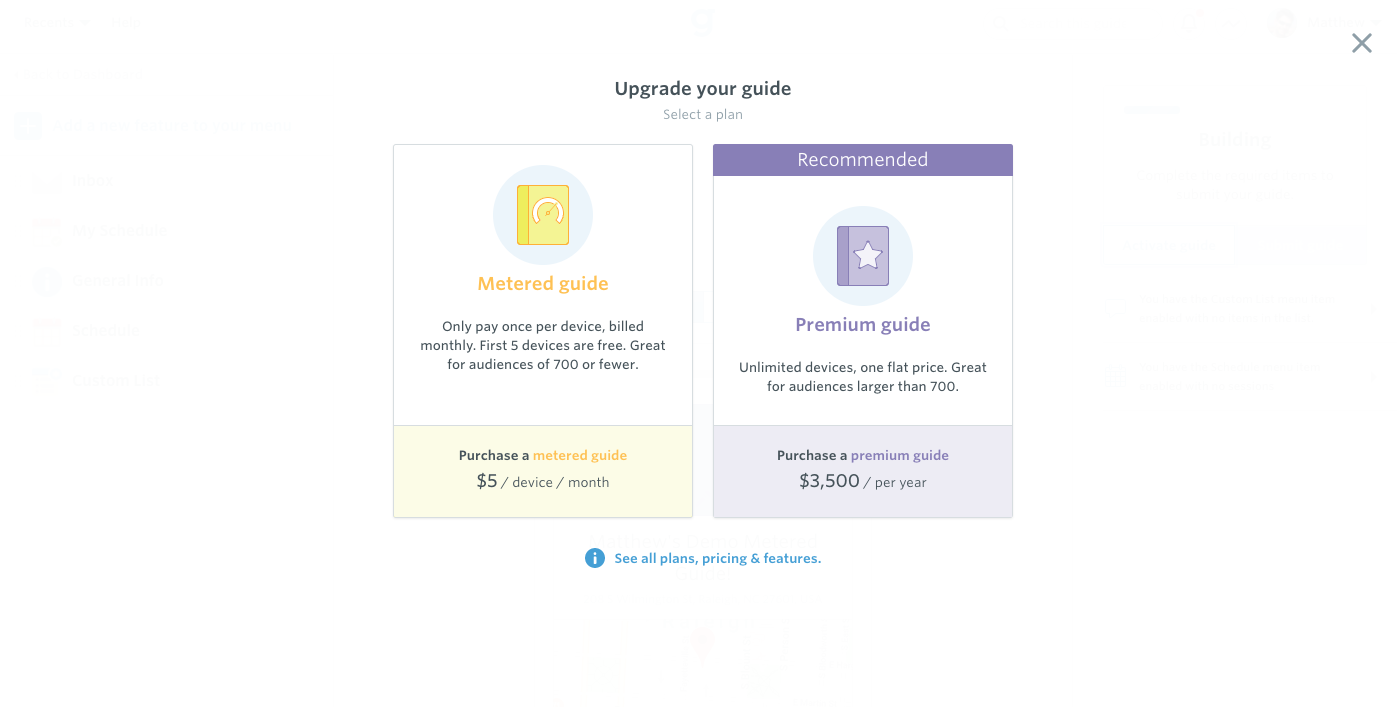 Step 3: Billing Details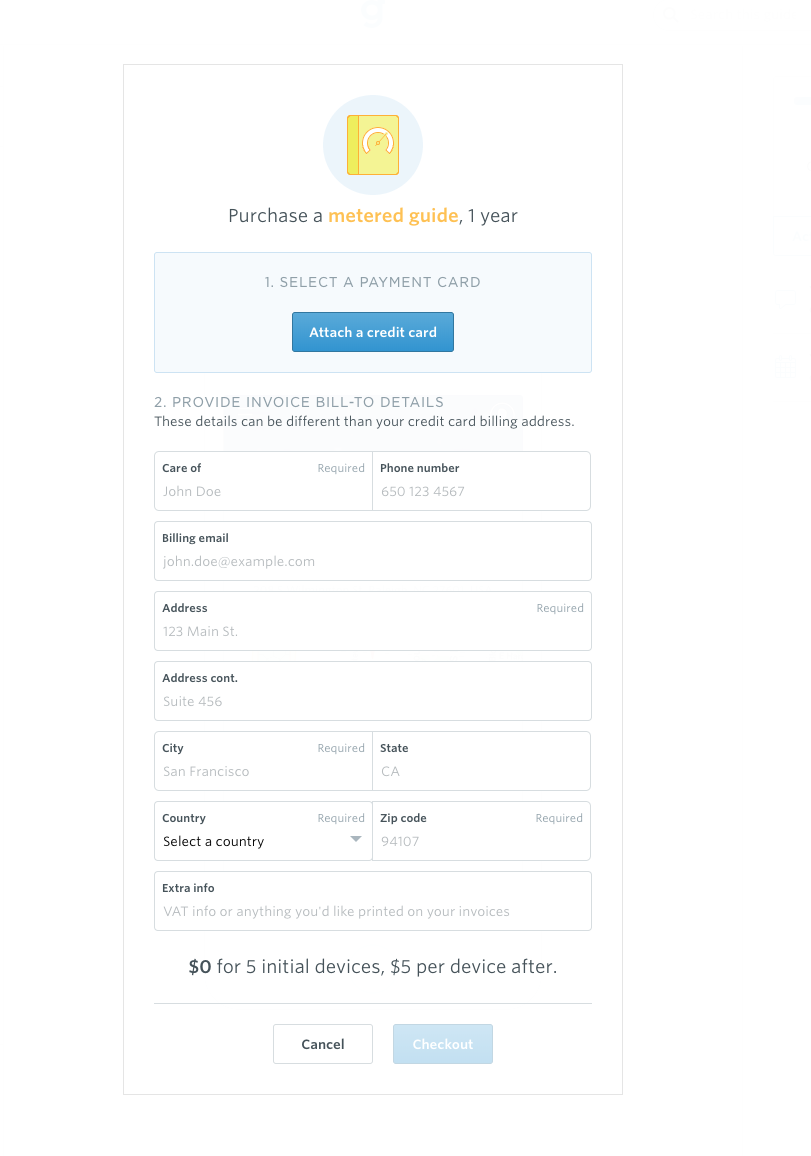 Step 4: Success!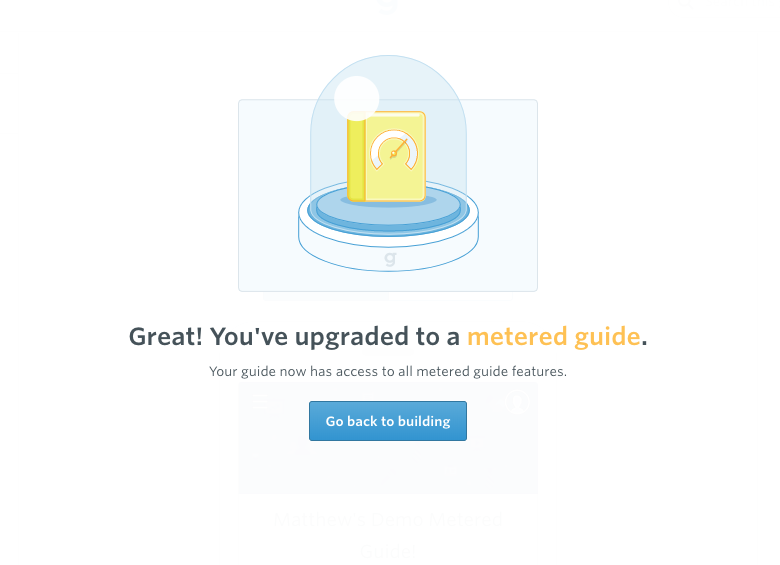 After your event has concluded, you may want to prevent further user downloads and charges. If so, please refer to our Terminating Service walkthrough.
Note: You will not be able to change the credit card you have on file until after the final billing period of your metered guide and as long as you have no outstanding balance.