The One-to-Many feature allows you to add one list item to multiple custom lists, without having to duplicate any work. 
You may have a list of Sponsors and a list of Exhibitors in your guide. What if someone of your Sponsors are also Exhibitors? Do you create a two, duplicate entries for that same Sponsor company? What if you need to update the logo or the text? You'll have to remember to update that information in multiple places.
With the One-to-Many feature, you can just input the data once, and add that list item in multiple places. When you edit it, every single instance of that information gets updated all at once.
Here's how! 
What You Need
In your guide in Builder, you will need a Custom List with some data already in it. This could be a list of Exhibitors, a list of Restaurants, etc. This is the "original" list that you will pull list items from, into your other list(s). 
Then, you will need to create another Custom List. This will be the new list that you add items to, drawing on the "original" list for some of your items.
How to Add A List Item to Another Custom List 
In your new Custom List, click the "New" button to add an item manually.


Click on "attach an existing item from another list"


In the search bar, enter the name of the item from the other list. 


Select that item.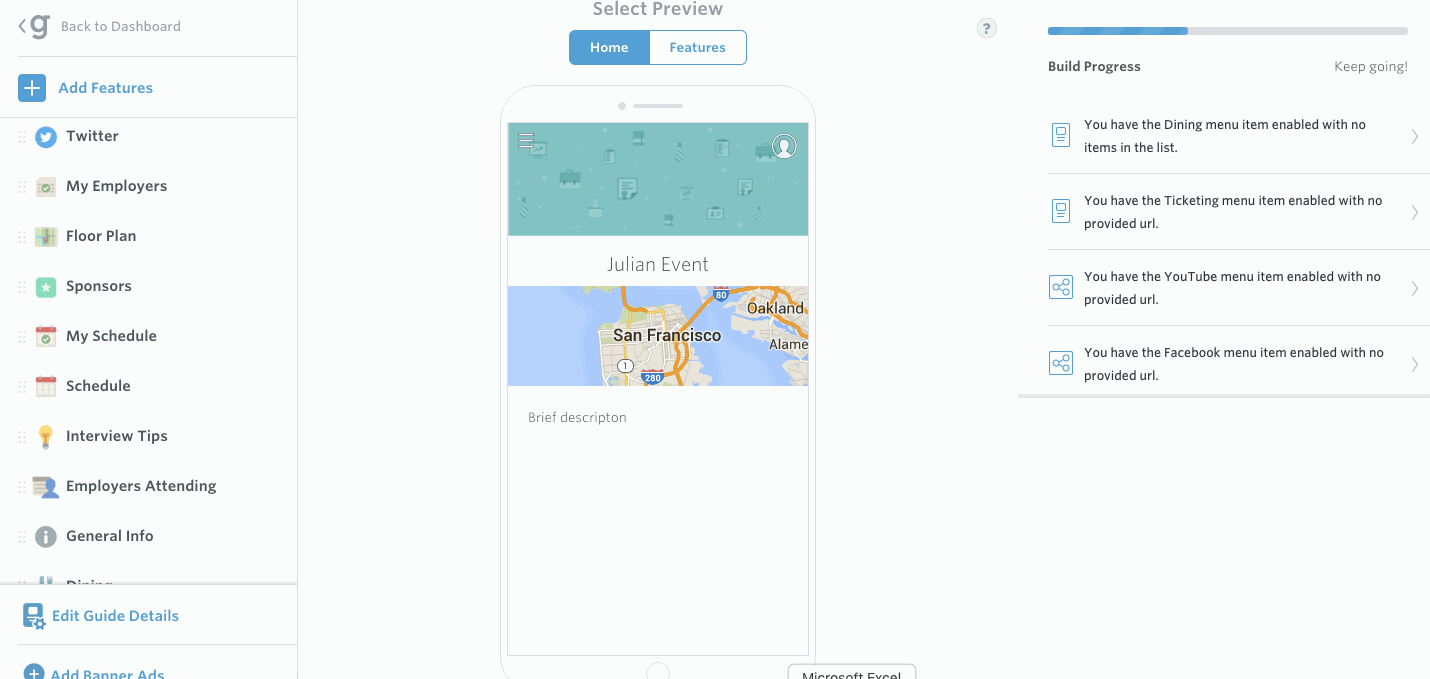 ---
With one list item appearing in multiple lists, you can quickly edit all instances of that data at once. Just open the list item (regardless of which list it's in), make your changes, and then click save. This will update the data in all instances.
Please Note: If you delete the list item from the "original" list, it will remove all instances of that data in the guide. 
However, you can remove additional instances from a new list without deleting the "original" item. 
---
If you have any questions, please feel free to reach out to us via comment below or send us a note at Support@guidebook.com.