You may have a list of departments, restaurants, local attractions, or other items with physical addresses that you would like to display to your users at once. This is a great way for users to see what's around them at a quick glance.
Follow the steps below to set up a Custom List with Google Maps addresses assigned to the list items. Then see how to modify the Google Maps module settings to show all of items in one view.
Click here for help with manually adding list items. If you would like to use a template to import many list items at once, click here. 
Now that you have list items, let's add the addresses for the locations. 
When you create a location, you have the option to change the Type. Select "Google Map". Then set the address for that location.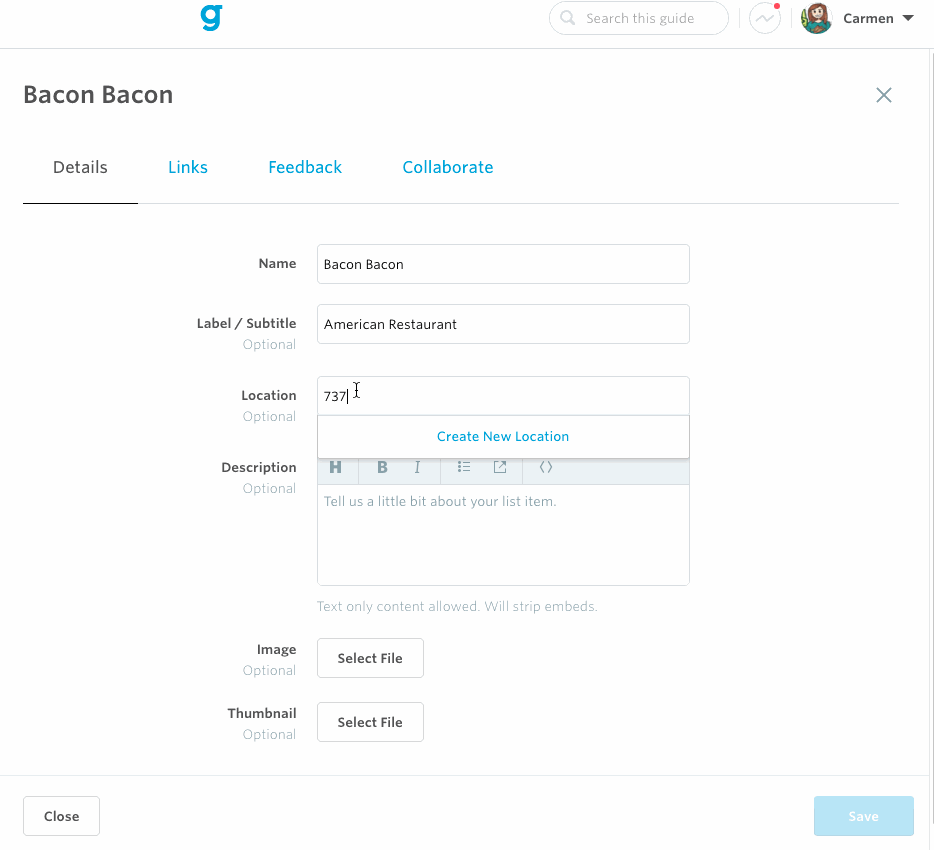 3. Manage Your Google Maps Module
In Builder, click on "Add a new feature". Find and add the Google Map menu item.
Click on the Google Map menu item, and then click on the "Settings" tab.
You will then see the option to "Show all locations". Click to enable this option!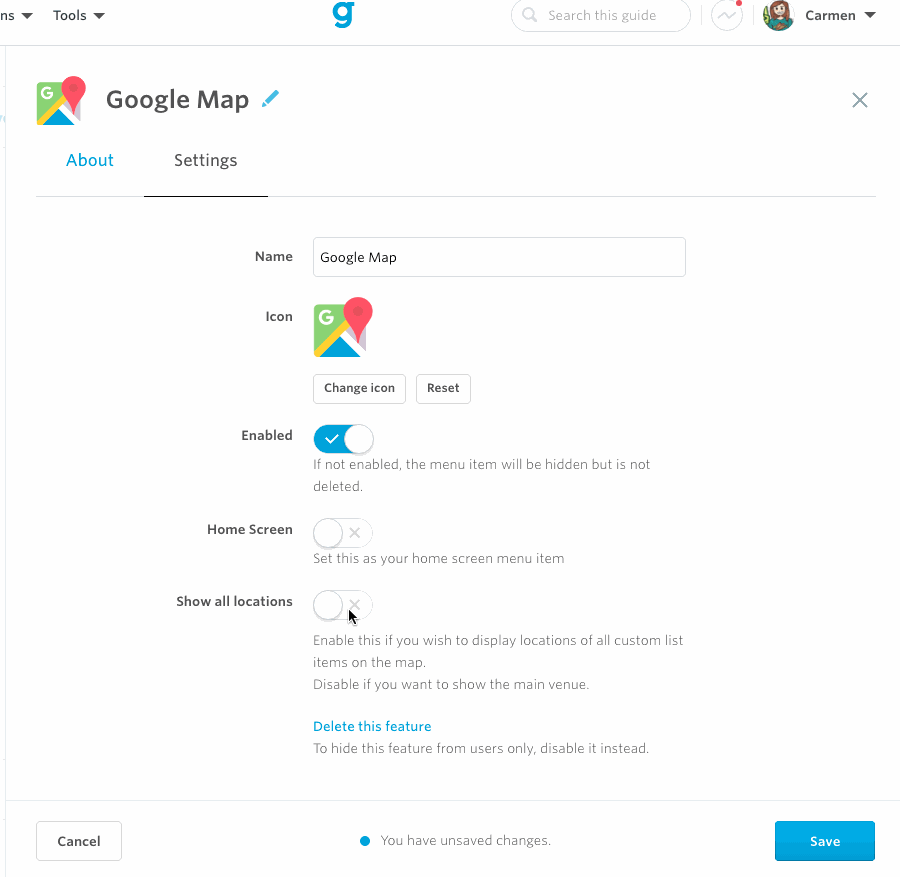 Be sure to click save and publish the updates to your guide.
---
Here's how that Google Map menu item looks on a mobile device, with various pins from the custom list visible on the map at once.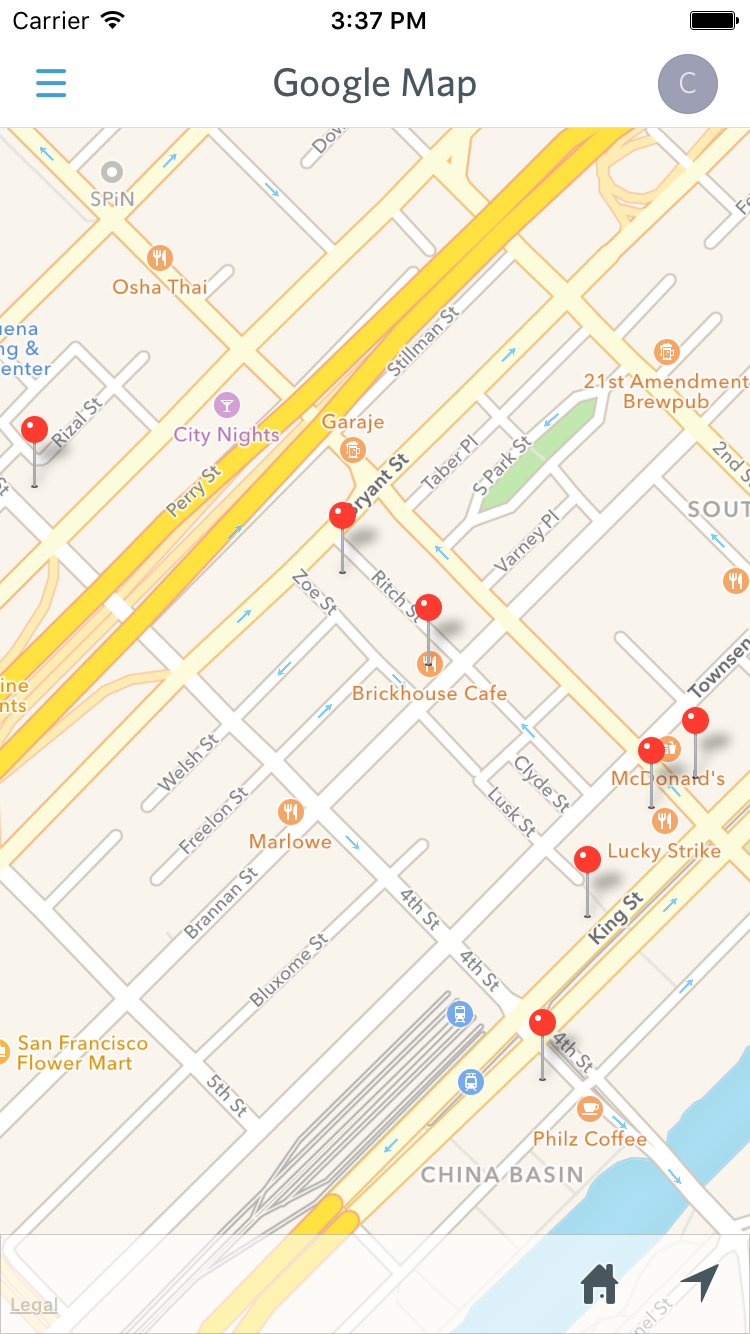 ---
Frequently Asked Questions
Will my Google Map locations show in the Google Maps feature if they have been added to the Schedule?
No, only Google Map locations present in a Custom List will show in the Google Maps feature.