Account Settings is where you can find all of the details surrounding your Profile, Subscription Plans and Billing History. It is from this page that you can change your password, upgrade your subscription plan, and adjust your personal information.
Profile
Manage Plan 
Billing History

You can access your Account Setting page by clicking on your name in the top right hand corner of the page. Click on Your Account from the drop down menu.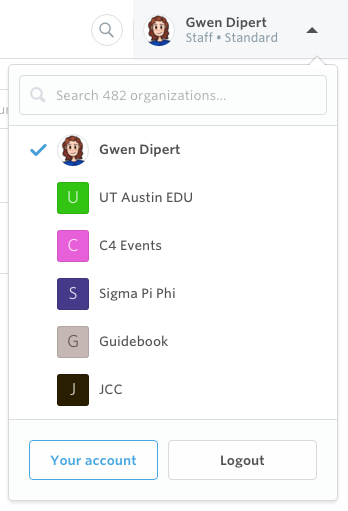 Let's take a look at this page tab by tab: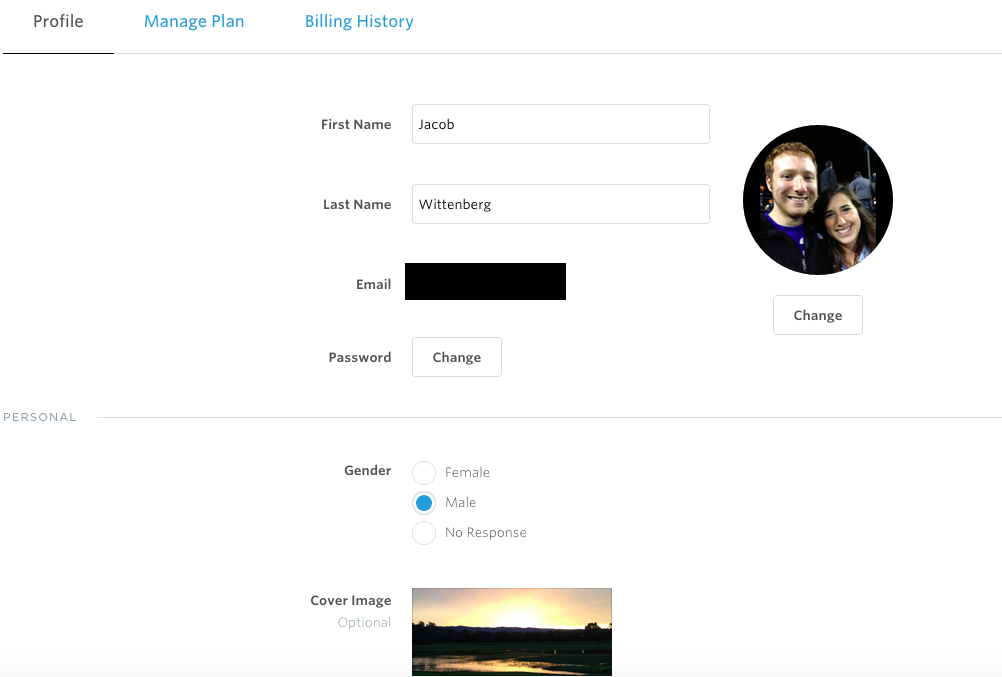 The Profile tab is used to store and change personal information like your name, gender (optional), and password.
You can also personalize your account by uploading a profile pictures and cover image. Your profile picture will be displayed in the top right corner of the page next to your name.
Make sure to click "Save Profile" to keep any changes you make!
The email from this profile will also correspond to your Guidebook App User Account - which is used to log into the Guidebook App (or an app powered by Guidebook). Any changes made to your personal details, including your profile picture and cover image, will apply to your user account on the Guidebook app.
If you are on the standard plan, the Manage Plan window will match the screenshot below:

From this page you can choose a subscription plan, or upgrade/downgrade your current subscription plan. You can find more information about any guide plan by clicking on "Details".
If you are on Plus, Premium, or Branded, your "Manage Plan" page will match the screenshot below, instead: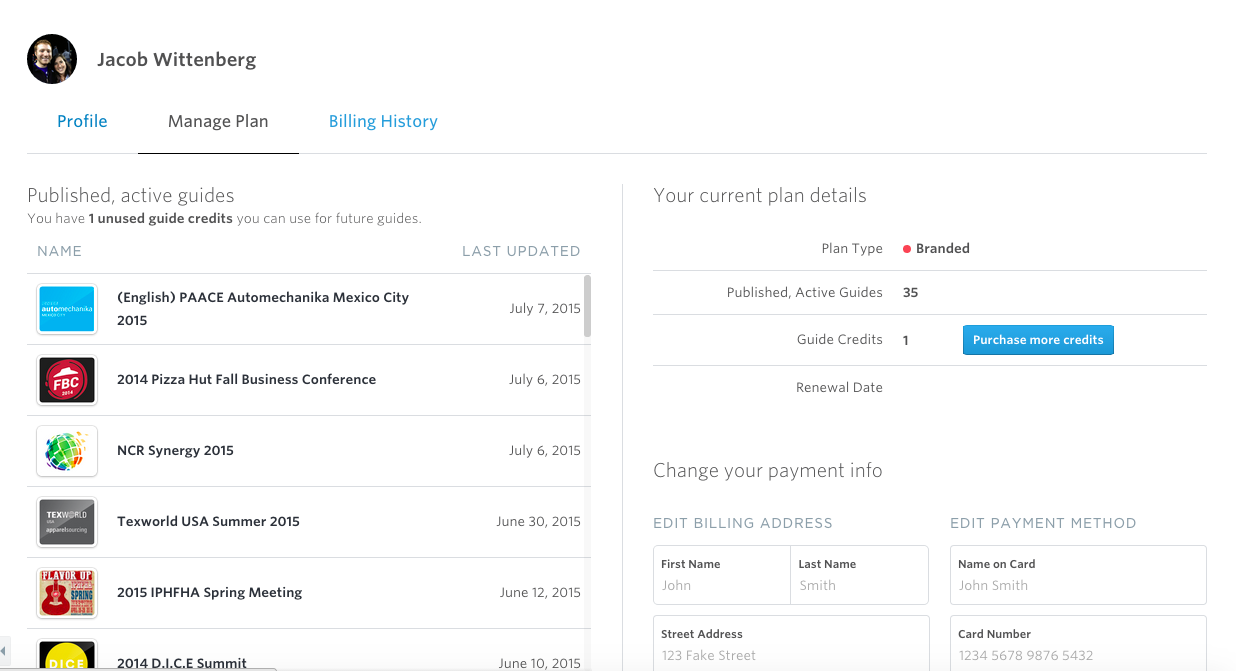 On the left-hand side of your screen, you'll see a Published, Active Guides section. As expected, this area serves to track of all of your published and active guides.  Click on the name of any guide to launch the Guide Desktop for that guide.  If you've worked on many guides, the list may only show a portion of your Published, Active Guides.  Tap on "Load more guides" from the bottom of the list to reveal your additional guides.
On the right side of your screen, you'll find your Current Plan Details.  Here, note your Plan Type, the total number of Published, Active Guides, your remaining Guide Total, and your Renewal Date.  Should you wish to upgrade your plan level, tap on "Upgrade"; to purchase additional guides, click on "Purchase more credits".
From the overlay that appears, use the slider to select the number of guides to be added.  The price for your package will appear within the overlay (note - we discount for bulk guide purchases).  Enter or confirm your payment information, and you're good to go.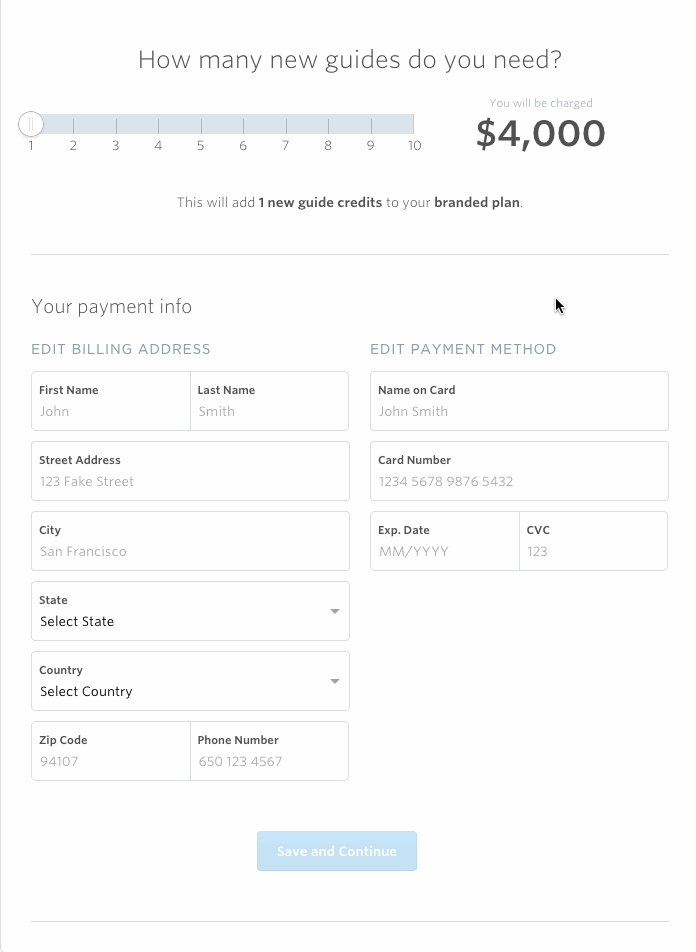 Back in the Manage Plan section, you'll also be able to modify your Payment Information.  Adjust your Billing Address or Payment Method by typing into the appropriate fields, or by tapping the Pen icon to make edits.  Hit save when you're done!
This is where you can review any previous transactions made from your account. You can check the Invoice Number, Invoice Date, Due Date, Amount, Balance, and download a PDF of your invoice.