In this article, we will cover how to:
First, let's find out how to access your Account Settings. In Builder, click on your name in the top-right corner of the screen. Then click "Manage your account". 
---
On the Profile tab, you can change your name, your email address, and/or your password. You also have the option to add a profile picture; if you don't have a picture, you will see the first initial of your first name.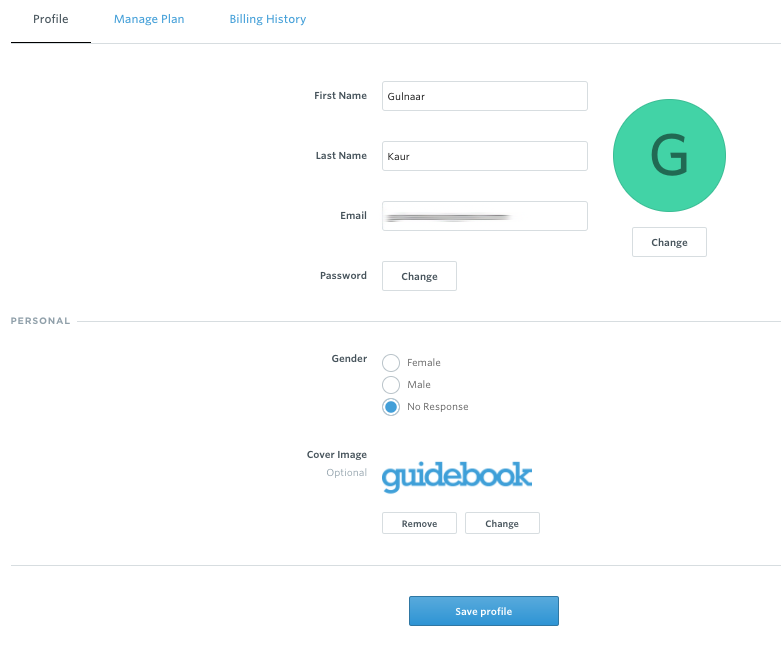 Make sure to click "Save Profile" to keep any changes you make!
The email from this profile will also correspond to your Guidebook App User Account - which is used to log into the Guidebook App (or an app powered by Guidebook). Any changes made to your personal details, including your profile picture and cover image, will apply to your user account on the Guidebook app.
---
From this page you can choose a subscription plan, or upgrade/downgrade your current subscription plan.
If you are on the Standard plan, the Manage Plan window will show a prompt to upgrade with a link to subscription plan information. 
If you are on Plus, Premium, or Branded, your "Manage Plan" page will be similar to the screenshot below, instead: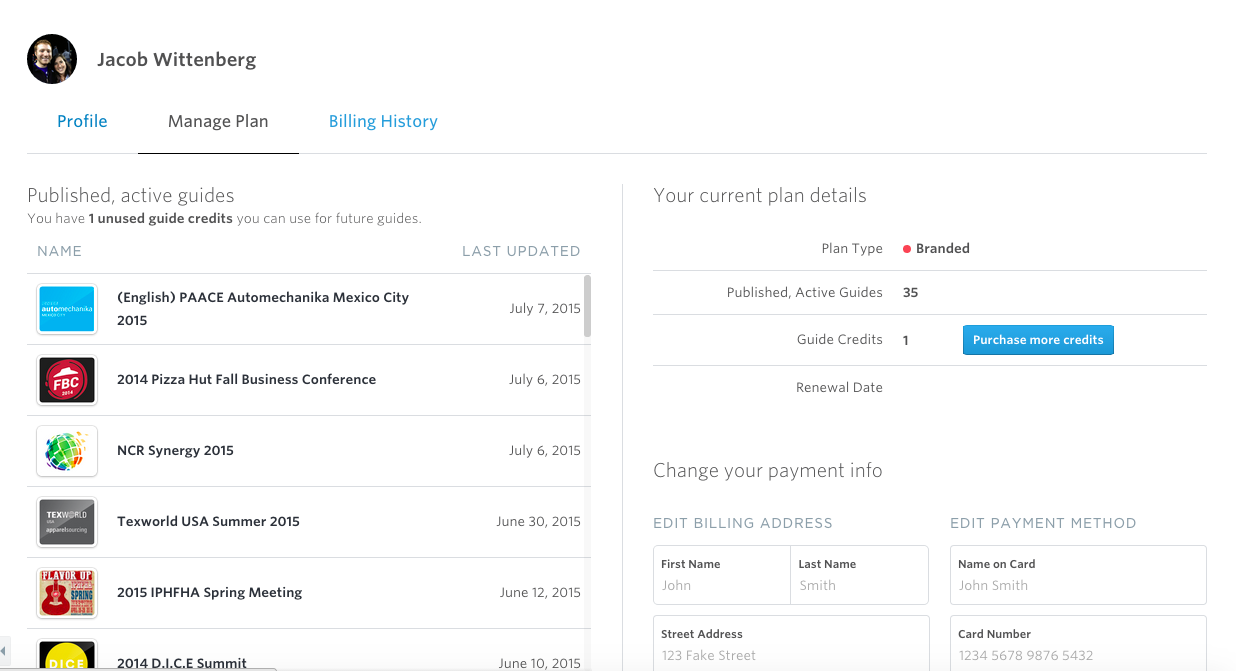 Published, Active Guides: Click on the name of a guide to access the guide dashboard. If there are numerous guides, click "Load more guides" to see more. 
Current Plan Details: You can review your Plan Type, the total number of Published, Active Guides, your remaining Guide Total, and your Renewal Date. You also have the option to edit your Billing Address and/or your Payment Method by typing in the labeled fields.  
If you would like to purchase more credits: Click the "Purchase more credits" button. A screen will appear where you can click and drag the slider to select the number of guides you would like to purchase. The price for your package will appear within the overlay. Please note that we discount for bulk guide purchases.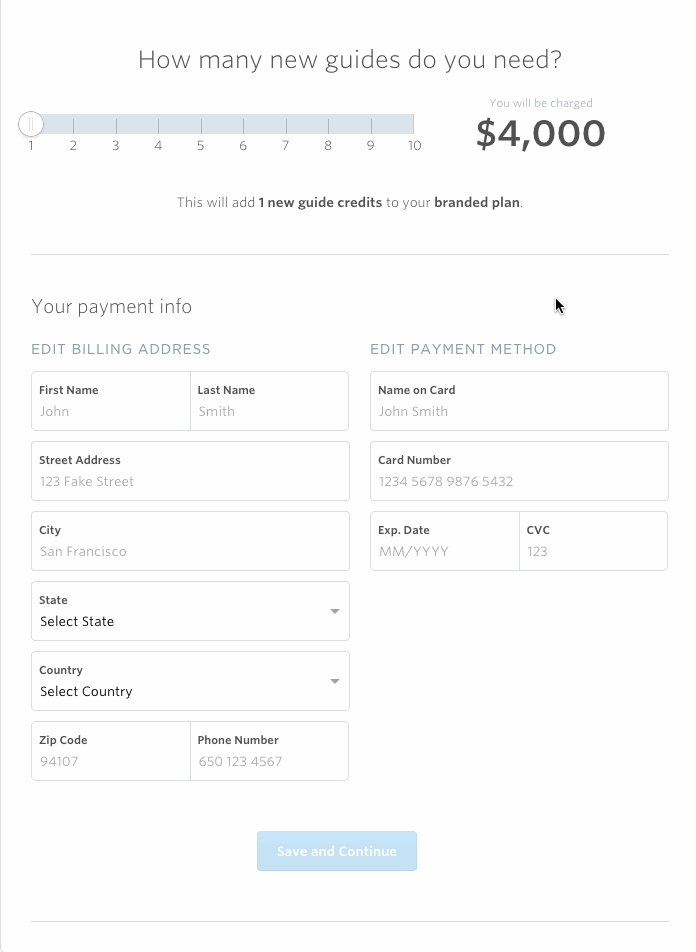 Enter or confirm your payment information, and you're good to go. 
---
This is where you can review any previous transactions made from your account. You can check the Invoice Number, Invoice Date, Due Date, Amount, Balance, and download a PDF of your invoice.
---
If you have any questions, contact your Account Manager or reach out to us at Support@guidebook.com.