First, let's find out how to access your Account Settings. In Builder, click on your name in the top-right corner of the screen. Then click Manage your account.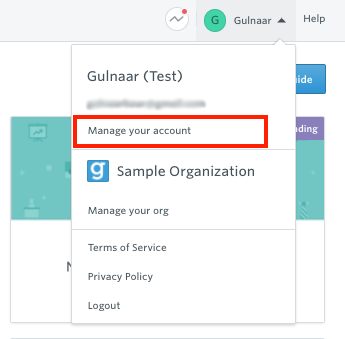 Manage Your Profile
On the Profile tab, you can change your name, your email address, and/or your password. You also have the option to add a profile picture; if you don't have a picture, you will see the first initial of your first name.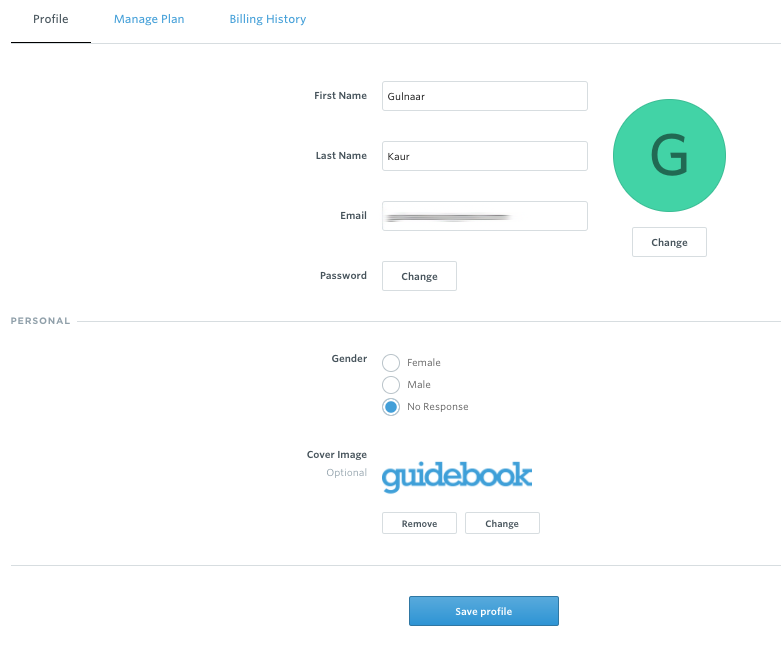 Make sure to click Save Profile to keep any changes you make.
The email from this profile will also correspond to your Guidebook App User Account - which is used to log into the Guidebook App (or an app powered by Guidebook). Any changes made to your personal details, including your profile picture and cover image, will apply to your user account on the Guidebook app.
My Purchases
From this page you can attach a Credit card and edit payment information and view your purchases.
Attach a Credit Card: Attach a credit card to your account.
Billing Contact: Add a billing contact that will appear on invoices and receipts.
Enter or confirm your payment information, and you're good to go.
Invoices & Receipts
This is where you can review any previous transactions made from your account. You can check the Invoice Number, Invoice Date, Due Date, Amount, Balance, and download a PDF of your invoice.