With a Guidebook account, you can create a guide on the Builder website or log in to a Guidebook-created app. Signing up for an account is free.
When you log in to your account on a Guidebook-powered app, you gain access to an exciting set of features. Click here to learn more about managing your account.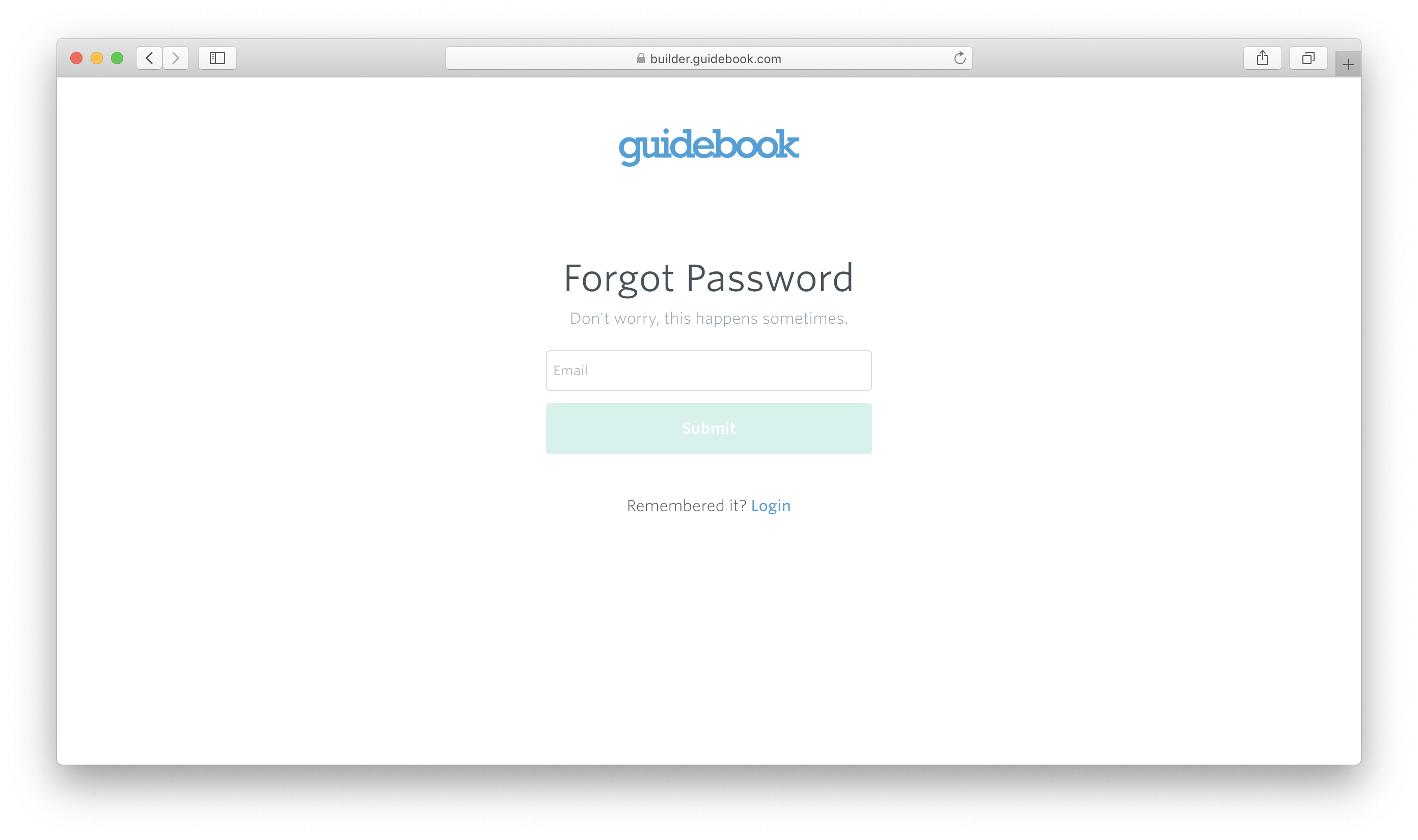 Sign In to Builder
Visit https://builder.guidebook.com/#/login/ to log in to your account. Enter your email address and your password. Then click Log in.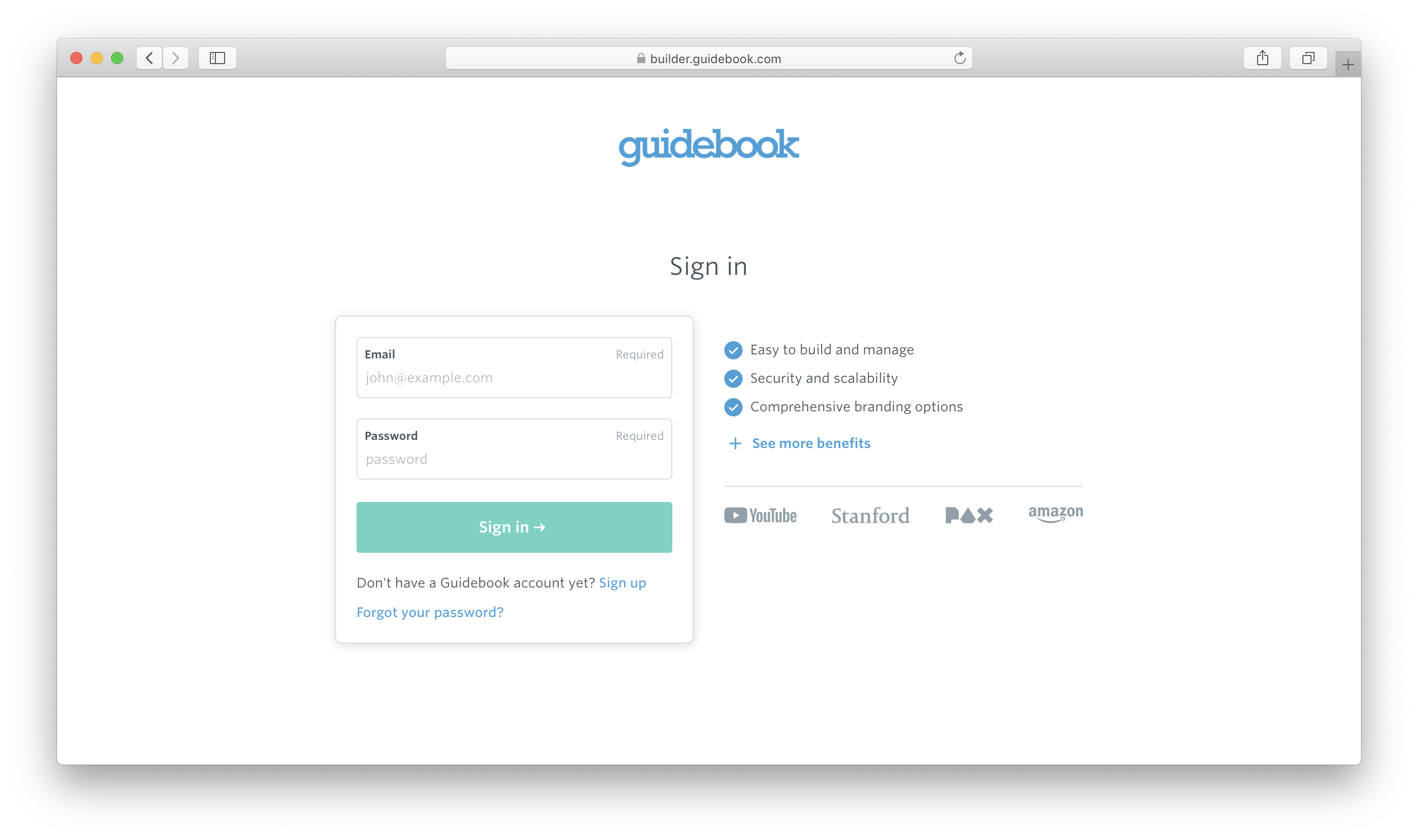 If you need help with your password, click Forgot Your Password? or click here. Builder will ask for your email address. You will receive an email with instructions to reset your password. Reach out to us at support@guidebook.com if you run into any trouble.
Log In to Guidebook-Powered App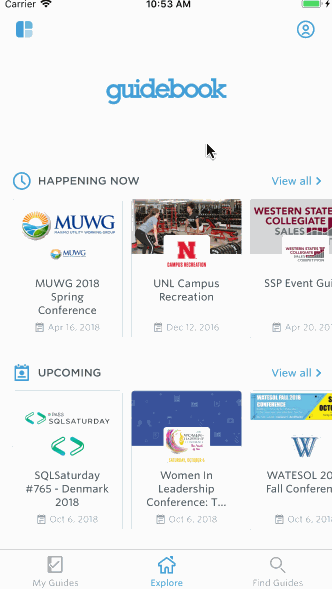 In a Guidebook-powered app, tap the silhouette icon in the top-right corner of the screen.
Next to the words Already have an account? tap Log in.
Enter your email address and your password to log in.
When you have successfully logged in, you will see a shaded circle with your first initial, or you will se your profile picture. Tap this icon for personal notifications, like messages or requests to connect. You can also update your profile from here, without having to log in to Builder on your computer.