If you're working with a large organization to build your event app, or if you have many sessions or speakers to itemize, it may be a good idea to add some collaborators to your guide. There's no need, however, to give your collaborators your username and password. Guidebook offers a more secure way of sharing access to your guide: you can invite Admins & Editors with their own accounts. 
---
Watch this video to learn how to add guide collaborators, the difference between Admins and Editors, and how to manage your guide collaborators. 
---
Add/Manage Guide Collaborators
In the Guidebook Builder, find the guide you want to work on. From the guide dashboard, click on the "Add team members" button in the top-right corner of the screen.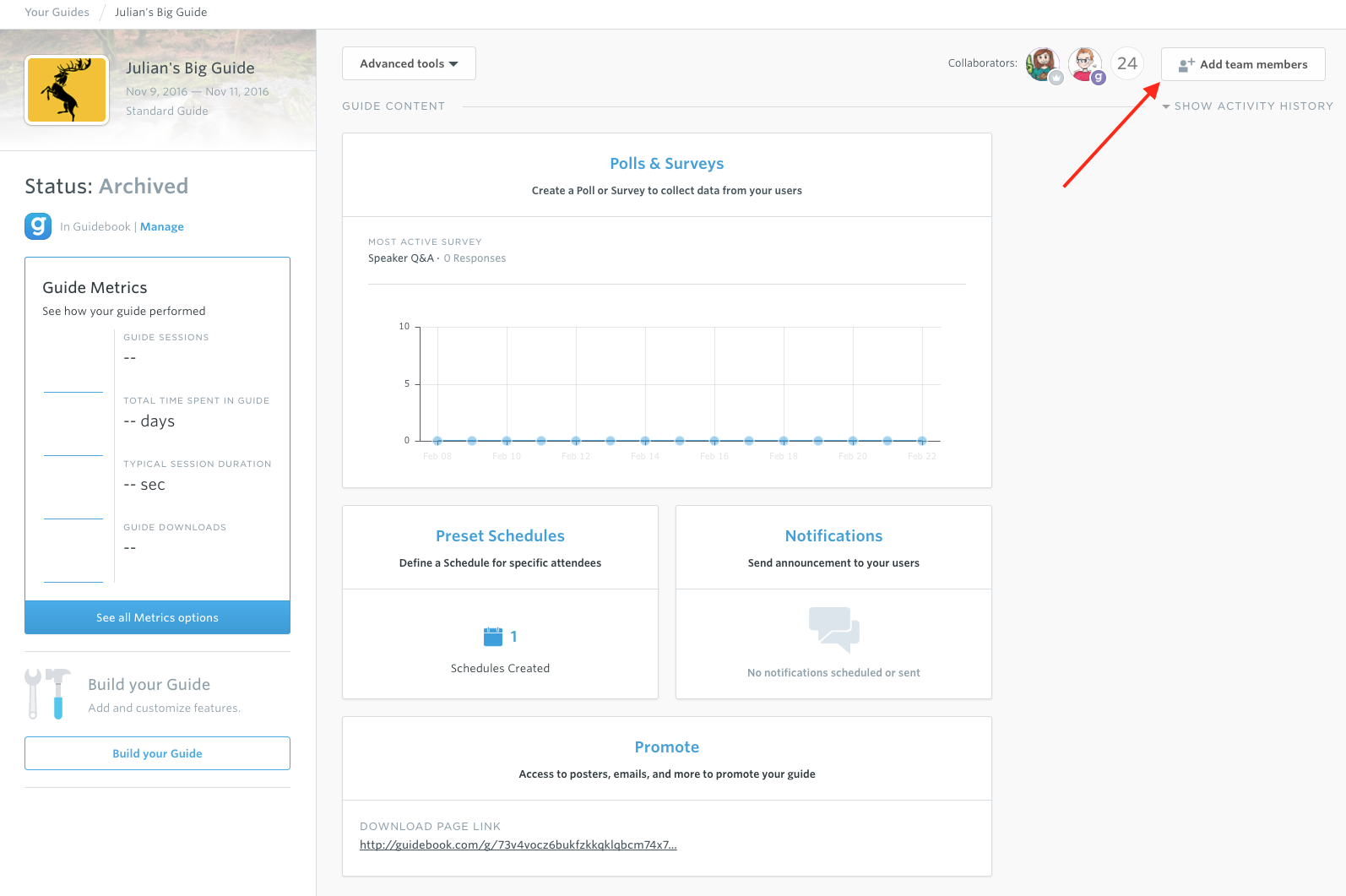 In the window that appears, type the email address(es) of the colleague(s) you would like to invite. Don't forget to set the collaborator access level:
Guide Admins can add/edit content, publish the guide, publish updates to the guide, send notifications, and manage the collaborators list. 
Guide Editors can add/edit content. 
In this window, Guide Admins can review existing collaborators. If any Editors need to be promoted to Admin, or any Admins need to be demoted to Editor, just click on the access level to the right of the person's name to make that change.
You can also remove a collaborator by clicking on the gear icon and selecting "Remove". 
Note: There is no limit to the number of collaborators you can have on your guide! Just remember that both Admins and Editors can make any changes to a guide in the Builder. If you will be working with a lot of people, be sure to plan and communicate with teammates well.  
---
Accepting Invitations to Collaborate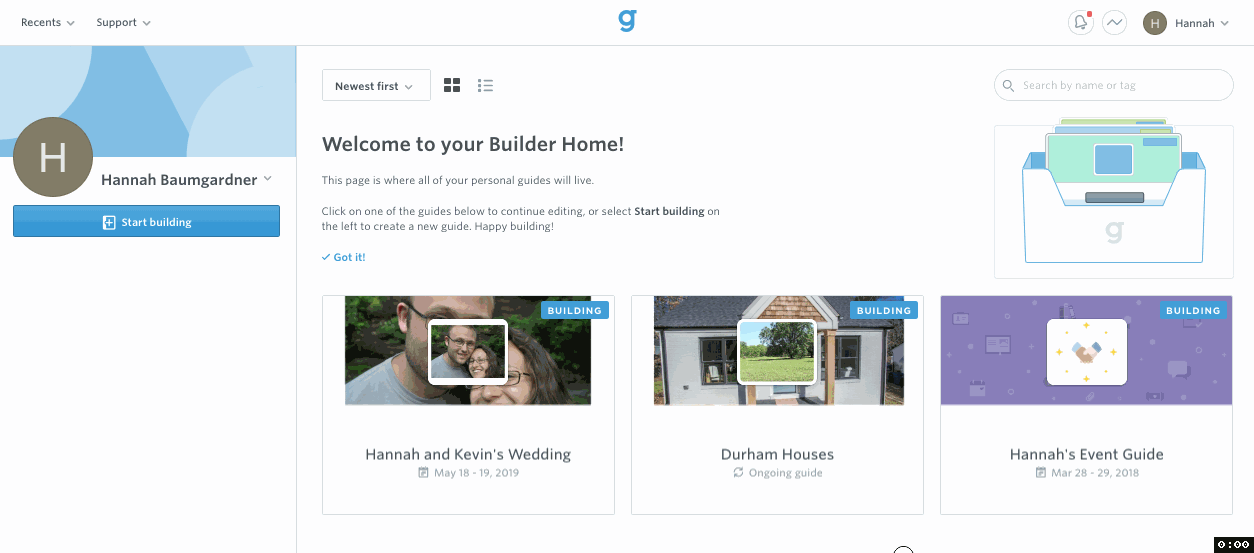 So you have been invited to collaborate - Awesome! You will receive an invitation email with a link to Builder so you can accept the invitation. 
To accept the invitation, you can 1) click the link in the email, or 2) from your Builder Home click on your account name in the top-right corner. Then click on "Invitations". Review your invitations and accept/decline them as needed. 
---
Don't hesitate to call in reinforcements!  Having co-collaborators on a guide is a great way to speed up the building process for your event app.  If you have any other questions about this process, please leave a comment below or reach out to us at support@guidebook.com.