If you're working with a large organization to build your event app, or if you have many sessions or speakers to itemize, it may be a good idea to add other collaborators to your guide. There's no need, however, to give your collaborators your username and password, since Guidebook offers a more secure way of sharing access to your guide -- via Admins & Editors.
3. Promoting/Demoting Collaborators
4. Accepting Invitations to Collaborate
---
Adding Admins & Editors
In the Guidebook Builder, go to the guide you would like to add team members to.

From your guide's dashboard, select the plus symbol on the top right of your screen (see below)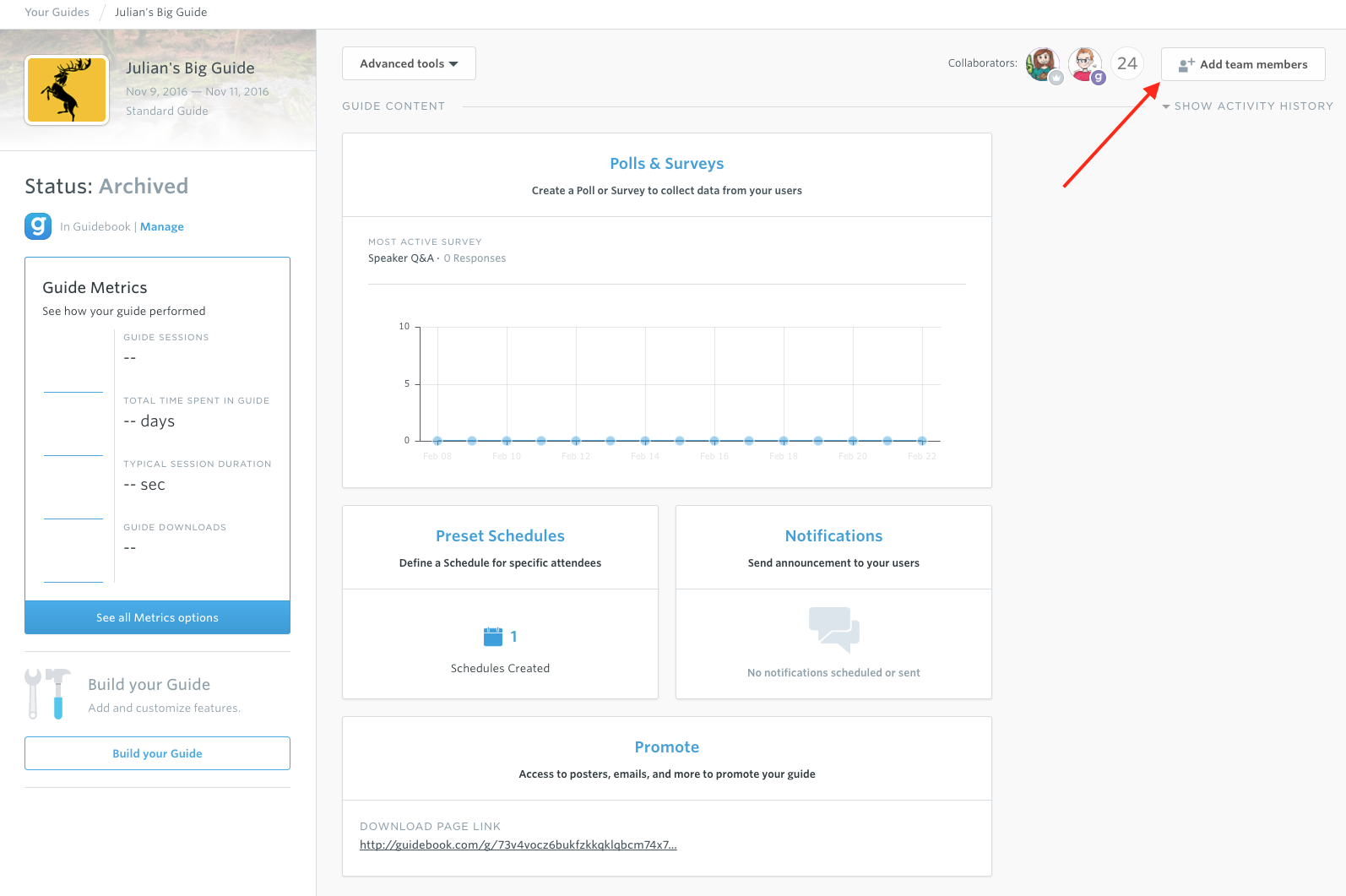 3. From the following overlay, enter in the email address of the person you would like to add and specify whether they will have "Editor" or "Admin" privileges (these can always be changed later!). Privilege level denotes how much control users have over the guide. Editors can build guides, and make changes/additions to a guide in the Builder. However, only Admins can publish guides, publish updates after a guide is live, send push messages to users, add other Admins/Editors, and delete a guide (which we hope you'll never have to do!). If you created the guide, you are an Admin by default. 
Once you have added the email address of your future fellow Guidebuilder and designated their privilege level, they will receive an email notification letting them know they have been invited to collaborate.  Users will also see a flag next to their profile in Guidebook Builder indicating the number of invites; click on the dropdown menu near your name, and select "Invitations" to accept or deny an invite.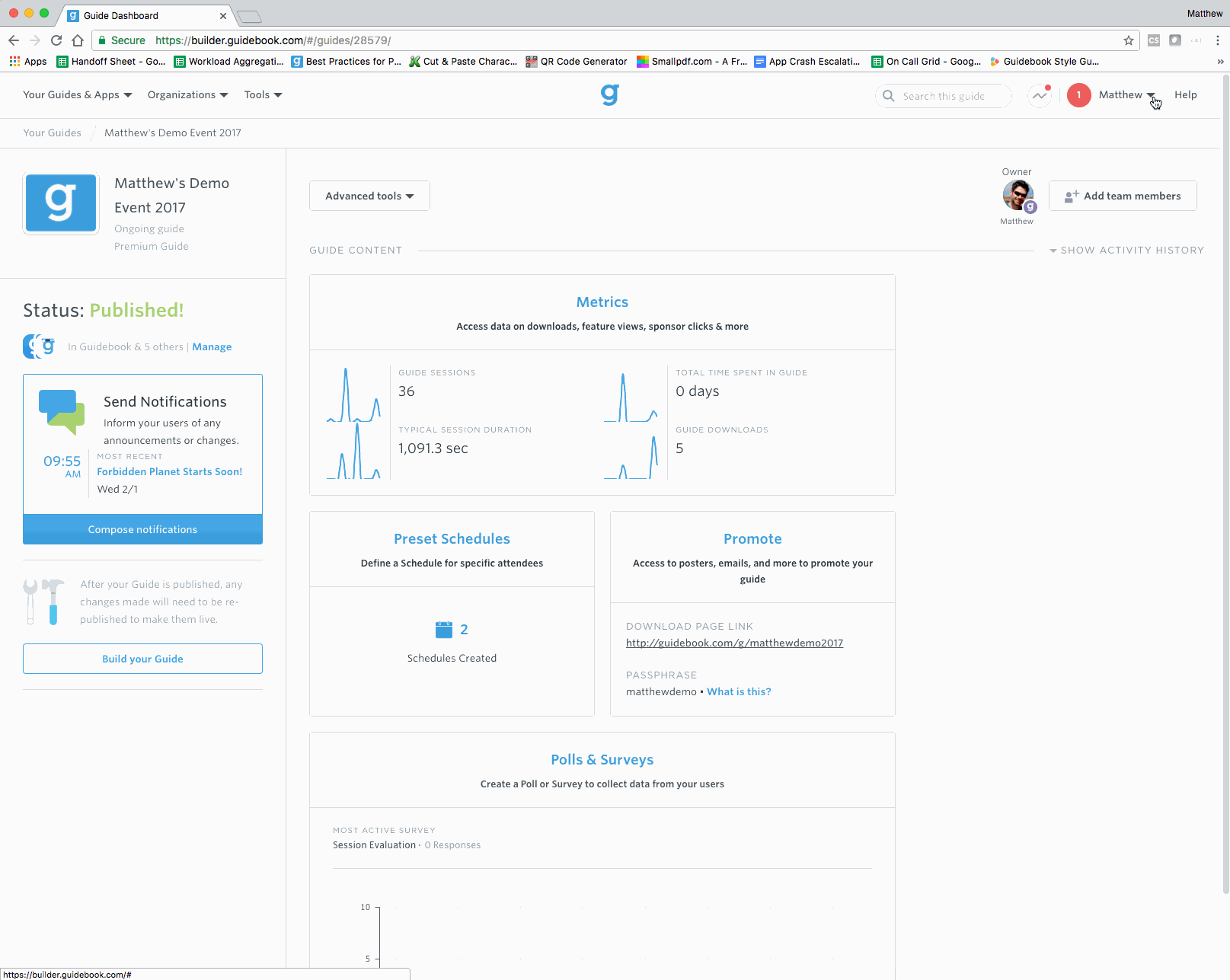 Note: there is no limit to the number of collaborators you can have on your guide. Just remember that both Admins and Editors can make any changes they want to a guide in the Builder; if you will be working with a lot of people, be sure to plan ahead so that your collaborators do not step on each others toes in the system! 
Deleting Collaborators
To delete a collaborator, go to the Manage Collaborators overlay, tap the gear to the far right of the person's name, and tap "Remove".

Demoting and Promoting Collaborators
To Promote or Demote a collaborator, use the arrow next to "Admin" or "Editor" to the far right of the person's name to bring up the dropdown menu as shown below.

---
Accepting Invitations to Collaborate
So you have been invited to collaborate, awesome! You should see an email when you are invited to join the team that is working on a guide or whenever you are invited to become part of an organization. You can accept invitations to collaborate from the Builder.
To accept the invitation, go to the dropdown for your account on the top right and tap "Invitations". An overlay should appear where you can accept invitations to be part of a guide's team or an organization.
Don't hesitate to call in reinforcements!  Having co-collaborators on a guide is a great way to speed up the building process for your event app.  If you have any other questions about this process, please leave a comment below or reach out to us at support@guidebook.com