The Notifications module serves as an inbox for any notifications that are sent out through the guide. This module must be enabled on the main menu of your guide in order for you to send in-guide and push notifications to your end-users.
To better match how this module is used, we've renamed the Inbox to Notifications.
Please make sure your the Notifications module is on the main menu, not in a folder, to ensure proper functionality and provide your audience full visibility of unread notifications.
All notifications will be stored in the inbox, regardless of whether you send them as inbox-only or as push notifications.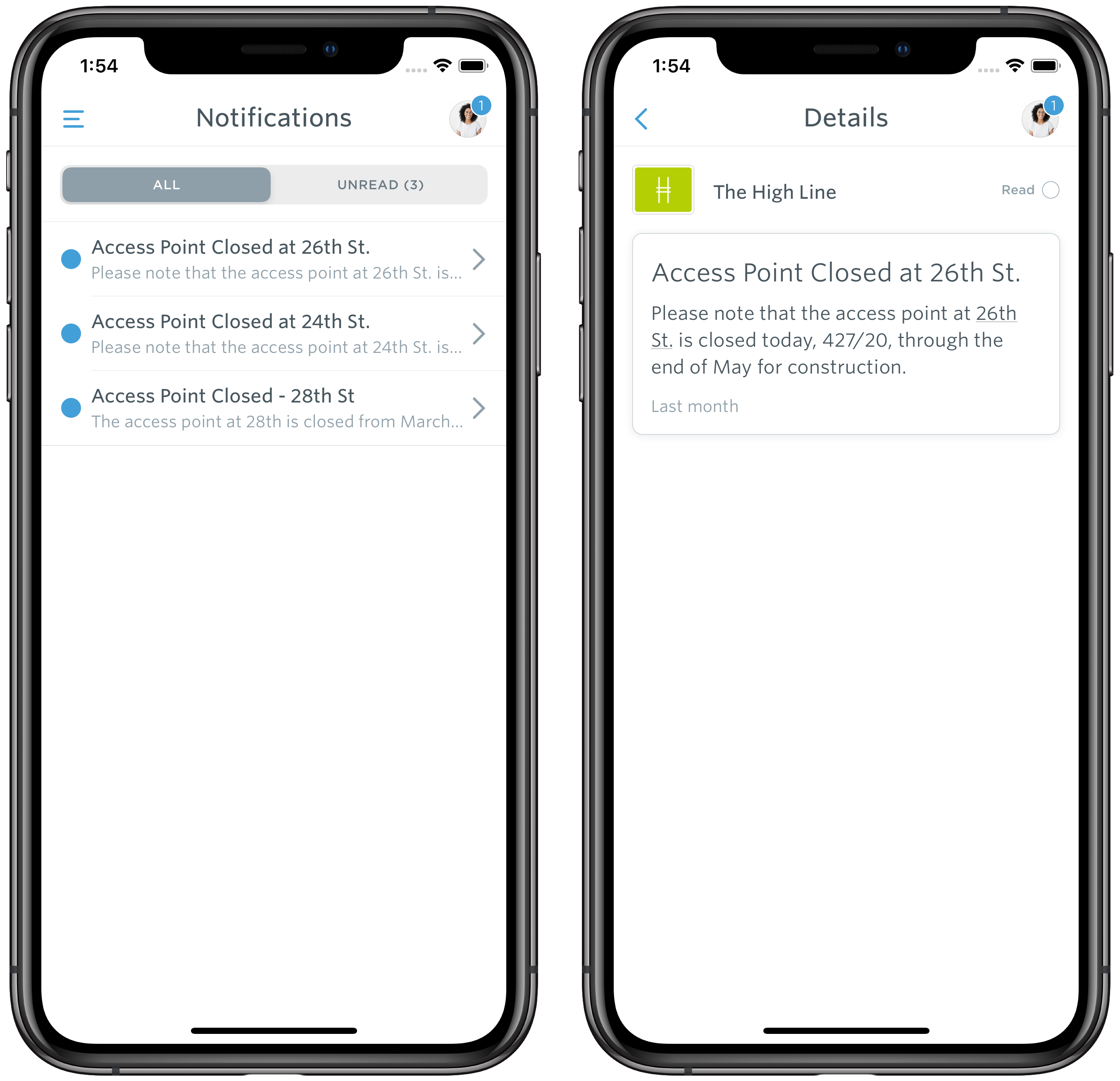 FAQs
Will private chat messages between users go to the Notifications module?
The Notifications module is separate. The Inbox stores inbox-only notifications and push notifications that are sent to users from Builder. Messages live in the Notification Center under your Account page in the app.
Can I test notifications in my guide?
You can, but we don't recommend it. Just like an email, you cannot delete sent notifications from a recipient's inbox. If you'd like to test, it's best to send something generic, such as a welcome message, or target the notification to specific logged-in users.