Adding the Notes feature to your guide will allow your users to record their thoughts without leaving the app.
The option to create a Note will show on all sessions and custom list items (via the note symbol

) or they can add by tapping Create note from the Notes feature in the menu.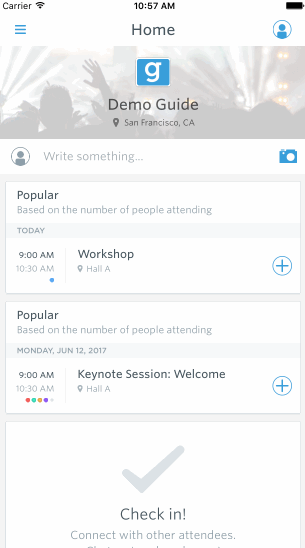 All notes are stored locally on user's devices. They can tap on a note to edit, delete, or export/share it.
The export/share button looks like on Apple devices.
The export/share button looks like on Android devices.
They can also export/share all of your notes from the Notes menu item screen.
To be able to export/share notes, sharing must be enabled in your guide under Guide Details > Privacy.