Introducing Integrations!
Let's get acquainted with our new Integrations feature set!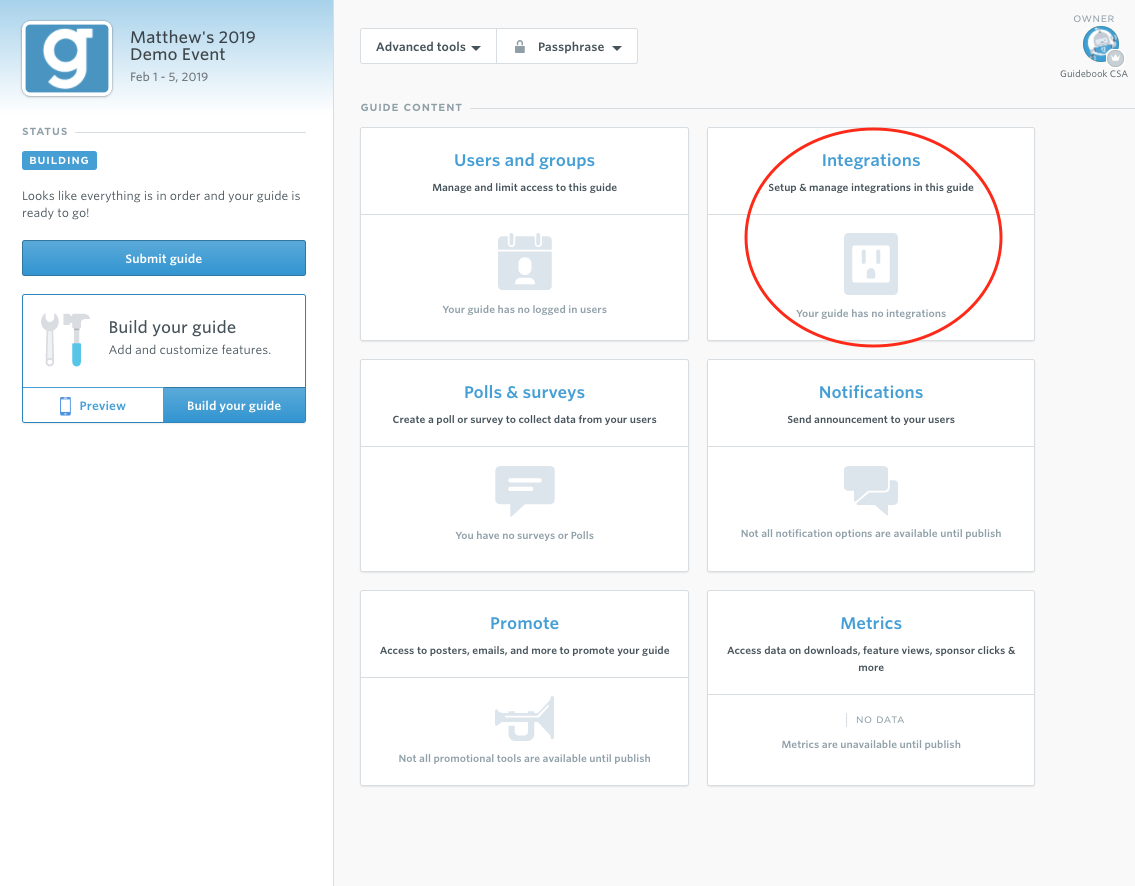 What are Integrations?
Integrations allow us to pull data from third party websites into Builder.  In our case specifically, we can now extract Attendees from Eventbrite Events into the Users and Groups portal in Builder.  
How do Integrations work?
Quickly and easily!  To get started, you'll need at least one Eventbrite Event.  Next, you should navigate to the Integrations portal in Builder and click the 'Connect Service' button to kick the process off. 
The prompt that follows will ask you to select the event/s you wish to sync from.  Choose your event/s and click 'Save' to begin the sync.  Your attendees will appear on your guide's Users list in matter of minutes. 
Let's See How It Works!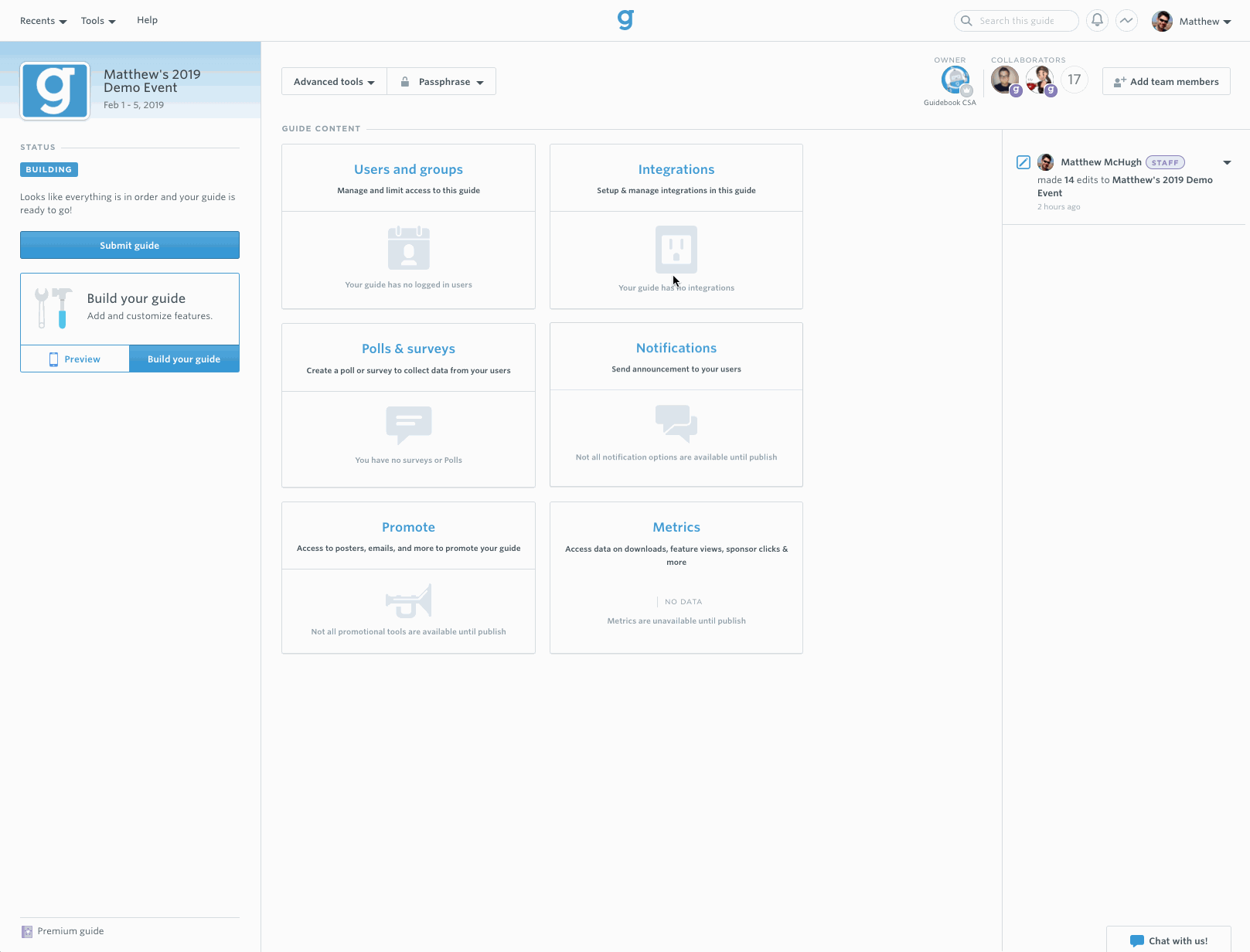 Note: Once connected, you can choose to manually sync, select additional events or disconnect service from the drop down menu.
Why are Integrations useful?
Quite simply, they automate the process of uploading Attendees into your guide!  Additionally, those attendees will be uploaded into one of our most robust feature sets (Users & Groups).  Our User & Group management tools allow you to invite, sort and manage all of your guide's users.  You can learn more about these tools by clicking here.
Additional Insights
Once the initial connection has been made, Builder will automatically sync your Attendees every 2 hours.

 

You can also manually sync your Attendees (if you feel so inclined).

Ticket Types in Eventbrite will translate into Groups in Builder. 

For example:

 'Early Bird' ticket holders will appear in the Users list as part of an 'Early Bird' group (in Builder)!
FAQ's
How much does it cost?

This feature is available for use all Plus and Premium level guides (at no additional cost).

What does the 'Pending' status mean?

This means that your sync is in progress.  You'll typically only see this message for a few minutes after your initial sync.

How long will the 'Pending' status last?

Typically only a minute or two!  If you still see the 'Pending' status after 15 minutes, please feel free to send us a note at support@guidebook.com

What specifically will sync from Eventbrite?

Attendees and their ticket type.

What other integrations do you plan on offering?

We're currently developing integrations for: